Khouri recognized by Republican Congressional Committee for high standards of achievment
Tonia Khouri, a candidate for U.S. Congress in District 11, recently was named one of 11 candidates nationally to achieve Young Gun status by the National Republican Congressional Committee (NRCC).
This marks the third and final stage of the program, which aims to support challenger candidates in races nationwide.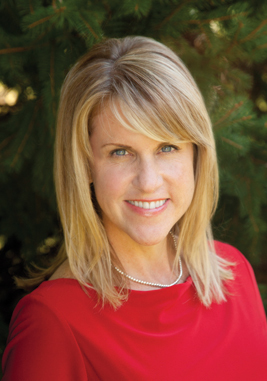 "I am so glad people are recognizing how much we have accomplished on the campaign and how vulnerable Bill Foster is in what should be a safe seat for an incumbent," Khouri recently told DuPage Policy Journal. "We are working tirelessly to spread the message that Bill Foster has failed us in Congress, and I am confident that district residents will see I'm the right person to represent them in Washington."
Since her primary victory in March, Khouri has wasted no time in hitting her opponent, U.S. Rep. Bill Foster, on his failures while in office. Most recently, Khouri publicly pointed out the Democratic congressman's preference for divisive, partisan politics and his irresponsible votes on foreign policy action.
"Seventy-one percent of citizens believe that the system is rigged against us," she said. "Seventy-five percent said they were 'dissatisfied' or 'angry' with elected officials in Washington. And why shouldn't we be? Year after year, insulated establishment politicians like my opponent, elite millionaire Bill Foster, line up and tell us they'll address our economic problems."
Khouri argues that many of his out-of-touch solutions are responsible for the very economic woes he promised to address.
"I am tired of overregulation that squeezes the life blood out of small businesses and diminishes job creation," she said. "I am tired of the establishment politics that subsidize large, failing corporations at the expense of our tax dollars. I am tired of politicians that are out of touch with the daily struggles of their constituents. And quite frankly, I am tired of Bill Foster's refusal to buck establishment politics and do what is right for his constituents."
It is such criticisms that has given Khouri the motivation to continue fighting for a better Illinois.
"This is why I am running for Congress," she said. "I believe in fighting for the people, not the establishment like my opponent, Bill Foster."
Khouri has also begun a "Talk with Tonia" district tour, which has given her the opportunity to hear directly from constituents all across the district.
It is Khouri's optimism, dedication and endless source of energy that has gotten her such recognition lately. She recently was named an Illinois State Crime Commission 2016 Award Recipient for her efforts in promoting public safety.
With this new recognition, Khouri is demonstrating her versatility and consistency for following through with her promises.
"To reach the Young Guns stage of our committee's recruitment program, candidates must meet our high standards of achievement to ensure a path to victory on Election Day," NRCC Chairman Greg Walden said. "As a committee, we are working to help elect Republicans to maintain our record-breaking majority in the House of Representatives and further put into action our ideas that will build a more confident America."
More News