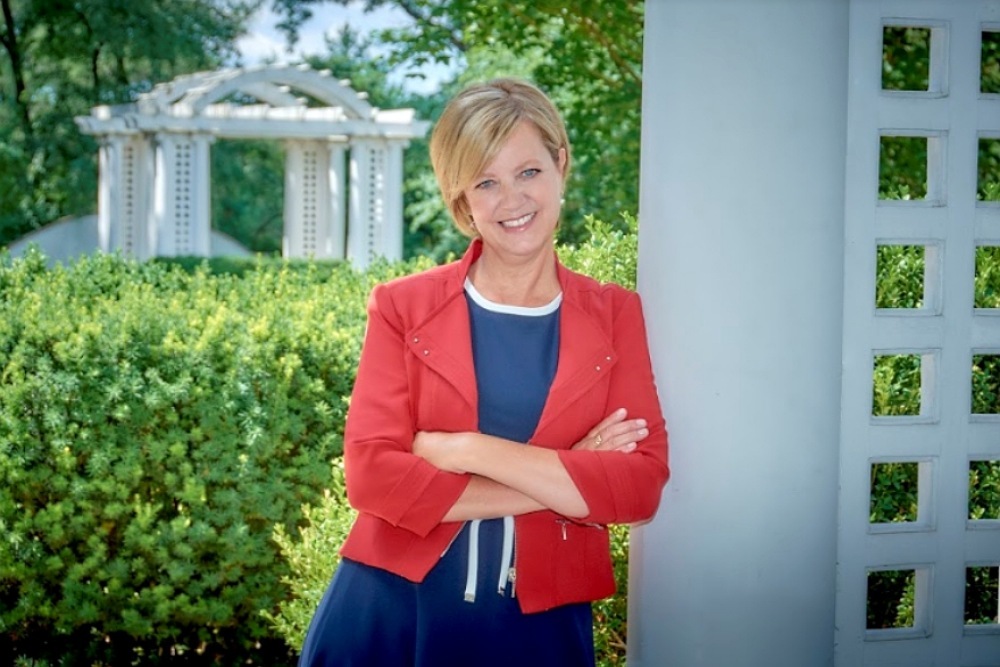 Jeanne Ives
Jeanne Ives was elected as the Republican nominee for Congress in Illinois's sixth district on Tuesday night, handily beating her Republican opponent Dr. Gordon Kinzler and setting herself up to face Democratic incumbent Sean Casten in the general election.
In a Facebook Live stream with her supporters, Ives, who garnered over 70 percent of the vote, emphasized the importance of coming together despite political differences to face the challenges of the coronavirus.
"Today, we held an election," Ives said on a Facebook Live stream on Tuesday. "But tonight - and in the days to come - our focus must not be political, as much as it should be on putting in place policies and procedures that protect the health and safety of our community and our loved ones."
During the stream, Ives, a former three-term state representative, used the virus crises to highlight her strengths as a policymaker and her ability to work across political parties.
"As a state legislator and as a candidate, I have been a policy person," Ives said. "I have looked for and advocated for serious solutions to our most difficult problems. I was happy to work with Democrats and Republicans alike to pass good legislation."
Ives said she is listening to the guidelines coming from the U.S. Centers for Disease Control and Prevention (CDC) about COVID-19, a disease caused by the novel SARS-CoV-2 virus. Common symptoms of the contagious disease include difficulty breathing, coughing, and fever, but people with other medical complications may develop more severe symptoms like pneumonia.
"We will have to work together to rebuild our economy, to shore up our health care and social service organizations and to ensure that our transportation systems can operate smoothly once again," Ives said during the stream. "As a candidate and a Congresswoman, I will use my platform to ensure that we are delivering results for the families and businesses of the Sixth District."
Ives ended the stream by thanking her supporters and wishing them good health.