Illinois House candidate Laura Hois (R-Downers Grove) with Naperville Mayor Steve Chirico (left) and House Republican Leader Jim Durkin
Illinois House candidate Laura Hois (R-Downers Grove) marvels at the absurdity of some of the policy proposals coming out of the state capital, namely a new bill that would ban motorists from being able to pump their own gas.
"Springfield continues to show its penchant for making things worse," Hois told the DuPage Policy Journal. "The government should not be passing freedom-killing, anti-consumer, overly burdensome regulations that drive up the cost of everyday consumer staples. I am championing private-sector job creation and policies that restore and revitalize our communities."
Sponsored by veteran state Rep. Camille Lilly (D-Oak Park), House Bill 4571 stipulates that "no gas may be pumped at a gas station in Illinois unless it is pumped by a gas station attendant." Critics of the so-called Gas Station Attendant Act have quickly pounced, blasting the proposal as legislation that will mean even higher costs for motorists in a state already known for some of the highest gas taxes and fees in the country.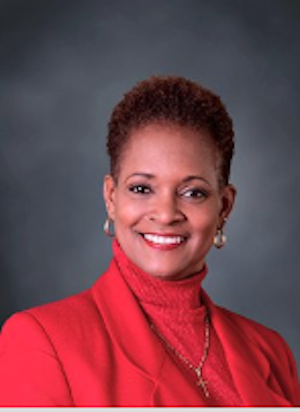 Illinois state Rep. Camille Lilly (D-Oak Park)
"This legislation would result in higher prices for local drivers," Hois said. "This means commuting to work every day will cost more, picking up the kids from track practice would cost more and making your weekend trip to the grocery store will cost more because this bill would increase costs for local families. I would reject the proposal. I support worker-centric policies that hold down the cost of living and allow workers and businesses the ability to keep more of what they earn."
Presently, only the state of New Jersey has such a law on the books, and it was only adopted after growing concerns about fire safety were expressed.
HB 4571 now sits in the House rules committee. With passage, it could be enacted as soon as Jan. 1, 2021.