Illinois House candidate Laura Hois (R-Downers Grove) with Naperville Mayor Steve Chirico (left) and House Republican Leader Jim Durkin
Illinois House candidate in the 81st District Laura Hois (R-Downers Grove) was disappointed that Gov. J.B. Pritzker stuck to the same old, predictable script when he delivered his 2020 State of the State address in Springfield last Wednesday.
"Today is the latest reminder that the priorities of Springfield politicians – from taxes to spending – don't actually represent those they serve," said Hois. "Rather than putting forward truly tough ethics reform measures or taking steps toward a fiscally responsible government, we heard more about programs we can't afford and higher taxes on hardworking Illinoisans. People across Illinois pay the second-highest property taxes in the nation."
Hois is challenging incumbent Illinois state Rep. Anne Stava-Murray (D-Naperville) in November.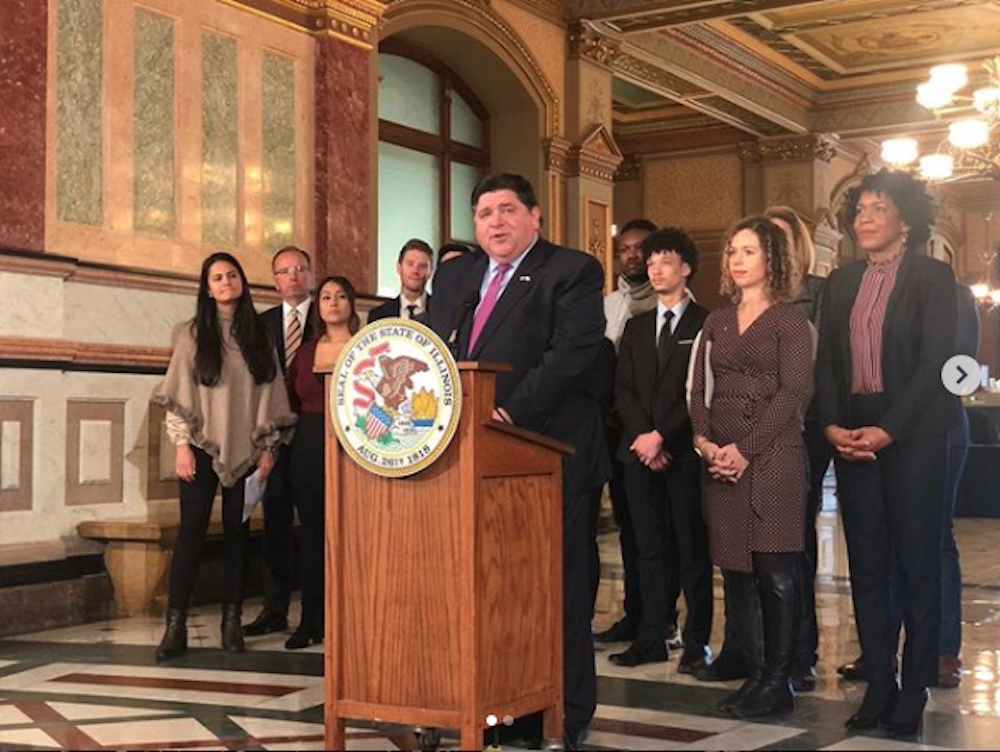 Illinois Gov. J.B. Pritzker
"The 81st District deserves better," Hois said. "As state representative, I will focus on working with Democrats and Republicans alike to lower property taxes, keep our communities safe and create an environment where Illinois businesses and families can grow and thrive."