Illinois state Rep. Amy Grant (R-Wheaton) | repgrant.com
Illinois state Rep. Amy Grant (R-Wheaton) is ready to put Gov. J.B. Pritzker to the test.
"I have a bill that goes along with what he said in his state address about there being a revolving door for lawmakers that needs to stop, and my bill says exactly that," Grant told the DuPage Policy Journal about the governor's comments on ethics reform. "If he's serious about that, I think he ought to be able to have a conversation with me."
Speaking before a joint session of the Illinois House and Senate, Pritzker spoke extensively during last week's State of the State address about the need to clean up corruption in Springfield.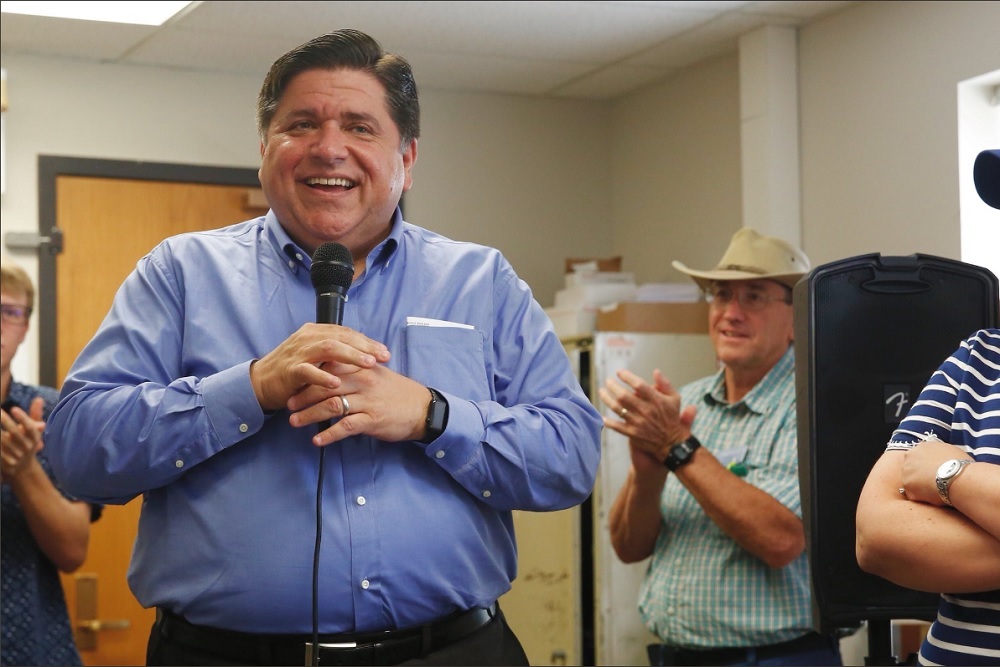 Illinois Gov. J.B. Pritzker | Twitter
"I think some of my colleagues said the same thing – he talked about it, now let's see if he's really willing to do something about it," Grant said. "Anyone can make themselves say anything. My bill will tell us if he's serious."
As Pritzker delivered his ethics-reform mandate, Grant says, she could not help but notice the irony in the fact that he was shadowed by the central figure in many of the sate's ongoing corruption probes.
"All the while he was talking about all these corrupt politicians being investigated, standing right behind him the whole while was [Illinois House Speaker] Mike Madigan (D-Chicago). He was literally right there."
The longtime House Speaker has strong ties to several fellow Democrats who have been the subject of investigations, including onetime right-hand man Mike McClain who recently came under fire for a 2012 email in which he referenced an alleged rape cover-up.
Grant says she is hoping to get her time with Pritzker during this new legislative session.
"During the [fall] veto session, Democrats wouldn't call any of our ethics reform bills and there were many of them filed by Republicans," Grant said. "In the end, they were all sent to some subcommittee and that just doesn't work. Everybody knows how bad we need ethics reform in Springfield."