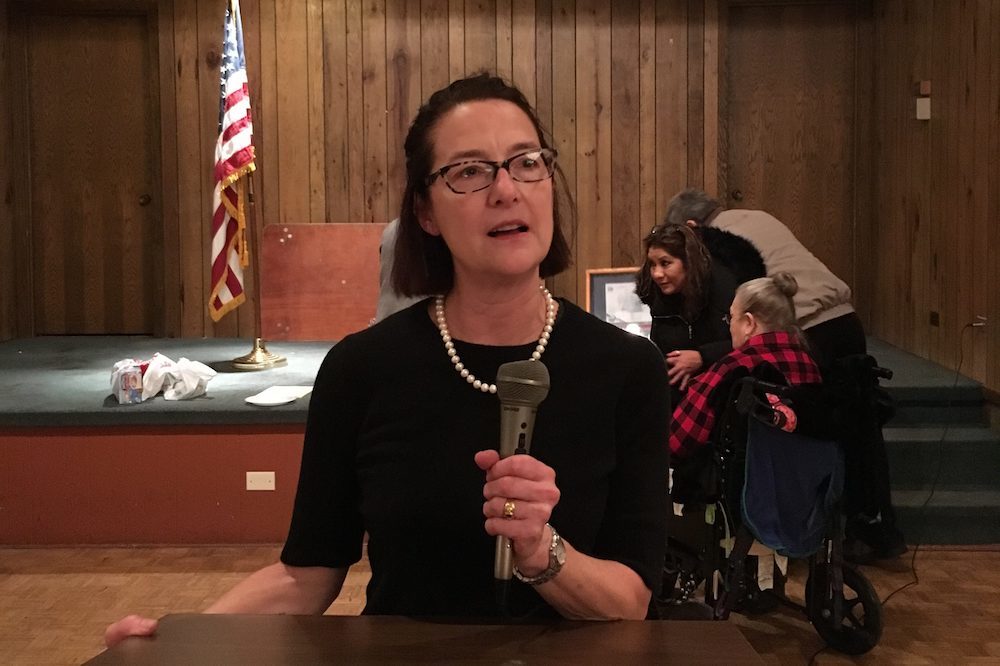 Illinois state Rep. Amy Grant (R-Wheaton)
Illinois state Rep. Amy Grant (R-Wheaton) will host a pair of mobile-service events on Friday for residents of her 42nd District as she continues to push for a new Secretary of State's Express Office to replace a recently shuttered facility in Wheaton.
"The recent closure of the Secretary of State's Express Office in Wheaton has seriously compounded the difficultly residents face in completing basic and necessary services," Grant said in a post to Facebook. "While I am continuing to work with Secretary [of State Jesse] White on finding a new location for an express office in our area, I am offering two mobile-service events on Dec. 13 to help alleviate the burden faced by residents."
Those in need of such services as vehicle sticker renewal, title-only transactions and address changes can visit the district office at 416 E. Roosevelt Rd. in Wheaton from 10 a.m. until 2 p.m. on Friday. DuPage County residents have been in an uproar ever since a local Department of Motor Vehicles (DMV) satellite express office abruptly closed its doors back in September.
"We are required by law to update our driver's licenses and license plates," Grant said in a press release posted to her website at the time of the closing. "Why are facilities in DuPage County always in peril of closing? How far will we be forced to go when the centers close, one by one?"
Making the situation all the more difficult for residents is that little to no warning about the closure was given. The latest controversy comes three years after the same facility was faced with potential closure over non-payment of rent, and after a nearby location in Lombard closed its doors for the entire summer. As a result, the DMV office in Naperville was perpetually swamped with area residents in need of service.