Republican congressional candidate Jeanne Ives (R-Wheaton)
Jeanne Ives is blasting her 6th Congressional District opponent, incumbent U.S. Rep. Sean Casten (D-Downer's Grove), for his public support of the reauthorization of the long-troubled Export-Import Bank.
"Sean Casten values subsidizing his corporate allies so much that he is willing to prop up a government entity that was described in 2008 as 'little more than a fund for corporate welfare' by then-Senator Barack Obama," Ives said in a press release after Casten posted a video to Facebook voicing his support for the plan. "Some 60 percent of the bank's financing goes to only 10 large corporations and the largest single recipient is the communist-run government of China."
Ives says that such reckless behavior is what many voters have come to expect from Casten since he emerged as the face of the district in 2018.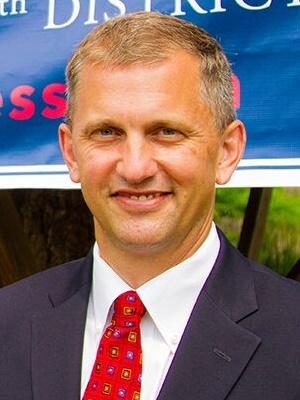 U.S. Rep. Sean Casten (D-Downers Grove)
"Sean Casten's vote to renew its charter is indicative of his values – crony capitalist allies over the independent businesses and manufacturers in the 6th District," Ives said. "There are many problems with the Ex-Im Bank that, when considered, render reauthorization a bad idea. The bank is institutionally corrupt, expensive for taxpayers, unnecessary and a large purveyor of corporate welfare."
Ives further casts Democrats as hypocrites given their long-held claims of representing the interests of regular voters.
"They say they oppose corporate greed, then they pass regulations and unfunded mandates on small businesses and give large corporations and big banks handout after bailout," she said. "I saw it in Springfield. The same happens in Washington. The people of the 6th District do not deserve to be sold down the river by crony capitalist Casten."