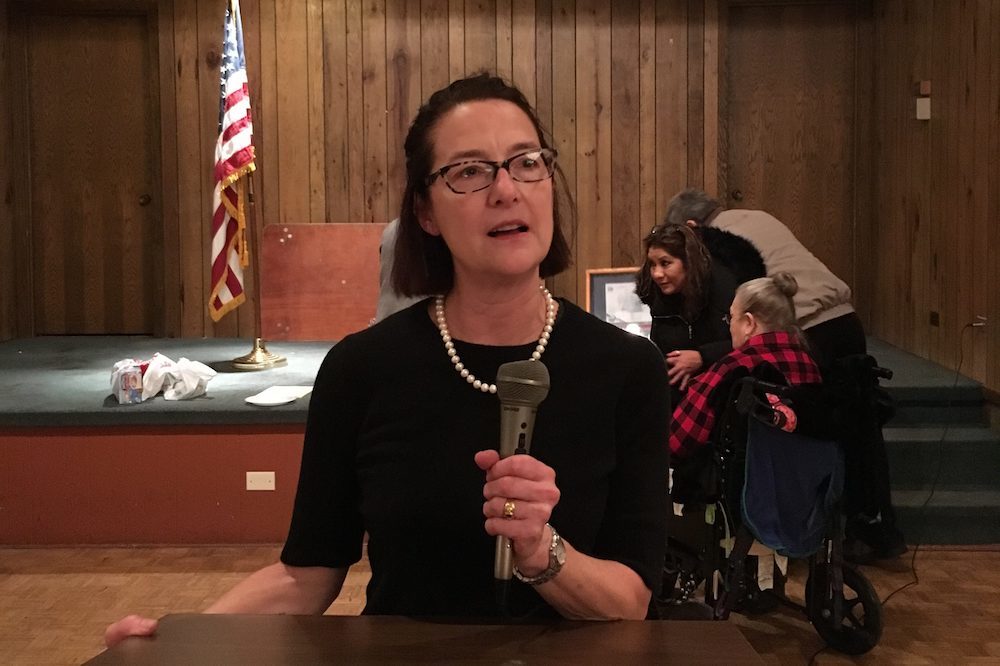 Illinois state Rep. Amy Grant (R-Wheaton)
Illinois state Rep. Amy Grant (R-Wheaton) is demanding more from Democratic leaders on the issue of ethics reform. Even as she voted in favor of two bills meant to begin the process of ethical reform in Springfield, Grant was busy pushing for tougher penalties on corruption.
"I begrudgingly supported today's ethics legislation because something had to be done," she said in a press release. "However, I seriously question the willingness of majority party leaders to enact comprehensive and meaningful reform in the spring."
House Joint Resolution 93 establishes a 16-member Joint Commission on Ethics and Lobbying Reform. The panel's mission includes composing a report on the issue due by the end of March, or just after the 2020 primary election.
Critics, meanwhile, charge that Senate Bill 1639 fails to fully deal with the issue of sitting General Assembly members being able to lobby a local government.
"As we've seen many times in the past, Democrats filed their legislation in the middle of the night with barely any time for review or discussion before being called for a vote," Grant said.
In all, Republicans have filed at least nine bills over the last month that they contend directly addresses the issue of corruption.
"Why were none of the several bills filed last spring or any of the nine bills offered by Republicans even allowed a hearing?" Grant asked. "Many of those bills even had several bipartisan sponsors. If we couldn't have a reasonable public hearing on alternatives any point over the veto session, it doesn't inspire hope for it in the spring and it greatly concerns me."
Grant, who serves on the House Appropriations-Capital, Financial Institutions and Special Issues committees, vows to keep pressing the issue in hopes of bringing about the level of reform she believes is needed.