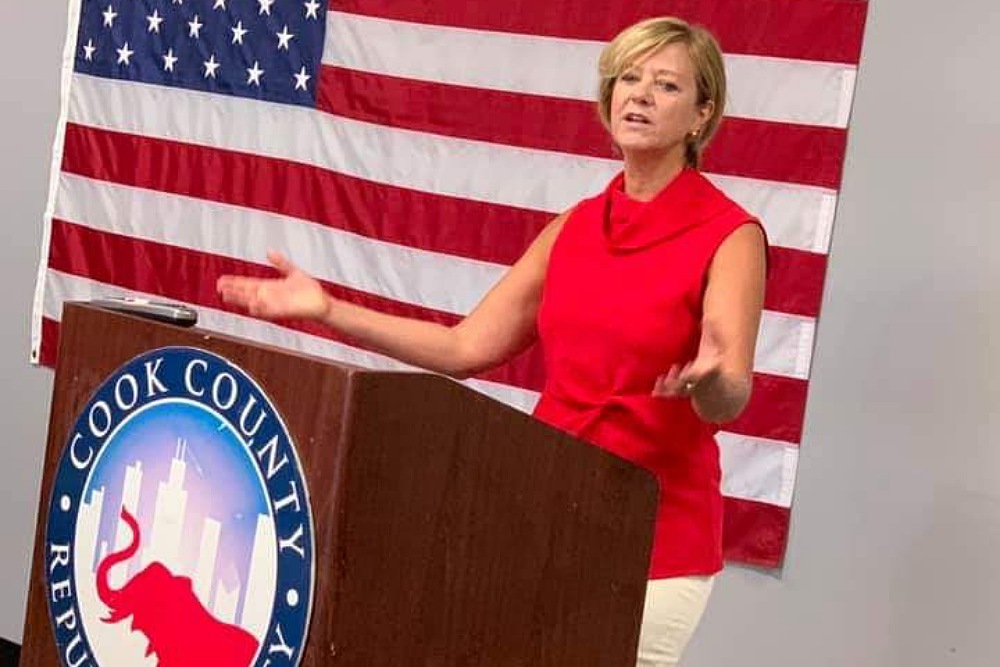 Republican congressional candidate Jeanne Ives
Illinois congressional candidate Jeanne Ives has landed the endorsement of the Lake County Republican Central Committee (LCRCC) in her run against U.S. Rep. Sean Casten (D-Downers Grove) in the 6th District.
The 29-member executive committee selected Ives following a daylong event in which candidates needed at least two-thirds of the vote to earn LCRCC's backing.
"Thank you to the Lake County IL GOP for their support," Ives posted on Facebook.

Lake County Republican Party Chairman Mark Shaw
Lake County Republican Party Chairman Mark Shaw assured Ives that his organization will now be there for her every step of the way leading up to Election Day in November 2020.
"The Lake County Republican Party must take a strong stand now to promote our strongest candidates in the upcoming primary election," Shaw said in a press release. "In so doing, together we can get a head start in our united fight to defeat the increasingly radical candidates and elected officials in the Democratic Party who are stepping to the forefront because of the myriad of ethical distractions facing Illinois State Democratic Party Chairman Michael Madigan and his local partner, Lake County Democratic Party Chairman Terry Link."
With several Democratic elected officials now at the center of various ongoing federal corruption probes, Shaw said the party's stronghold on Springfield may be as loose as it's ever been. Still, he warned Republicans not to take anything for granted.
"Despite all of the corruption surrounding the Democrats, our endorsed candidates know they are in for a fight in which they are prepared to engage on behalf of the people of this great country, and the Lake County Republican Party is prepared to provide them with the tools necessary to win that fight," Shaw said.
Ives served as state representative of the 42nd District for six years before narrowly losing out to then-Gov. Bruce Rauner in the 2018 Republican primary. She launched her campaign on a platform of fiscal responsibility and more government accountability.
"Illinois is a disaster and I'm still paying attention to Illinois," Ives recently told the DuPage Policy Journal. "We need at least a federal government that's operative and isn't doubling down on bad policies. We don't need any more Democrats exporting big-government policy at the federal level, and that's what's happened with Sean Casten."