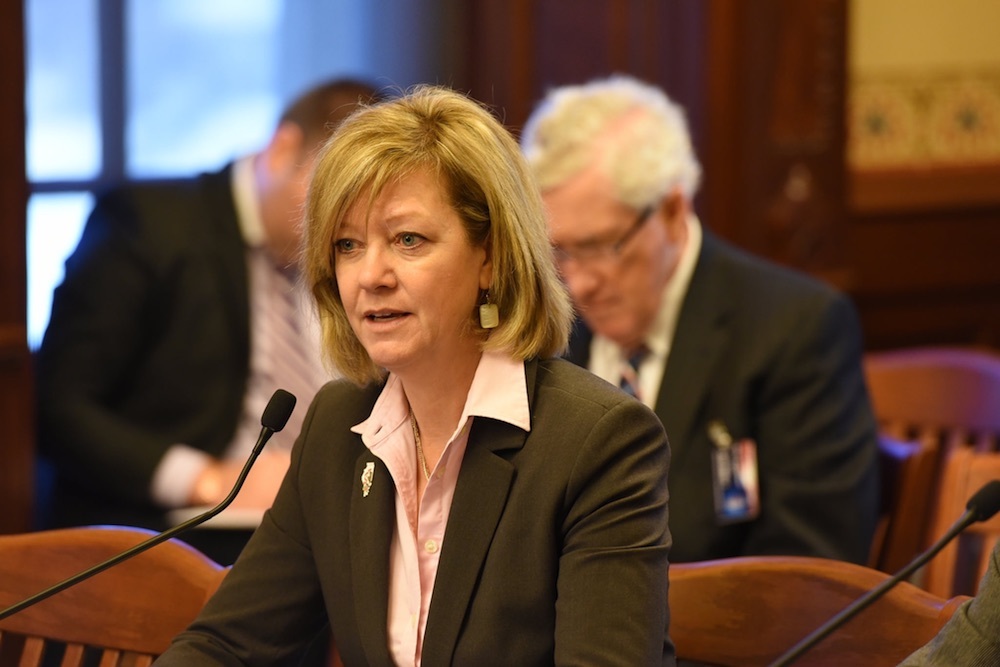 Sixth Congressional District candidate Jeanne Ives (R-Wheaton) | jeanneives.org
Republican candidate Jeanne Ives has had little public reaction to former Lt. Gov. Evelyn Sanguinetti's abrupt decision to end her 6th Congressional District campaign just five-months before the two were slated to face off in the GOP primary.
"We wish her well in her future endeavors," Ives told the DuPage Policy Journal.
"We believe Evelyn was earnest in her advocacy for freedom and limited government," Ives' campaign said in a statement to the Chicago Sun-Times.

Former 6th Congressional District candidate Evelyn Sanguinetti
Sanguinetti sent shockwaves through the world of Illinois politics late last week when she abruptly pulled the plug on her run. In a statement, she bemoaned what she called the negative campaigning and indicated that she thought her move was for the good of the party.
"Although I firmly believe that I can and will win the nomination if I stayed in the race, the question in my mind is at what cost," Sanguinetti said in the statement. "There has been enough destruction in the Republican Party from past election cycles and I choose not to contribute further to it by engaging in a costly and negative campaign against my opponents."
Some reports indicate that Sanguinetti's decision may have had as much to do with campaign finances as anything else. Her announcement came just before third-quarter fundraising reports were due by the Federal Election Commission, and after Ives recently announced she raised an impressive $340,300 during the first three-months of her campaign.
A former state representative from the 42nd District, Ives has the experience of having run major campaigns before, having narrowly lost out to then-Gov. Bruce Rauner in their 2018 republican primary battle.
"I wish the remaining candidates all the best, and I encourage all Republicans to unite behind the eventual nominee for the good of the party and more importantly the nation as we continue the fight to stop socialism and to protect the American Dream for future generations," Sanguinetti said in her statement.
Ives is now poised to face off against Glen Ellyn surgeon Jay Kinzler in March for the right to take on Democratic incumbent U.S. Rep. Sean Casten (D-Downers Grove) next November.
The 6th Congressional District includes Chicago's western and near southern suburbs along with parts of Cook, Kane, DuPage, McHenry and Lake Counties.