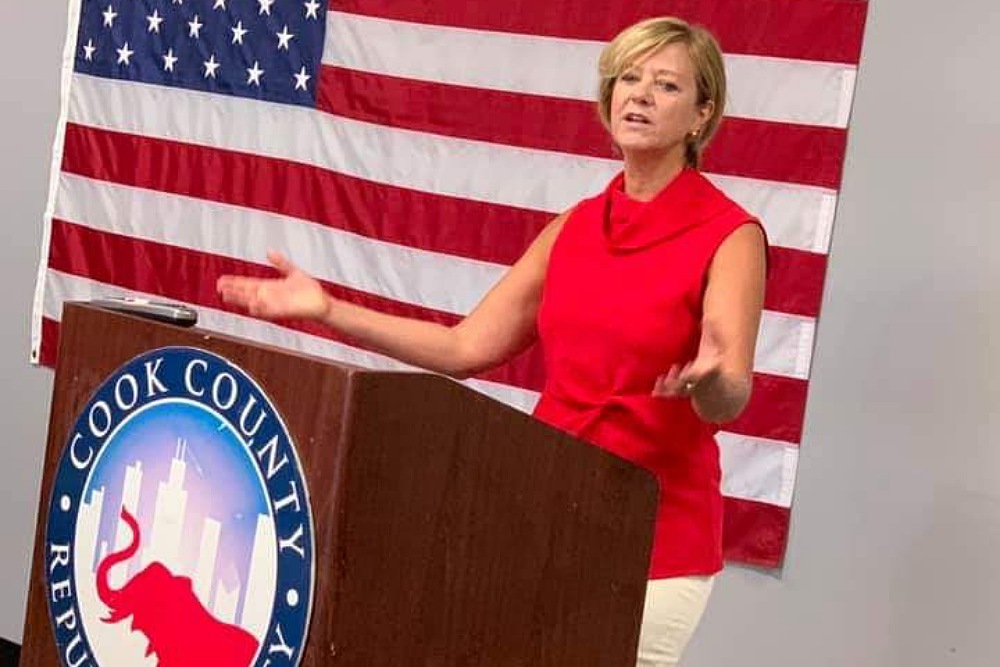 Congressional candidate Jeanne Ives (R-Wheaton)
National pro-life organization Susan B. Anthony List (SBA List) has endorsed former Illinois state Rep. Jeanne Ives in the 2020 race for the 6th Congressional District seat.
"We are proud to endorse Jeanne Ives, a bold pro-life leader who will fight to protect unborn children in Congress," said SBA List President Marjorie Dannenfelser. "Illinois recently passed one of the most extreme abortion laws in the country – legalizing abortion up to the moment of birth, allowing non-doctors to perform abortions and even repealing the state's ban on gruesome partial-birth abortions. As a state legislator, Jeanne worked hard to oppose laws forcing taxpayers to fund abortion. Illinois citizens deserve a passionate pro-life advocate like Jeanne who will stand up to the extreme abortion lobby in Washington."
Ives, who served in the 42nd House District for six years before narrowly losing in the Republican primary to then-Gov. Bruce Rauner in 2018, is a West Point grad and served in the United States Army.
"I am honored to receive the endorsement of the Susan B. Anthony List in the 2020 primary," Ives said in a press release. "They have been very effective in protecting innocent lives. I've always stood up for the rights of the unborn, as well as the health and safety of their mothers. As a congresswoman, I will continue to defend our most vulnerable, and to advocate for those who are unable to advocate for themselves."
Comprised of more than 837,000 pro-life advocates from around the country, SBA List is dedicated to "ending abortion by electing national leaders and advocating for laws that save lives, with a special calling to promote pro-life women leaders."