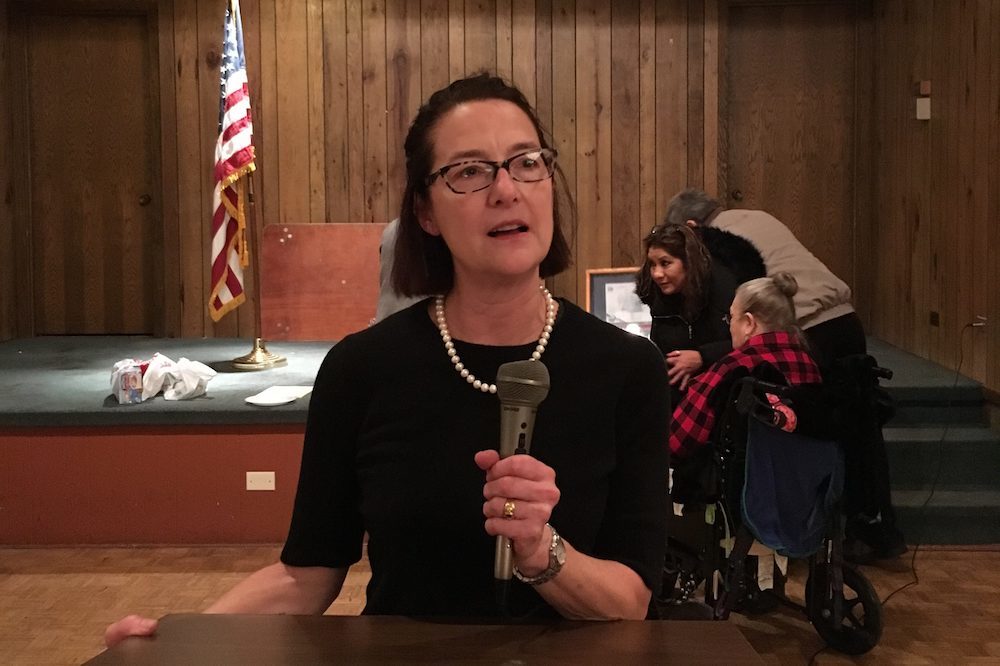 Illinois state Rep. Amy Grant (R-Wheaton)
Illinois state Rep. Amy Grant (R-Wheaton) wants to set the record straight about what she believes is a big driver of the Illinois economy.
"Many people presume there are no farms in DuPage County, but agriculture is an important part of our local economy," Grant said in a press release posted to her website soon after meeting with local leaders from the DuPage and Grundy County Farm Bureaus. "I enjoyed my conversation with representatives from the farm bureaus and discussing how, as a legislator, I can support their mission of feeding families across the globe."
As part of their meeting, Grant said she and several delegation members toured her 42nd District, including visiting at least seven area farms.
"This was a great opportunity to discuss legislation that will sustain our communities as future leaders in agriculture," she said in the release. "Illinois is home to 75,000 farms covering more than 75 percent of the state's total land mass. Whether farmers are producing soybeans, corn, hogs, beef cattle or dairy products, Illinois' agricultural output totals more than $20 billion annually, with corn accounting for nearly 40 percent of that total."
Grant deduced that it all makes Illinois farming a central figure in the job of feeding the world.
"Our central location and soil helps propel the United States to the number three producer of food worldwide" she said. "It was a pleasure to host the DuPage and Grundy County Farm Bureaus in my district. They are an impressive group of farmers and advocates. The fact that this group is able to get real-time information on the latest agricultural research and recommendations to suppliers is a testament to their hard work."
Still in her first-term in Springfield, Grant currently serves on the Appropriations-Capital, Consumer Protection, Financial Institutions and Special Issues (ACSI) committees.