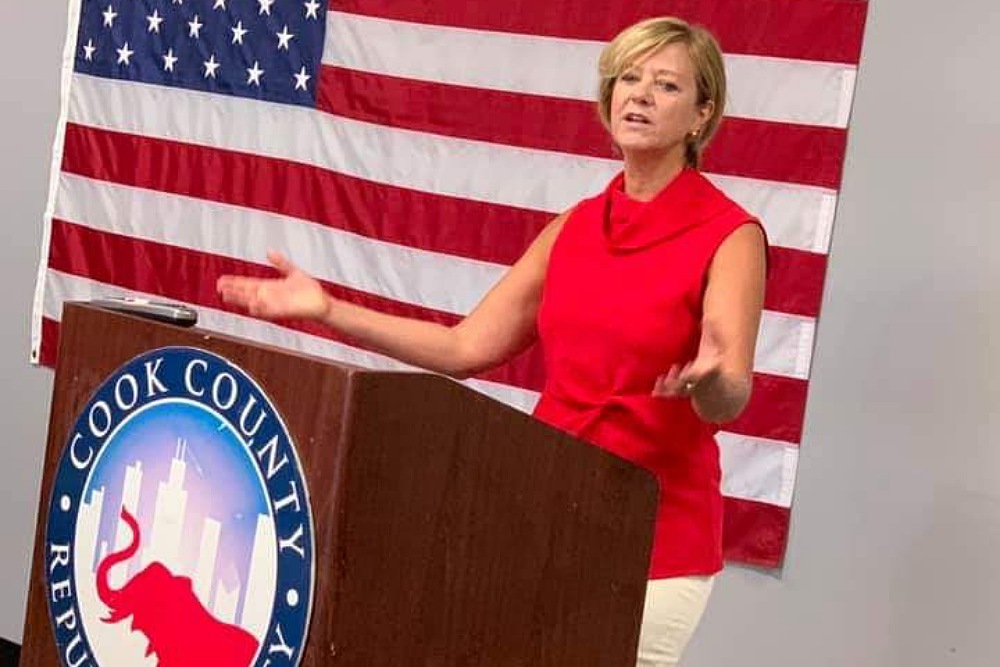 Illinois Representative Jeanne Ives issued the following announcement on Aug. 5.
"Your policy agenda doesn't move forward unless you select the right politician," Jeanne Ives, a candidate for Congress in Illinois' 6th Congressional District, told members of the Palatine Township GOP on Saturday.
In introducing Jeanne Ives, Cook County Board of Review Commissioner Dan Patlak endorsed the former state representative and West Point graduate. Patlak made the case that Republicans needed a candidate that could marshall the energy, resources and support of the grassroots. Ives demonstrated she could do that, not only in her gubernatorial race against Bruce Rauner, but also in the first two weeks of her Congressional race.
She has reported raising more in just a few weeks than her primary opponent had raised in three months, and over two hundred volunteers had signed up on her website in the first 10 days of her campaign.
Over 60 members were in attendance to hear Ives speak.