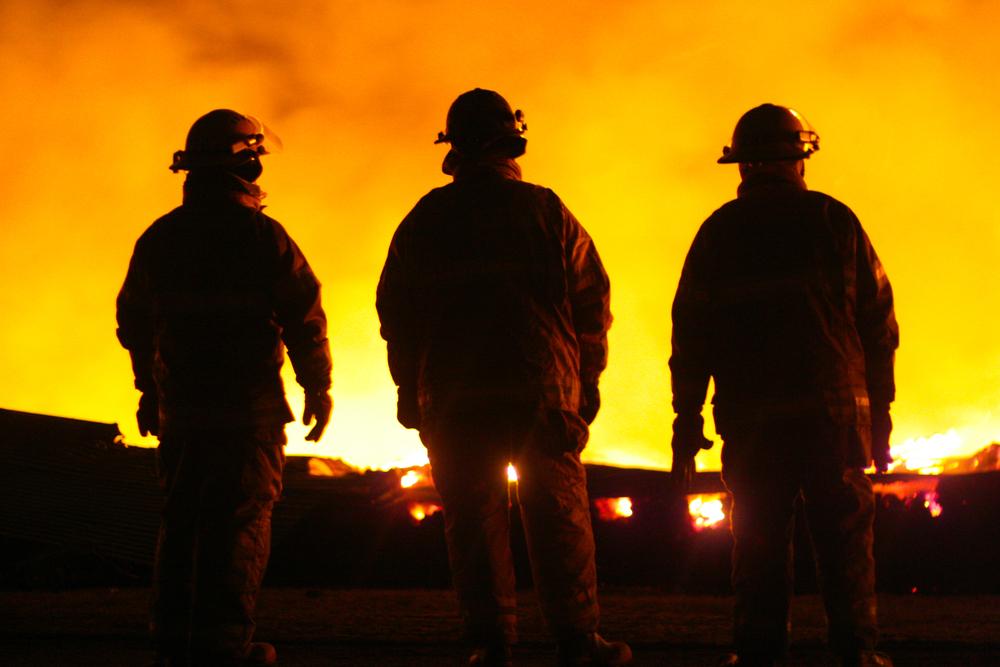 Naperville Fire Department issued the following announcement on July 5.
At 6:02 p.m. on Thursday, July 4, 2019 Naperville's Public Safety Answering Point (PSAP) received a 911 call from a resident stating there was smoke in the area of Orleans Drive. A single engine assignment was immediately dispatched to the location by PSAP. While responding, Engine Company 2 was advised that additional callers were stating that a three-story apartment building had fire coming from the parking area located beneath the living area of the building. The alarm was immediately upgraded to a General Alarm by PSAP. Upon arrival, Engine Company 2 noted heavy smoke coming from the ground level parking area of a twelve unit apartment building and extending to living units above the fire. Engine 2 upgraded the incident to a Box Alarm assignment bringing additional fire department units from surrounding agencies. The initial assignment brought a total of 26 personnel to the incident.
Companies initiated an aggressive coordinated fire attack and extinguished the fire, located in a large dumpster, within minutes. Evacuation of occupants was immediately initiated and extra time was taken to ensure there was minimal fire spread into areas adjacent to the parking area. Areas with active burning were uncovered and extinguished within another ten minutes of being on the scene. Crews continued to perform salvage and overhaul operations for another forty minutes after the main fire was extinguished. No residents were displaced as a result of damage that occurred to the wood and steel structure. No injuries to any residents or firefighters operating at the scene were reported during this incident.
The cause of the fire was determined to be accidental from improperly discarded charcoal and area of origin determined to be inside the garbage dumpster. The Naperville Fire Department was assisted at the scene by the Naperville Transportation, Engineering and Development Department (T.E.D.), Naperville Police Department, and the Warrenville and Plainfield Fire Protection Districts. Additional assistance with fire station coverage was provided by the Westmont, Aurora, and Wheaton fire agencies.
Original source can be found here.