Oberweis: RISE Act is 'fundamentally wrong'
Illinois State Sen. Jim Oberweis | http://senatoroberweis.com/
Legislation that would extend state student aid eligibility to undocumented immigrants, on the governor's desk unsigned for about a week, will not be any easier to fund than the current program, State Sen. Jim Oberweis (R-Sugar Grove) said during a recent interview.
House Bill 2691, the Retaining Illinois Students and Equity (RISE) Act, would extend eligibility for Illinois' Monetary Award Program (MAP) grants to undocumented immigrants and to transgender people who have not registered for the draft. Expanding the pool of students eligible for MAP grants will not pay for it, Oberweis told DuPage Policy Journal during via email.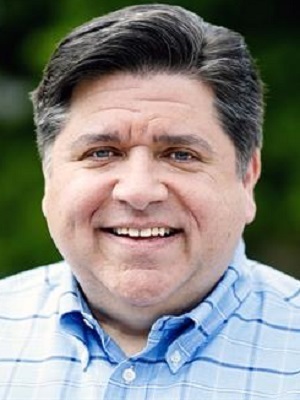 Illinois Democrat Gov. J.B. Pritzker | illinois.gov
"The math is clear," Oberweis said. "There is no request for additional funds. So, if we increase the potential recipient pool by adding non-citizens, then the amount left for our citizens must be reduced. I believe our MAP grant funds should go to our citizens, not to those who enter our country illegally."
The real debate needs to be over the citizenship rights of children brought into the country illegally, a group branded during the presidency of Barack Obama as "dreamers," Oberweis said.
"If we want to grant citizenship to those kids who were brought into this country illegally, then we should debate and decide that issue, perhaps coupling it with increased border security and an end to chain migration and 'birthright citizenship' for those illegally in our country," he said. "Then those 'dreamers' could become citizens and eligible for MAP grants. But until then, it is fundamentally wrong to take funds away from citizens in order to give those funds to non-citizens."
Oberweis told DuPage Policy Journal that he expects Pritzker to sign the bill.
"At times, he seems to care more about those who enter our country illegally than about our own citizens," Oberweis said. "I respectfully disagree with that approach."
Oberweis, owner of Oberweis Dairy in North Aurora, has represented the 25th District since he first was elected to the seat in 2012. He soundly defeated Democratic challenger Corinne Pierog during the November midterm elections, taking 54.66 percent of the vote to hold onto his seat for another term.
The State Senate 25th District is located within Cook, Kane, Dupage and Kendall counties and includes parts of South Elgin, St. Charles, Geneva, West Chicago, Batavia, North Aurora, Montgomery and Yorkville.
Oberweis cast one of 15 Nay votes against 35 Yeas in the state Senate on May 8 when HB 2691 passed both chambers and was sent to Pritzker for signature or veto. The House vote on HB 2691 was 66 Yeas to 47 Nays.
Oberweis' concerns about HB 2697 were echoed by state Sen. Chuck Weaver (R-Peoria). Weaver cited an Illinois Student Assistance Commission determination that expanding the number of MAP grant recipients could increase program costs by $9 million per year, according to information on Weaver's Senate website.
"Because MAP grant recipients are determined both by need and available funding, increasing the number of eligible students could end up causing legal Illinois students to lose their funding," Weaver said on his website.
Weaver has represented the Illinois' 37th state Senate district since he first was appointed to the seat in October 2015.
The 37th state Senate district includes all or parts of Mercer, Lee, Bureau, Henry, Knox, Stark, Peoria, Woodford and Marshall counties in Central Illinois and all or parts of Galesburg and Kewanee.
Want to get notified whenever we write about any of these organizations ?
Next time we write about any of these organizations, we'll email you a link to the story. You may edit your settings or unsubscribe at any time.
Sign-up for Alerts
Organizations in this Story
Illinois Governor J.B. Pritzker • Illinois House of Representatives • Illinois State Senate • Illinois State Senator Chuck Weaver (R-35th) • Illinois State Senator Jim Oberweis (R-25th) • Illinois Student Assistance Commission • Illinois Student Assistance Commission • Illinois Student Assistance Commission
More News