WEST CHICAGO POLICE DEPARTMENT: Police Body-Worn Cameras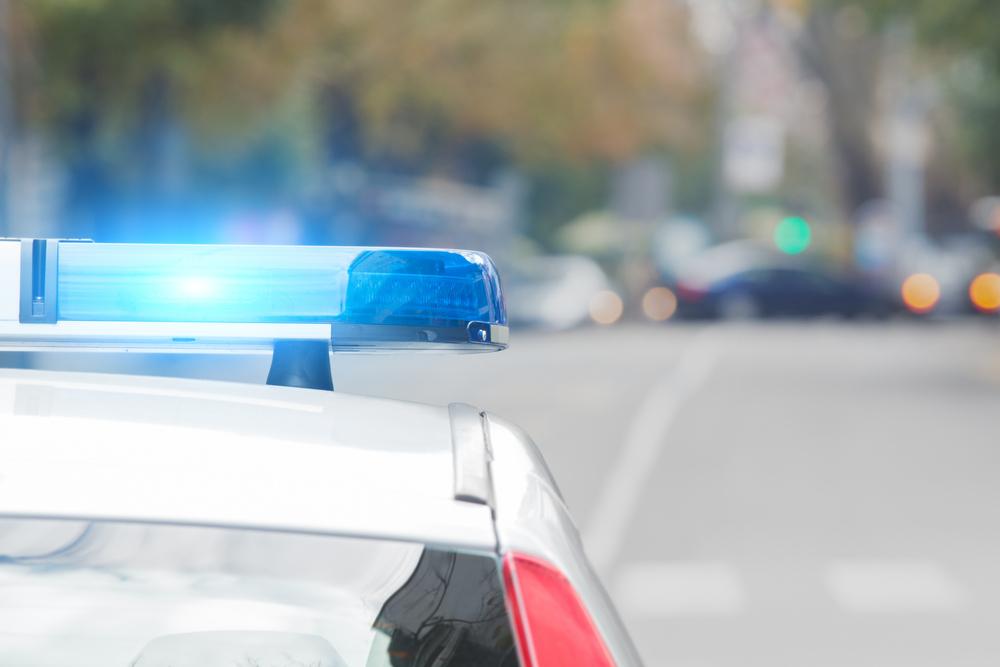 West Chicago Police Department issued the following announcement on March 8.
Since the inception of police body-worn cameras, there have been numerous studies on their effectiveness. Information from these studies shows body-worn cameras decrease external and false complaints, police use of force, court overtime, and response to resistance.
In March of 2018, a group of West Chicago Police Officers volunteered to wear and field-test body cameras while working on patrol. After a yearlong trial period, the West Chicago Police Department has purchased additional body cameras and beginning on March 8, 2019, all police officers are equipped with and will be wearing them.
City of West Chicago Chief of Police, Michael Uplegger, who was instrumental in getting the cameras, believes strongly in the technology. "I believe the cameras will enhance the community's trust in the West Chicago Police Department and will help us create a safer West Chicago," he said.
Axon, the company that makes the body cameras, has provided training to officers of the West Chicago Police Department to ensure we adhere to Illinois law, to both enhance our transparency and properly safeguard the privacy of people captured on camera, including children, witnesses, and bystanders.
Below are Frequently Asked Questions to give residents a greater awareness of body camera functions and limitations, and West Chicago Police guidelines around use, privacy and storage.
FREQUENTLY ASKED QUESTIONS
Will all West Chicago Officers wear body cameras?
A body camera was purchased for every sworn officer within the Police Department.Uniformed officers wear body cameras as part of their daily uniform. Non-uniformed officers(detectives and those on specialized units) will wear them in particular situations such as arrest details, search warrants, and detention stops.
Where will the body cameras be placed on the officer's uniform?
Body cameras will be worn on the upper torso of the officer's uniform. Each camera comes with three mounting options. The style of uniform worn by the officer will dictate which mounting option is used and how it is placed.
Does the officer need to ask my consent to record?
Illinois state law requires officers to record certain situations, such as dispatched calls for service, traffic stops, and subject stops. Officers are encouraged to inform individuals that they are being recorded, and if asked the officer must answer promptly and honestly. By law, an officer is required to inform you that the body camera is on when in places where you would have a reasonable expectation of privacy, such as a bathroom, locker room, private residence, or hospital room. Officers are required to place the camera off if a victim or a witness to a crime makes such a request, as long as the officer doesn't have a reasonable suspicion that the person is somehow involved in committing a crime. The identification of any person who is not the officer, a subject to the encounter, or directly involved in the encounter will be redacted from any officially-released video.
What if I don't want to be recorded?
Body cameras must be turned off when the victim, witness of a crime, or a citizen requests that he/she not be recorded. If difficult circumstances exist, or if the officer has clear,reasonable suspicion that an individual has, or is in the process of committing a crime, the officer may continue to record that person. In these situations, unless impractical or impossible, the officer must verbally indicate the reason for continuing to record, despite the request.
Are police body cameras on all the time?
Body cameras are turned on when the officer is responding to emergency calls for service or engaged in any law enforcement-related encounter. Officers have the discretion to leave the body camera on when responding to an emergency call for service if the police car has a functioning in-car camera. Upon arrival at the call, the officer must turn on the body camera when he or she exits the police car. An officer may also turn his or her body camera on manually during an encounter.
When is an officer able to turn his or her body camera off?
The only occasions when an officer can turn his or her body camera off are when a victim or witness requests that the camera be turned off. The officer must do so unless there's reasonable suspicion that the person is somehow involved in the criminal activity. Other times when a body camera may beturned off include when an officer is not actively participating in the investigation, or when the police interaction is complete.
Will the Department now have a full account of what takes place during an incident?
It's important to note that while body cameras will help capture interactions, they won't always capture everything. The quality of recordings can be affected by technological limitations and environmental factors outside of the officer's control. For example, an officer's body camera may be pointing in one direction during an incident while activity occurs outside the view of his or her camera. Other examples include shaky video when an officer is running, or loud noises that make recordings difficult to hear, such as wind, sirens, people yelling, or nearby traffic.
How will the video recordings be stored and how long do you keep them?
All video recordings are saved on a secure server until the required storage period for the video has expired. Recordings must be retained by the law enforcement agency for a minimum of 90 days. Following the 90-day storage period, Illinois State Law requires that any and all recordings made with an officer-worn body camera must be destroyed, unless any encounter captured on the recording has been flagged. If a recording is flagged, the video must remain on the server for a minimum of 2 years, or longer if needed. A recording may be flagged due to:• an encounter resulting in a detention or an arrest;• a formal or informal complaint is filed as a result of a police encounter;• an officer is the subject of an internal investigation;• an officer discharged his/her firearm or used force during an encounter;• death or great bodily harm occurred to any person;• the video has evidentiary value in a criminal prosecution;• the recording officer personally requests that the video is flagged.
How will the Department continue its use of in-car cameras?
Squad car cameras are still important and complement the use of body cameras. Squad car cameras can provide an overall view of a situation compared to the view of a body camera, and could possibly capture events that a body camera could not. The use of both platforms increases the likelihood that incidents are recorded and provide the best documentation of the situation.
Who do I contact if I have a question about an officer's decision to activate or deactivate his or her body camera?
The West Chicago Police Department is committed to fair and effective law enforcement. It does not excuse any wrongful acts by police, and values the opportunity to explain its actions, or discover if there has been misconduct by police staff. If you have any questions related to a police response, please contact the West Chicago Police Department at (630)293-2222 and ask to speak with the shift supervisor on duty. Should you require additional information, or if you wish to file a complaint, please contact the Operations Commander at (630)-293-2222 orjcalabrese@westchicago.org. Formal complaints may be made in person, by mail/email, online, or by telephone.
Original source can be found here.
Want to get notified whenever we write about
West Chicago Police Department
?
Next time we write about West Chicago Police Department, we'll email you a link to the story. You may edit your settings or unsubscribe at any time.
Sign-up for Alerts
Organizations in this Story
West Chicago Police Department
More News