Ives speaks out against proposed gas tax increase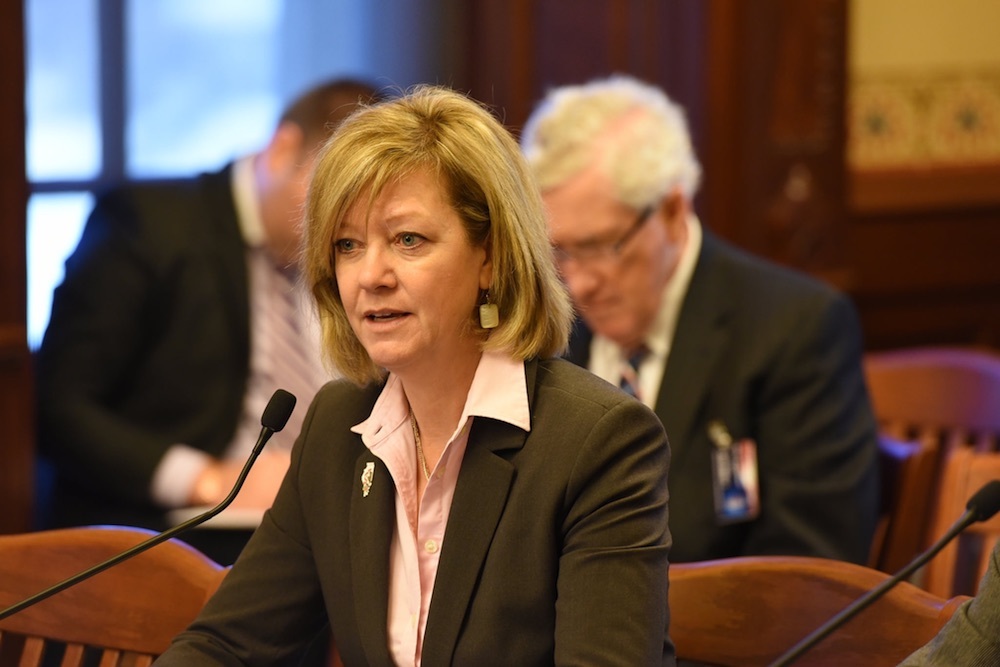 Illinois state Rep. Jeanne Ives (R-Wheaton) | jeanneives.org
Rep. Jeanne Ives (R-Wheaton) spoke out in opposition about a possible gas tax increase that would cause Illinois to have the highest gas tax in the nation at a press conference Tuesday.
"This is not just about the gas tax, this is about every tax in Illinois," Ives said. "The gas tax is a very regressive tax at the same time that our governor-elect is proposing a progressive tax on our income."
Ives said those two proposed taxes would work in opposite directions of what Gov.-elect J.B. Pritzker wants to do.
"Illinois has the highest taxes on individuals in the entire nation," Ives said. "In totality, we have some of the highest taxes. Specifically with the gas that we are number 11 in the United States.
Ives said Illinois is number one in the region on gas prices.
"When you look around the area, we overall have the highest gas prices," Ives said.
Ives said with adding a 25-cent tax, the gas tax would increase to 71 cents.
"This would make us the highest in the nation," Ives said. "You have to look at this in relative terms. It's not just 25 cents on a gallon. It's the highest in the nation. It's number one or two for property tax. It's the overall highest tax burden in the entire United States. This is a disaster."
Ives said if Illinois is competitive at all it's because it is middle-of-the-road on gas prices, even if it's the highest in the region.
"Doing this just makes no sense," Ives said. "They say they want to protect the poor, but the poor will be the most hurt by these taxes."
Ives thanked Rep. Allen Skillicorn (R-East Dundee) for calling the press conference. Ives and Skillicorn donned yellow safety vests for the conference and called it a "yellow vest protest."
Ives said she stands with Skillicorn to oppose the tax.
"I oppose all new taxes in the state of Illinois," Ives said. "Anything we do…we pay more for doing so. We need to talk about the spending side before we talk about any new taxes."
Jim Tobin, president of Taxpayers United of America, also attended the press conference in protest of the gas tax.
Want to get notified whenever we write about any of these organizations ?
Next time we write about any of these organizations, we'll email you a link to the story. You may edit your settings or unsubscribe at any time.
Sign-up for Alerts
Organizations in this Story
Illinois Representative Jeanne Ives (R-42nd) • State Rep. Allen Skillicorn • Taxpayers United of America
More News