Ives calls for scuttling new property tax proposal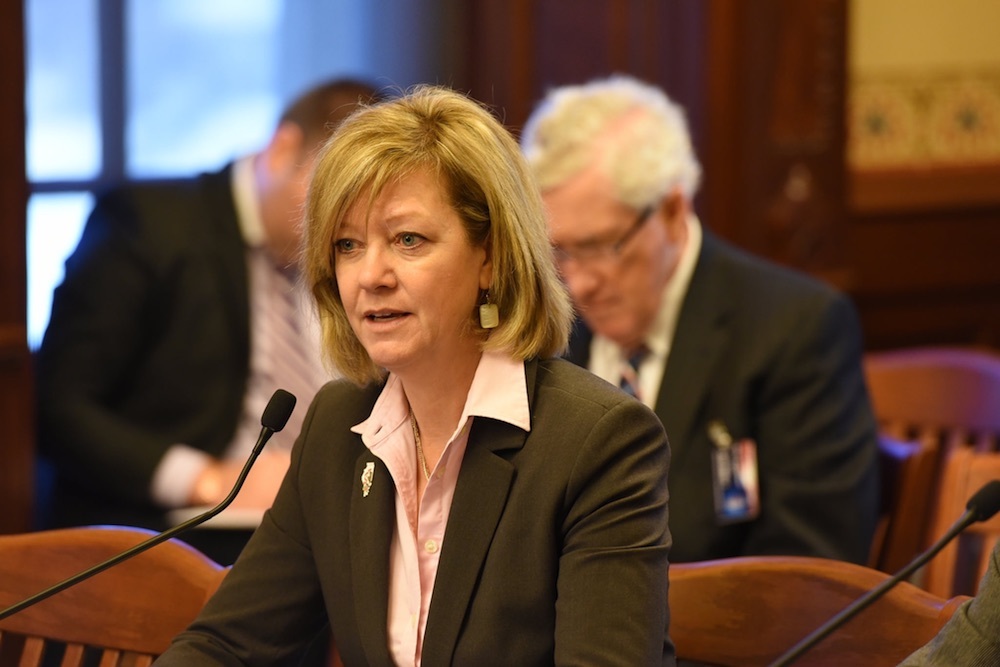 Illinois Representative Jeanne Ives (R-42nd) | jeanneives.org
State Rep. Jeanne Ives (R-Wheaton) says she can't believe lawmakers in Springfield are still entertaining the idea of instituting a statewide property tax that would purportedly be dedicated to easing the state's long-troubled pension system.
"In Jacksonville the other day, I mentioned that this absurd proposal was alive," she recently posted on Facebook. "The people pushing this need to come down from their ivory tower. I heard they want to rip the band-aid off all at once, meaning everyone loses home value at the same time. Every elected official needs to reject this idea and shut it down. It is not a solution."
Illinois Democrat Governor-elect J.B. Pritzker
Ives said a much more practical approach would include a plan that includes such steps as enacting a constitutional change similar to that in Arizona to change benefits, freezing current systems in place while placing new hires in 401k-style plans and ridding the state of all 3 percent compound obligations.
News of the pension tax proposal was first brought to light late last spring when Wirepoints reported a trio of Chicago Federal Reserve Bank economists commenced promoting the idea. Opposition to it was strong and swift, with several communities managing to get "anti-initiatives" on the ballot in November that easily passed.
Still, the idea continues to percolate in some circles, including among some with power and influence with Gov.-elect J.B. Pritzker, a Democrat.
Early details of the plan call for it to impose a statewide charge of 1 percent of home value per year. There could be exceptions for some communities where property tax levels are already considered to be excessive, but details remain sparse.
In the meantime, Wirepoints agrees with Ives.
"Governor-elect Pritzker should be asked to disavow the idea and commit to opposing it," the website said. "They should be put on the spot and asked to condemn the concept. The longer it has life the more property values suffer, so kill it."
Want to get notified whenever we write about
Illinois House of Representatives
?
Next time we write about Illinois House of Representatives, we'll email you a link to the story. You may edit your settings or unsubscribe at any time.
Sign-up for Alerts
Organizations in this Story
Illinois House of Representatives
More News