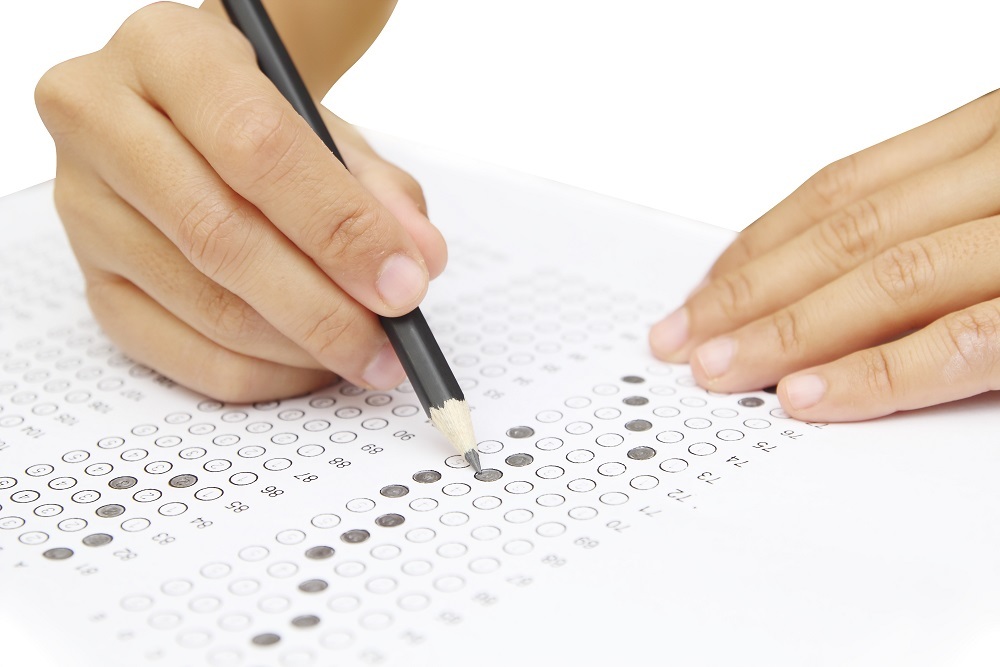 About 85 percent of Elm Elementary School students passed annual English language arts assessments in 2018 and 15 percent of students failed, according to a DuPage Policy Journal analysis of
the latest Illinois schools report card
.
The Partnership for Assessment of Readiness for College and Careers, or PARCC, is administered to third- through eighth-graders in Illinois, testing them in reading and math based on Common Core standards.
According to Elm Elementary School English language scores, about 59 percent met expectations and 26 percent exceeded them. Students whose results are in either category are considered to be most ready to move on to the next level and are most prepared for college or work.
Another 14 percent approached expectations, while 0.7 percent partially met expectations and 0.7 percent did not meet them. Students who scored in these categories are not ready for the next level of schooling, according to the test.
Test results at Elm Elementary School, which enrolled 294 students in 2018, surpassed state averages.
Statewide, 37 percent of students passed the test and 63 percent failed.
Of students statewide who passed, only six percent 'exceeded' expectations.
Elm Elementary School's English language arts scores over 4 years
How DuPage County schools' English language arts scores compare

Meadow Glens Elementary School

Madison Elementary School

Longfellow Elementary School

Brook Forest Elementary School

The Lane Elementary School

Ellsworth Elementary School

Highlands Elementary School

Ranch View Elementary School

Prairie Elementary School

Prospect Elementary School

Hawthorne Elementary School

Erickson Elementary School

Lincoln Elementary School

Dujardin Elementary School

Park View Elementary School

Gower West Elementary School

Maplebrook Elementary School

Madison Elementary School

Wiesbrook Elementary School

Emerson Elementary School

Steeple Run Elementary School

Elmwood Elementary School

Whittier Elementary School

Concord Elementary School

Mill Street Elementary School

Fairmount Elementary School

Park View Elementary School

Washington Elementary School

Elmer H. Franzen Intermediate School

Norton Creek Elementary School

Butterfield Elementary School

Whittier Elementary School

Pleasant Hill Elementary School

Benjamin Franklin Elementary School

May Watts Elementary School

Abraham Lincoln Elementary School

Cloverdale Elementary School

Hawthorne Elementary School

Sycamore Trails Elementary School

Schiesher Elementary School

Westfield Elementary School

J. T. Manning Elementary School

Wm Hammerschmidt Elementary School

Briar Glen Elementary School

Ardmore Elementary School

Lincoln Elementary School

Jefferson Elementary School

Carl Sandburg Elementary School

Highland Elementary School

Nancy Young Elementary School

Maercker Elementary School

Indian Trail Elementary School

Carol Stream Elementary School

Emerson Elementary School

Pleasant Lane Elementary School

Pierce Downer Elementary School

Heritage Lakes Elementary School

William F. Murphy Elementary School

Arbor View Elementary School

Evergreen Elementary School

Belle Aire Elementary School

Goodrich Elementary School

Forest Glen Elementary School

Gwendolyn Brooks Elementary

Western Trails Elementary School

Pheasant Ridge Primary School

Meadowview Elementary School

Manor Hill Elementary School

Jackson Elementary School

Mary Lou Cowlishaw Elementary

Brookdale Elementary School

Hillcrest Elementary School

Spring Trail Elementary School

Prairieview Elementary School

Westmore Elementary School

Spring Hills Elementary School

Willow Creek Elementary School

Churchill Elementary School

Stella May Swartz Elementary School

C. E. Miller Elementary School

Madison Elementary School

Peter M. Gombert Elementary School

Kingsley Elementary School

Roy De Shane Elementary School

Edgewood Elementary School

Elsie C. Johnson Elementary School

Reba O. Steck Elementary School

John L. Sipley Elementary School

Lake Park Elementary School

Medinah Intermediate School

Winnebago Elementary School

Horizon Elementary School

El Sierra Elementary School

Prairieview Elementary School

Americana Intermediate School

Conrad Fischer Elementary School

York Center Elementary School

Anne M. Jeans Elementary School

Black Hawk Elementary School

Hawk Hollow Elementary School

Westview Elementary School

McCarty Elementary School

Waterbury Elementary School

G. Stanley Hall Elementary School

Schafer Elementary School

Greenbrook Elementary School

Longwood Elementary School

Fullerton Elementary School

Indian Knoll Elementary School

Georgetown Elementary School

Ardmore Elementary School

Army Trail Elementary School

Pioneer Elementary School

Currier Elementary School

Lincoln Elementary School
Top 20 Illinois schools' English language arts scores
Prairieview-Ogden North Elementary
Decatur Classical Elementary School
Thomas Dooley Elementary School
Meadow Glens Elementary School
Madison Elementary School
Thurgood Marshall Elementary
Forest Hills Elementary School
McDade Elementary Classical School
Ravinia Elementary School
South Park Elementary School
Willard Elementary School
Longfellow Elementary School
Brook Forest Elementary School
Grove Avenue Elementary School
The Lane Elementary School
Ellsworth Elementary School