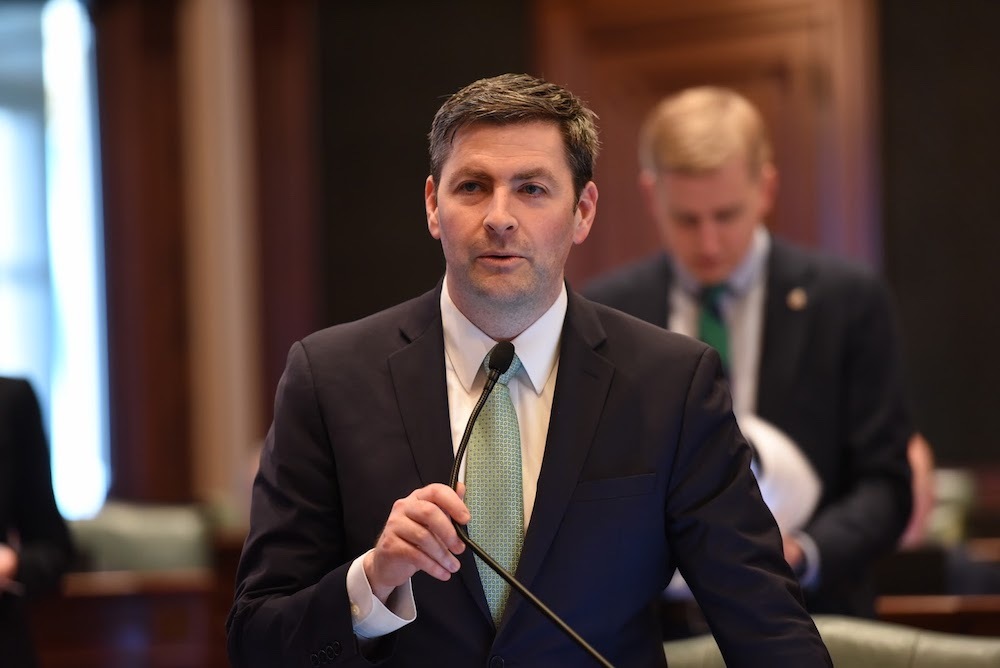 Rep. Peter Breen
State Rep. Peter Breen (R-Lombard) mourns for the Illinois he once knew.
"When I was growing up, property tax rates were at the national average, now they're nearly double that and we place the biggest tax burdens on working families of anywhere in the country," Breen told the DuPage Policy Journal. "We have to bring rates down if we're ever going to have Illinois be Illinois again and really give working families a chance."
A new Realtor.com survey concludes that Illinois now has the second highest property taxes in the country, with soaring rates now even exceeding what some pay in regular mortgage payments.

Terra Costa Howard
"Folks used to look to waiting until their kids were out of college to consider moving someplace else for a lower tax rate, now they're willing to keep their kids out of school and move out of state to avoid all the taxes," said Breen, running for re-election against Democrat Terra Costa Howard in the 48th House District. "For so many people, the biggest challenge is fighting off lost hope. We've got to restore the confidence of people across this state."
Over the last eight years, Illinois has lost nearly 643,000 residents to outmigration, including a yearlong pace concluding in July 2017 of 1 departure every 4.6 minutes. In each of the last four years, Illinois has lost population while no neighboring state has experienced decline in more than seven years, Illinois Policy Institute states.
"To change things, you have to fight the culture of self-interest and corruption at every level and stop the uncontrolled growth of taxes," Breen added. "Gov. Rauner has said this election is the most important of our lifetime, and given the two paths we face you can see that. The choice is do we begin the process of growth and rebirth or put it off again, leaving (House Speaker Mike) Madigan in power and (Democratic gubernatorial candidate J.B.) Pritzker lurking."
The 48th District includes all or parts of Downers Grove, Glen Ellyn, Lisle, Lombard, Oak Brook and Villa Park.