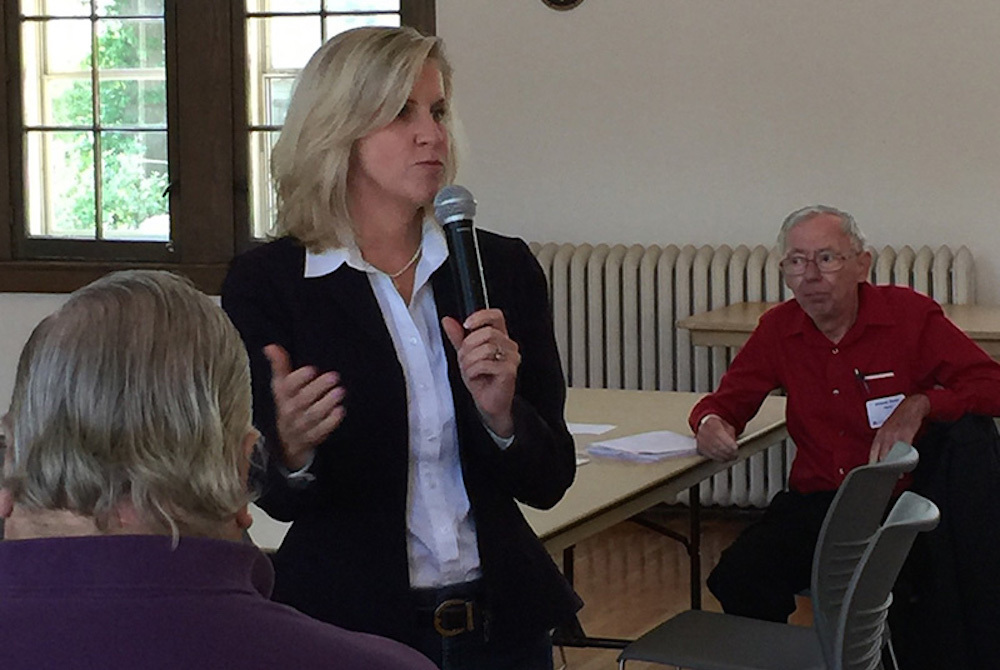 Tonia Khouri
DuPage County's success at whittling down its bureaucracy is a lesson GOP candidate Tonia Khouri hopes to apply statewide.
As a small-business owner and six-year member of the DuPage County board, where she served as economic development chair, Khouri said she never voted to raise taxes and boasts of trimming the county's budget by $36.5 million by consolidating services.
"As a DuPage County board member for the past six years, I am very proud of what we've accomplished," Khouri posted on Facebook. "I will use these same principles of consolidation and reform to help turn around our state."

Karina Villa
Having won the Republican primary over Nic Zito by a 65-35 margin for the 49th District Illinois House seat, Khouri now faces Democrat Karina Villa in November's general election.
The 49th District includes parts of Cook and DuPage counties, and the cities of Batavia, West Chicago, South Elgin and St. Charles.