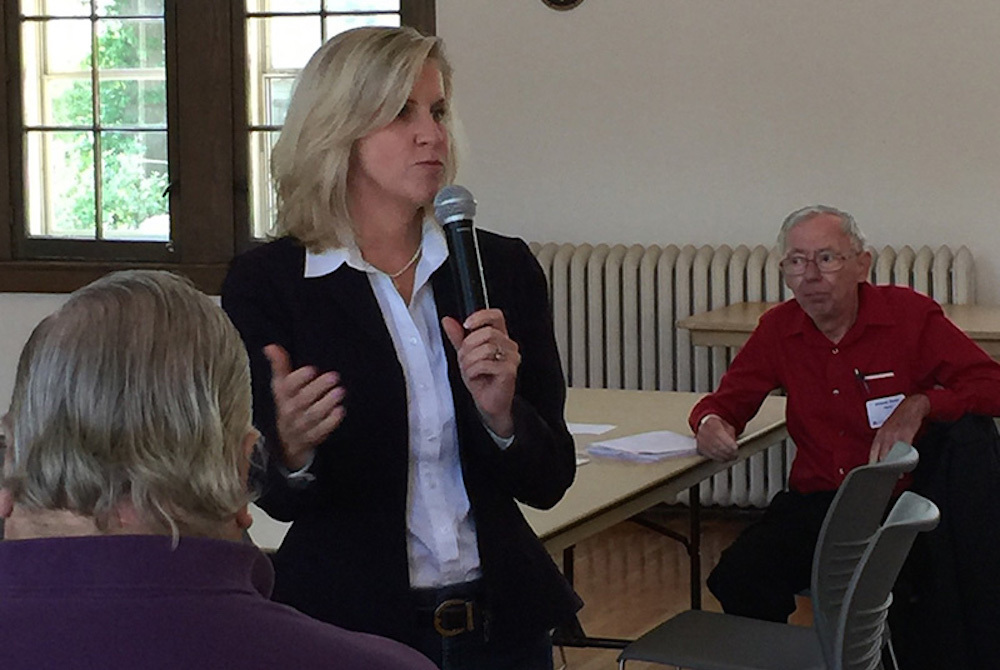 Republican candidate Tonia Khouri
Republican House hopeful Tonia Khouri is proud to call DuPage County home.
"DuPage County is setting the standard in Illinois by illustrating what a strong economy looks like," Khouri recently posted on her website. "If you love DuPage County, thank a Republican."
The post was in response to a 2018 Second Quarter Economic Indicators Report from Choose DuPage that shows the county's unemployment rate recently dropped to the lowest in the region (2.6 percent) and third lowest in Illinois.

Democrat candidate Karina Villa
Some of the most plentiful job opportunities in the area are now in the sectors of computers, mathematics, management, office and administrative support, according to the Chicago Tribune. Overall, the county is home to roughly 75,000 businesses and employs somewhere in the neighborhood of 660,000 workers.
"For over 140 years, enlightened Republican leadership has made DuPage County a great place to live, raise a family and run a business," Khouri said. "It has proven itself to be an ideal location for businesses and job seekers looking to build and grow in a booming community."
Khouri is running against Democrat Karina Villa to replace Rep. Mike Fortner (R-West Chicago) in the 49th House District, which includes portions of Batavia, Elgin, Geneva, Hanover, Naperville, St. Charles, Wayne and Winfield.