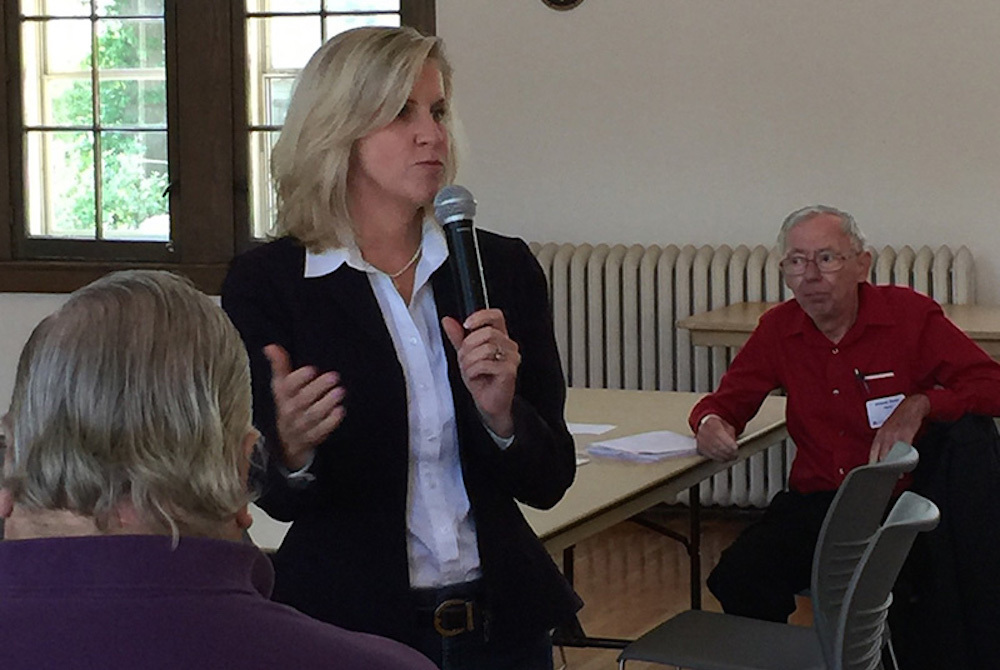 Tonia Khouri could feel all the love during her recent campaign stop in West Chicago.
With the crowd at times chanting "we love Tonia," Khouri felt at home during the walk through Winfield and Wayne Townships.
"What a great crowd," she wrote on Facebook. "I was stopped a few times with people telling me they're praying for me."
Khouri is running against Democrat Karina Villa to replace Rep. Mike Fortner (R-West Chicago) in the 49th House District, and she thinks she knows why she has become such a darling in the eyes of so many.
"I think they love the fact that I'm fighting for lower property taxes," she wrote. "Doesn't matter if you're Republican, Democrat, male, female, married or single, we are all paying too much in property taxes. Time to change the tax-and-spend culture in Springfield."