Kinzler calls for resignation, federal investigation of Illinois Auditor General
Stock image
Republican candidate Gordon Kinzler is one in a growing chorus of candidates and lawmakers that want Illinois Auditor General Frank Mautino to step down following his recent campaign finance scandal.
"Yes, he should resign," Kinzler told the DuPage Policy Journal. "Illinois is in deep trouble when our state auditor has questionable campaign finance behavior such... . They probably broke the reimbursement rules."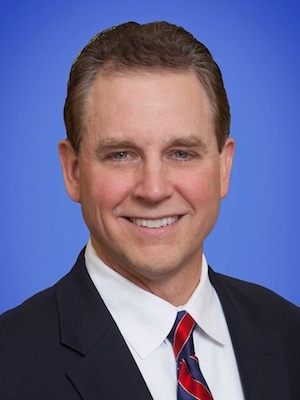 Gordon Kinzler
Mautino's campaign paid more than $225,000 from 1999 to 2015 at a single service center for gas and repairs of vehicles owned by himself, his family and friends. The campaign also could not produce receipts for checks made out to its bank in return for approximately $150,000, according to the Illinois Policy Institute.
"He should be under federal investigation," Kinzler said. "When asked about how the money was spent, Mautino wouldn't say."
The Illinois State Board of Elections recently voted 4-4 down partisan lines, over whether or not to penalize Mautino's campaign committee for violating campaign finance rules.
"This is another example of where the ruling class has no conscience, no common sense and no concern for the Illinois taxpayer," Kinzler said. "We need new leaders in Springfield with integrity, morality, competence and concern for the folks they represent."
Kinzler is running against incumbent Rep. Deborah Conroy (D-Villa Park) for the 46th House District seats. At a minimum, he believes, those who are in charge of appointing the auditors of the state's finances should be honest and know how to choose a responsible auditor.
"After the election in November, I plan to clean out the corruption in Springfield and resuscitate Illinois," Kinzler said.
Want to get notified whenever we write about any of these organizations ?
Next time we write about any of these organizations, we'll email you a link to the story. You may edit your settings or unsubscribe at any time.
Sign-up for Alerts
Organizations in this Story
Gordon J Kinzler, MD • Kinzler for Illinois
More News