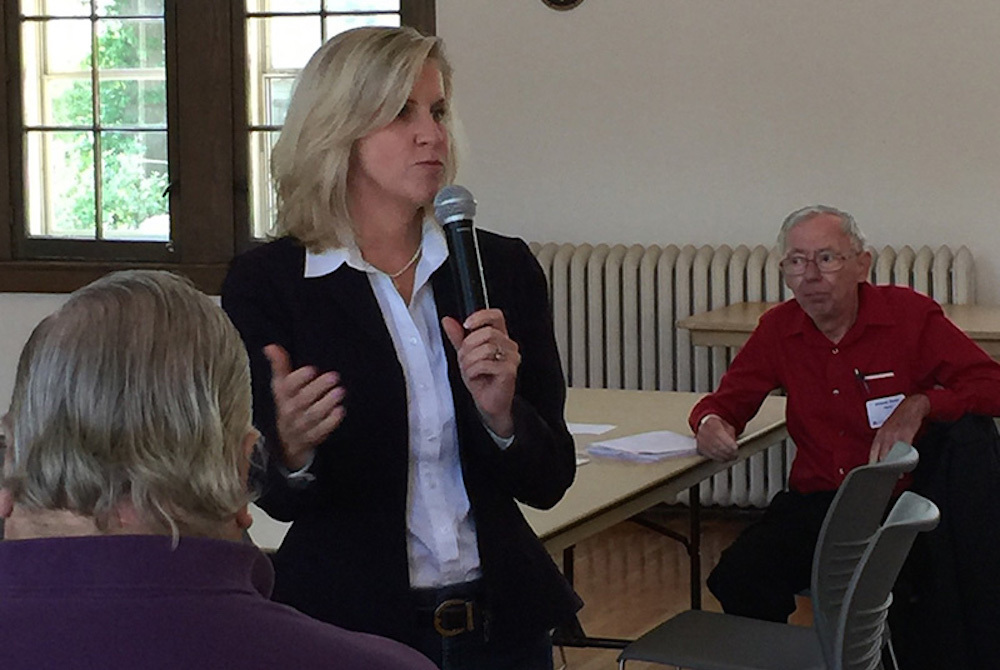 Tonia Khouri
Tonia Khouri is using a new Wirepoints report detailing how nearly 25 percent of all general fund state revenue is now gobbled up by government employee health insurance and pension costs as an illustration of how badly reform is needed.
"If you want enough money for our schools, police, and to take care of the most vulnerable, demand pension reform now," she wrote in a Facebook post.
Khouri also pointed out that over the last three decades Wirepoints found that household incomes are up by just 127 percent, compared to 236 percent for state budgets and 1,027 percent for pension benefits.

Rep. Mike Fortner
"The pension promises made by Illinois politicians have been extreme and unsustainable," she added on her website. "The answer to the pension problem is not the statewide property tax increase proposed by the Chicago Fed or the progressive income tax hike proposed by Mike Madigan and the Democrats."
Running against Democrat Katrina Villa to replace Rep. Mike Fortner (R-West Chicago) in the 49th House District, Khouri has long called for a change to what she sees as Springfield's "toxic culture."
"It's time we start holding elected officials accountable for their actions or, frankly, their inaction," she said during a recent press conference where she joined other republican female leaders in calling for the ouster of longtime House Speaker Mike Madigan. "The best way to change the culture in Springfield? Change the people in Springfield."
Khouri has also blasted the new $38.5 billion state budget as out of balance and branded property taxes across the state as too high.