Community Consolidated School District 89 recently issued the following announcement.
Residents will have a chance to weigh in on the programming and funding priorities for Community Consolidated School District 89 through an online survey that opened this week. The survey is part of the 'Our 89' community-engagement work that has been gathering feedback from a diverse cross section of district residents.
Any district resident can take the online survey here: http://www.justafewmorequestions.com/District89/
The online survey will close at noon on Sunday, July 8.Survey news buttong
Paper copies of the survey are also available by calling (630) 545-3581 or writing to CCSD 89, 22W600 Butterfield Road, Glen Ellyn, IL 60137. Those surveys must be returned by Friday, July 6.
The district will also be surveying random clusters of residents by phone.
The surveys are the latest efforts to hear more from the community about the next steps the district should take to deal with a structural deficit. The district previously held three community-engagement sessions where residents studied district data, identified educational values and priorities, and evaluated how to balance the budget.
More than 100 people attended the first 'Our 89' meeting on June 5, and more than 100 people attended the second two 'Our 89' sessions, which were offered on June 19 and 23.
You can learn more about the Our 89 community-engagement work at: www.ccsd89.org/Our89 A video summary of Superintendent Dr. Emily K. Tammaru's financial presentation can be viewed at: https://youtu.be/I89wh6MR0Os
Financial options
In January 2018, Tammaru convened a Superintendent's Finance Committee to examine the district's financial status and priorities. The committee analyzed the district's financial position and planning, reviewed past cost-saving measures, and gave feedback on community priorities. The committee looked at the nearly $3 million in cuts the district has made since 2009, and examined how rising enrollment and increasing costs have created deficit budgets for the district.
The committee members looked at dozens of potential solutions to the financial issues, and determined that the district has made significant efforts over the last nine years to cut expenditures without directly affecting services to students. The district was able to manage some of those cuts because there was a dip in enrollment from 2006 to 2012. However, district enrollment has grown by more than 16 percent since 2012, and is expected to grow an additional 13 percent the next four years.
In March, committee members presented their work to the Board of Education, including the committee's conclusion that the district cannot continue to deficit spend. The committee recommended two possible paths for the Board:
Option A: Increase revenues in order to maintain comprehensive, high-quality educational programming. CCSD 89 has not had an operating-rate increase since 1986. Increasing revenues would allow the district to avoid cuts to programs that directly impact students.
Option B: Reduce programs and increase fees. The district would need to make at least $1.4 million in cuts during the 2019-20 school year. These cuts could include reductions of: gifted services, band and orchestra, social work services, library staff, and full-day kindergarten. The cuts could also result in larger class sizes. The cuts could be more significant in subsequent years.
Original source can be found
here
.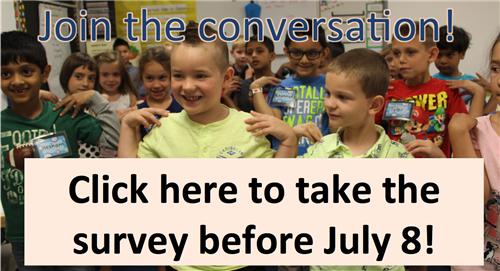 Source: Community Consolidated School District 89