Ives says that colleagues are 'denying reality' by telling public that new state budget is 'balanced'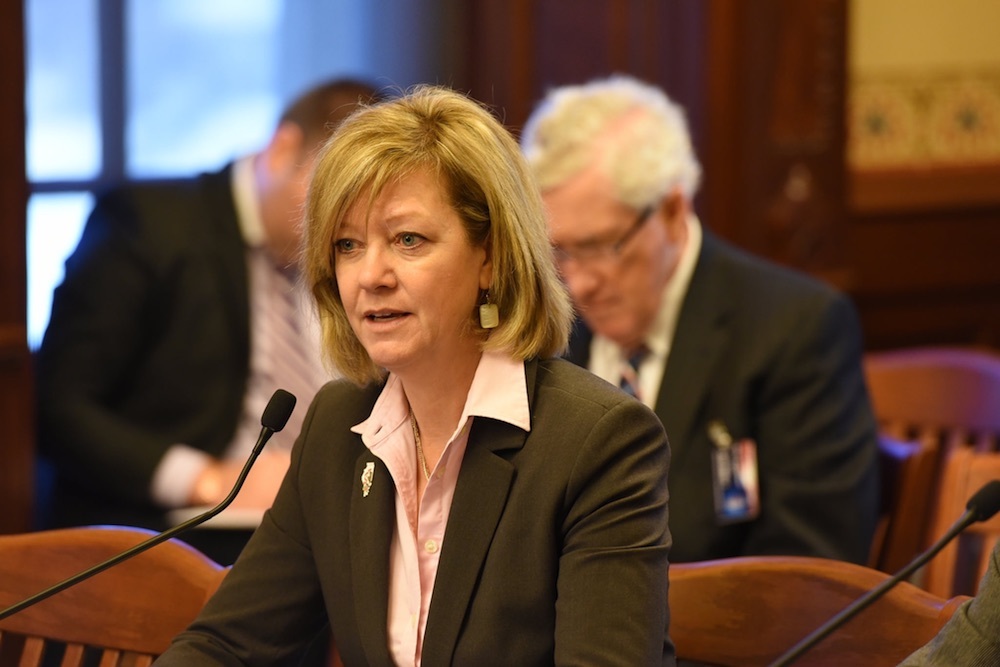 Illinois Rep. Jeanne Ives (R-Wheaton) | jeanneives.org
Rep. Jeanne Ives (R-Wheaton) wishes that her colleagues in Springfield would admit that the new state budget is not balanced.
"I would have more respect if they would have just come out and admitted that this budget is not balanced, but is the best they can get in lieu of the situation," Ives told the DuPage Policy Journal. "They could have truthfully laid out the flaws of the plan and told voters, 'We can't come to agreement on cutting spending to meet the revenue we know that will be there.' That would have been more honorable."
Gov. Bruce Rauner recently signed off on the $38.5 billion plan that was overwhelmingly passed by both chambers in Springfield. The budget is now being touted as the state's first balanced budget since 2001.
In the aftermath, there have been no shortage of critics of the plan, with the Illinois Policy Institute already projecting that it is at least $1.5 billion out of balance.
"I think Illinois Policy is being conservative in its estimates," Ives added. "I think when all is settled for fiscal year 2019, we will have spent even more than that over budget. This plan is unbalanced and legislators are denying reality by pretending that the revenue settled on is going to be there to fund all the special programs they want."
Ives said that some of the excessive spending that has stood out to her at quick glance includes the $172 million that's earmarked for road work around the area where the Obama Library is being built.
"Taxpayers should not be responsible for that," she said. "Then you have a group of Republicans claiming to have gotten Democrats to trim $500 million from the budget by getting them to agree not to spend that money. That's not a cut. That's money we don't have to begin with."
In the end, Ives says she knows why so many of her colleagues now seem to have little problem turning their backs on their conservative principles.
"They all are doing this so they look like they can work together in an election year," she said. "Both sides of [the] aisle want voters to think [that] they can work together, and not [having] a budget doesn't serve either side."
Ives said she doesn't mind being one of the few lawmakers who are willing to speak out in stark opposition.
"I haven't been bashful over my six years in Springfield, and I'm not going to start now," she said. "There is a small minority of us who understand [that] this is a spending plan and not a budget. This state has been on life support for awhile now, but ultimately, this kind of behavior... will really catch up with us, and there will be nothing we can do."
Want to get notified whenever we write about any of these organizations ?
Next time we write about any of these organizations, we'll email you a link to the story. You may edit your settings or unsubscribe at any time.
Sign-up for Alerts
Organizations in this Story
Friends of Jeanne Ives • Illinois Representative Jeanne Ives (R-42nd)
More News