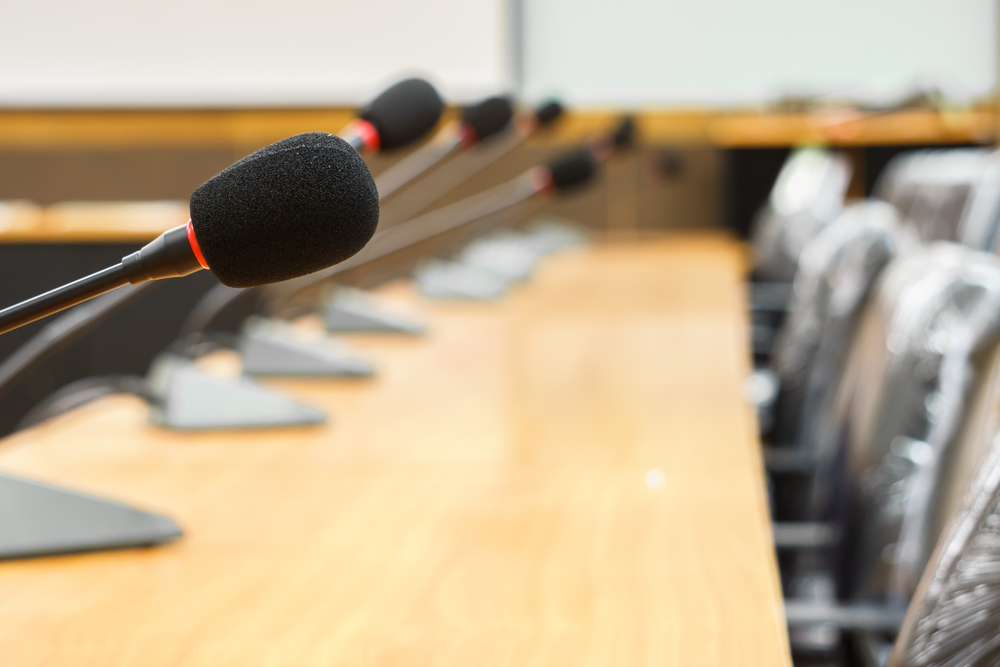 City of West Chicago Infrastructure Committee met April 5.
Here is the minutes provided by the Committee:
1.Call to Order, Roll Call, and Establishment of a Quorum. Chairman Beifuss called the meeting to order at 7:00 P.M. Roll call found Aldermen James Beifuss, Heather Brown, Sandra Dimas, George Garcia, Matt Garling, Alton Hallett, and Noreen Ligino-Kubinski present.
Staff present included Director of Public Works Robert Flatter and Administrative Assistant Ashley Cunningham.
2. Approval of Minutes
A. Infrastructure Committee Minutes of March 1, 2018. Alderman Garling made a motion, seconded by Alderman Brown to approve the Meeting Minutes of March 1, 2018.
Voting Yea: Aldermen Beifuss, Brown, Garcia, Garling, Hallett, and Ligino-Kubinski. Voting Nay: 0. Abstaining: Dimas.
3. Public Participation / Presentations. None.
4. Items for Consent. Alderman Beifuss requested discussion on Consent Item A. Alderman Dimas made a motion, seconded by Alderman Garcia to approve:
B. Resolution No. 18-R-0022 - Professional Architectural Services Agreement with Matocha Associates for the 2018 Wastewater Treatment Plant Roof Replacement Project
C. Resolution No. 18-R-0023 - Acceptance of Public Sanitary Sewer Improvements and Release of Development Security - American Roofing, 621 W. Washington Street
Roll call found the vote unanimous for approval. Voting Yea: Aldermen Beifuss, Brown, Dimas, Garcia, Garling, Hallett, and Ligino-Kubinski. Voting Nay: 0.
5. Items for Discussion.
4.A. Ordinance No. 18-0-0015 - Authorizing the Disposal of Surplus Equipment, Stock Inventory, and/or Personal Property Owned By the City Of West Chicago. Alderman Beifuss noticed that there were a number of Tasers on the list to be disposed of, and he asked what was wrong with the Tasers that required them to be taken out of commission. Mr. Flatter noted that the Police Department added those to the list for disposal, and he was not sure why. Alderman Dimas shared that she spoke with Chief Uplegger about this, and he indicated that they are using a new model, and these current Tasers cannot be resold so they will be destroyed. Alderman Dimas made a motion, seconded by Alderman Garling to approve.
Voting Yea: Aldermen Beifuss, Brown, Dimas, Garcia, Garling, Hallett, and LiginoKubinski. Voting Nay: 0.
5.A. 2018 Elm Road Rehabilitation Project. Mr. Flatter explained that Elm Road is on the schedule to be resurfaced this year, so engineering plans were put together, and the project was put out for bid in February. That same month a letter was distributed to residents of Elm Road to let them know that their street would be resurfaced. Thereafter, one of the residents at the end of the street called the City, believing that he owned the property out to the middle of the road. Upon further investigation, around 1949, the neighbors granted each of themselves a 33-foot wide access easement, which is technically not a public easement or public access. As a result, the City has not awarded a contract to resurface the street because the question becomes how can City money be spent to fix a road that is not owned by the City? Working with the City attorney, the new course of action will be to meet with the property owners and encourage them to quitclaim deed the right-of-way to the City. If the residents do not all agree to do this, the City will essentially be unable to resurface the road. Alderman Hallett noted that there is a possibility of the residents asking the City to buy the property from them. Mr. Flatter stated that while that is a possibility, they will have to understand that at this point the City is willing to continue to maintain and spend roughly $140,000.00 to fix their road if they quitclaim deed the right-of-way to the City. If they do not, it is not the responsibility of the City to maintain or resurface their road.
5.B. 2018 Wastewater Treatment Plant SCADA System Improvement Project. The Supervisory Control and Data Acquisition (SCADA) system at the City's Wastewater Treatment Plant (WWTP) needs to be replaced; the current system dates back to 1995 and still runs on Windows XP. In 2013 the City went through a similar process to replace the SCADA system for all of the sanitary lift stations. After going out to bid for that project, it was found that there were not many contractors bidding on this type of project. The bid received was significantly over budget, so the City worked with the design engineer on a design-build process and saved a substantial amount on that project. For the 2018 Wastewater Treatment Plant SCADA System Improvement Project, the City requested and obtained a design-build proposal from CH2M/OMI (the City's contractor that operates and maintains the WWTP) to upgrade the WWTP's SCADA system. CH2M/OMI submitted a cost proposal of $1,163,290.00. Staff subsequently approached Donohue & Associates Inc. (Donohue), and requested a cost proposal. Donohue submitted a not to exceed design-build services cost proposal of $671,000.00. Donohue has previously worked for the City, is familiar with the City's WWTP, and has assisted CH2M/OMI with SCADA system modifications and troubleshooting in the past. Utilizing Donohue to design-build this project will not only expedite implementation by eliminating the time required to seek bid proposals, it will also save the City approximately $50,000.00 in engineering construction oversight services. An additional $492,290.00 savings is realized when compared to CH2M/OMI's proposal (a large portion of the savings resulting from Donohue electing to not markup direct costs on equipment and materials used to build the SCADA system). Mr. Flatter explained that he is seeking direction from the Committee on whether they would be agreeable to a design-build contract with Donohue & Associates, or if they would prefer the engineering design be done by a firm such as Donohue and then put out for bid. Alderman Dimas expressed her support of a design-build contract with Donohue to take advantage of savings. Alderman Beifuss inquired if staff believes there could be additional costs outside of what Donohue has outlined, and Mr. Flatter confirmed that City staff does not believe that to be the case. Mr. Flatter thinks the City may even spend less than the Contract amount with the assumption that the existing conduit runs can be utilized for the new fiber optic cable. Alderman Beifuss asked what kind of warranty will be included. Mr. Flatter explained that there will be a one year warranty on parts and labor. The software will have to be under a maintenance agreement to keep it updated and provide tech support, a cost which is not included in this proposal price. Alderman Garling asked what makes staff believe that Donohue's proposal is better than that of CH2M/OMI's when CH2M/OMI is there operating the WWTP on a daily basis and there is a price difference of roughly $500,000.00. Mr. Flatter noted that CH2M/OMI has worked with Donohue in the past and is fully supportive of bringing Donohue on board. Some of the price difference Mr. Flatter attributes to the fact that Donohue has offices here in Springfield and Chicago, while CH2M/OMI has most of its staff in Colorado and the east coast, so bringing them here to work on the Project would add a lot of cost for housing and they work. There was a consensus by the Committee to move forward on a contract with Donohue & Associates to be presented to City Council on April 16, 2018, for approval.
Unfinished Business. None.
7. New Business.
None.
8. Reports from Staff.
None.
9. Adjournment.
At 7:37 p.m., Alderman Dimas made a motion to adjourn, seconded by Alderman Hallett. Motion was unanimously approved by voice vote.
http://westchicago.org/wp-content/uploads/2018/04/04.05.18.Minutes.Inf_.pdf