CHSD 99 residents to vote on $136.6 million bond funding
Community High School District 99 (CHSD) is asking voters to approve a proposed $136.6 million in bonds that the district says will fund its master facility plan (MFP), which includes building repairs, security enhancements and school enhancements such as air conditioning units for classrooms.
On March 20, voters in the CHSD 99 will decide whether taxpayers should pay for the district's MFP, a plan approved by the Board of Education in December.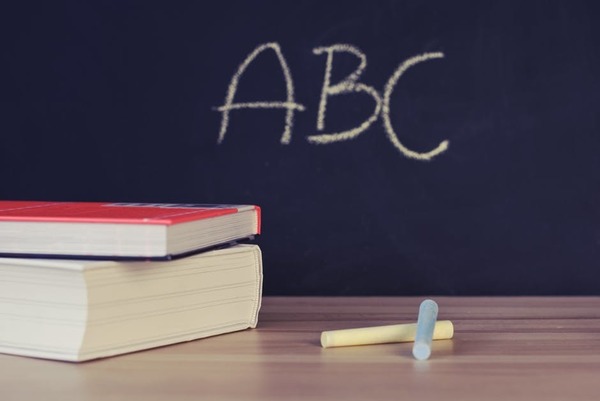 As part of its effort to educate voters regarding its MFP, the district has held several community meetings and hosted school tours over the past six months and has extensive videos and presentations available on its website.
"Modernizing our facilities, buildings and furnishings will reflect and support this evolution, promote academic success and progress and look like the next places District 99 students will study and work," the CHSD said in its MFP website presentation.
"District 99 is seeking to make improvements that will make North High School and South High School safer and more secure, more accessible for people with disabilities and provide flexible learning spaces that will improve collaborative learning and leverage instructional technology for students," CHSD said on its website.
As CHSD asks voters for the funding, it faces nearly $48 million in debt, and according to the Illinois State Board of Education showed 68 percent of its 2017 graduates were college-ready.
According to CHSD, the MFP includes improvements for its North and South high schools. Specific improvements entail security enhancements for both schools, which include installing two entry vestibules that would be "air locked" and would require visitors to be screened before being admitted into school buildings.
The MFP also includes improvements to accessibility such as a cafeteria wheelchair lift at North High and replacing aging bleacher ramps at the stadium.
Another component of the MFP includes creating "learning commons" at each high school to allow for a centralized study, hall/activity area for students and also modernizing science and culinary arts labs.
CHSD said the bond funding is also slated to cover the cost of adding air conditioning to some of the 35 percent of classrooms at both high schools which currently do not have air conditioning.
According to CHSD, if the proposal is approved, the property taxes for an average market value home of $300,000 would increase by $65 per year, which is from estimates received from an outside financial firm.
In 1998, voters approved $49.5 million for both high schools' renovations and expansion, and those bonds issued will expire in 2018. CHSD says the cost of running both high schools runs about $2 million each year for facility maintenance and repairs.
CHSD estimates that if the funding is approved by voters this month, the projects will take place over five years and should be fully complete by 2023.
CHSD 99 Enrollment, 2007-16
2016
4,598
10 year % change
-9.0%
2015
4,665
2014
4,714
2013
4,703
2012
4,864
2011
4,859
2010
4,795
2009
4,930
2008
4,940
2007
5,051
Source: Illinois State Board of Education
CHSD 99 Local Property Tax Revenue
2016
$85,333,711
10 year % change
24.9%
2015
$83,249,398
2014
$82,073,202
2013
$79,803,278
2012
$79,825,476
2011
$77,903,384
2010
$74,348,053
2009
$72,275,349
2008
$71,644,240
2007
$68,294,699
Source: Illinois State Board of Education; nominal dollars
CHSD 99 Per-Pupil Spending
2016
$20,480
10 year % change
37.7%
2015
$20,511
2014
$19,373
2013
$19,780
2012
$20,941
2011
$18,029
2010
$17,285
2009
$16,906
2008
$16,673
2007
$14,870
Source: Illinois State Board of Education; nominal dollars
CHSD 99 Total Tax Dollars Spent
2016
$94,166,231
10 year % change
25.4%
2015
$95,682,563
2014
$91,322,181
2013
$93,023,363
2012
$101,858,577
2011
$87,604,007
2010
$82,879,683
2009
$83,345,266
2008
$82,366,195
2007
$75,108,074
Source: Illinois State Board of Education; nominal dollars
Want to get notified whenever we write about any of these organizations ?
Next time we write about any of these organizations, we'll email you a link to the story. You may edit your settings or unsubscribe at any time.
Sign-up for Alerts
Organizations in this Story
Downers Grove • North High School
More News