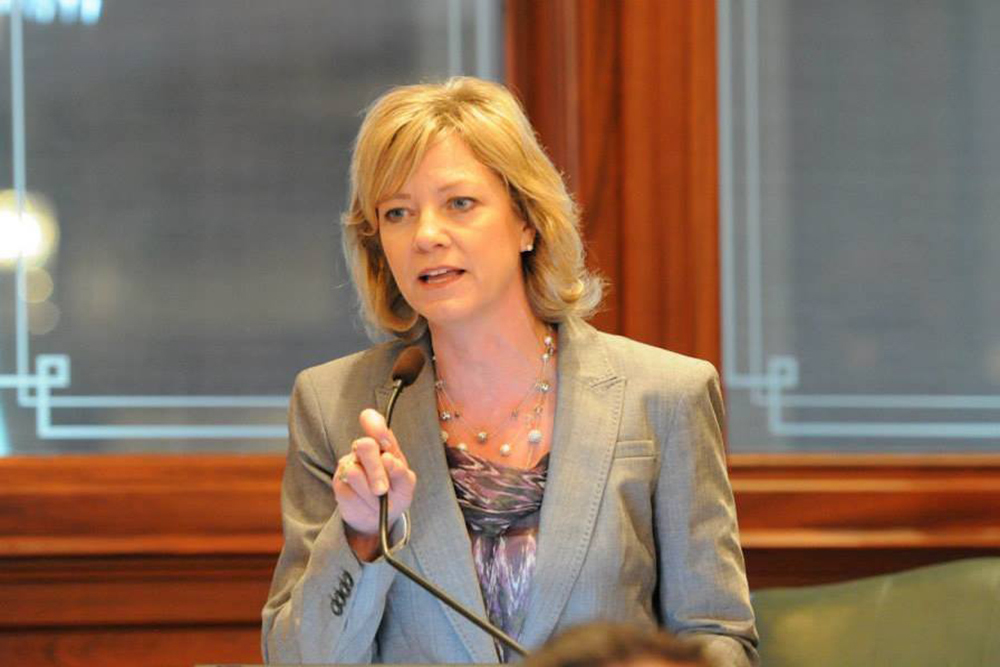 Illinois State House Rep. Jeanne Ives (R-Wheaton)
Rep. Jeanne Ives (R-Wheaton) is advising voters in Community High School District 99 in Downers Grove to do their homework before casting their vote on the March 20 referendum proposal that would cost taxpayers an additional $137 million for building repairs and added features like air conditioning.
"Taxpayers should be wary," Ives told the DuPage Policy Journal. "The referendum number does not include interest costs, so the debt load will more than likely be closer to $200 million. If this money is for maintenance or building improvements, then taxpayers should ask why there was no reserve built into budgets to handle this cost without a massive property tax increase."
According to My Suburban Life, the district's board moved to place the proposal on the March 20 ballot after members overwhelmingly voted in mid-December to seek additional funding for Downers Grove North and South high schools.
"Using just the referendum number, why would any school district triple the debt load after taxpayers just got handed a 32 percent income tax increase," Ives who is challenging Gov. Bruce Rauner in the Republican primary, said.
Still others have added concerns, like what the district plans to do about the poor performance of students or the $48 million it is already in debt.
According to the Illinois State Board of Education, only 56 percent of students passed the 2017 Partnership for Assessment of Readiness for College and Careers exam in 2017, with 68 percent of the class being college ready.
In the end, Ives said she thinks the district would be best served to look at other options.
"Property owners in the district should pressure their legislators to pass my bill, HB5572, which protects taxpayers and requires new school debt limitations and referendum requirements," she said.
Introduced earlier this year, HB5572 creates the School District Debt Control and Taxpayer Protection Act, which stipulates that "a school district may not refinance debt past the repayment period of the debt when issued, may not issue debt to be serviced over a period of greater than 20 years, and may not issue capital appreciation bonds."
The bill would also establish provisions calculating and establishing a debt limit and prohibiting new debt, while mandating that specified bond referendum and bond issuance information be provided.
"Residents need to vigorously question new debt and endlessly ask how these projects will improve student academic outcomes," Ives who has waged her campaign against Rauner on a platform of tighter fiscal control and greater government accountability, said.