Breen, Wheeler and Andersson call proposed workers task force unnecessary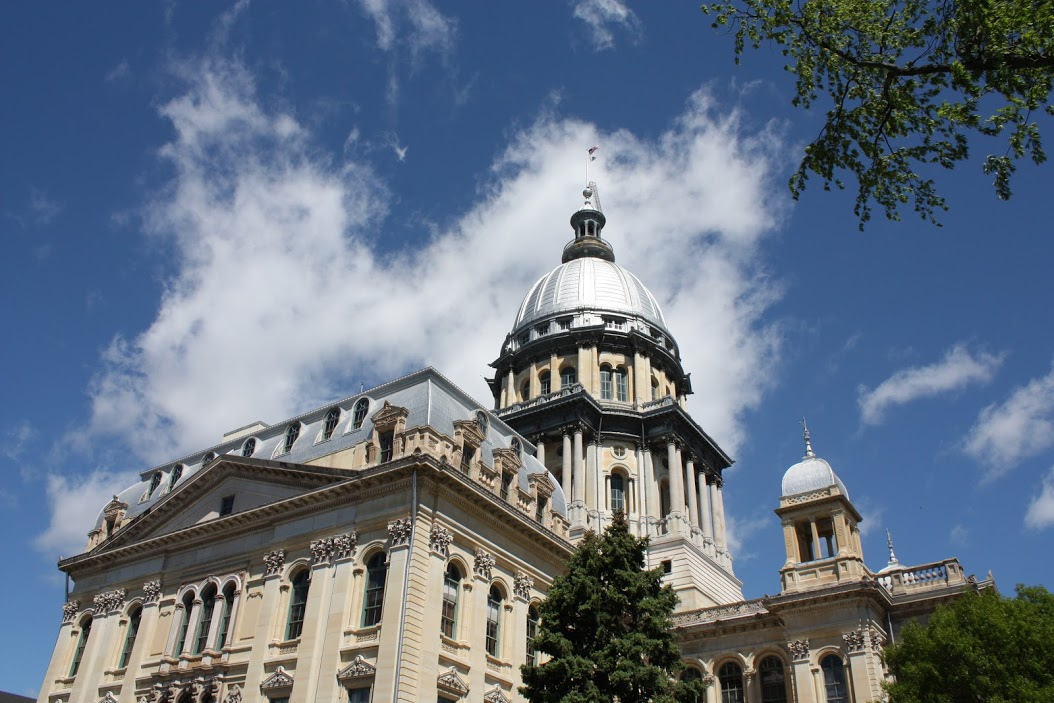 Illinois State Capitol
Three Republican House members recently fought against a proposal that would create a workers rights task force, saying it is not necessary.
SB193, sponsored by Rep. Jay Hoffman (D-Swansea), "amends the Attorney General Act and creates the Worker Protection Unit within the office of the Illinois Attorney General to intervene in, initiate, enforce, and defend all criminal or civil legal proceedings on matters and violations relating to specified statutes," according to the bill synopsis, adding it would also create the Worker Protection Task Force.
The notion was not well received by Reps. Peter Breen (R-Lombard), Steve Andersson (R-Geneva) and Keith Wheeler (R-Oswego) during House floor debate Feb. 28.
Breen said Hoffman was attempting to create a new unit in the attorney general's office. But Hoffman said the bill would not mandate a new unit, rather it would just authorize the office to create one if they so desired.
"Adding to the attorney general the roving ability to require any business to file a statement or report under oath, issuing subpoenas willy nilly for the attorney general's office to aid in an investigation and not even have to go to court for it is an incredible power grab and it violates the due process rights of the people of the state and our businesses," Breen said.
Breen then brought up the fiscal aspect to the bill and that the language reads "creates," saying that though much of the discussion during the debate was on gun legislation, the floor should be fully aware of what bills are doing rather than moving them forward quickly.
"This is a massive expansion of the attorney general's office at the expense of the business community within this state," Breen said. "People and businesses are fleeing the state."
After Breen "respectively and vigorously urged a 'no' vote," Andersson discussed all the labor and wage acts the legislation would cover.
"Each and every one of those already has penalty clauses for violations and there is the ability to prosecute those, so why do we need to have this additional layer?" Andersson asked.
But before answering Andersson, Hoffman said he wanted to address Breen being bothered by a supposed cost, which the sponsor said would be "minimal at best." He then told Andersson that the Department of Labor does have the manpower to complete all investigations, which is why the extra layer is needed.
Speaking to the bill, Andersson said the existing law's chain of command is solid enough as it is.
"We are jumping the gun and we are going to quickly," Andersson said. "It seems to me the logical way is what we already have."
Wheeler went right to how the bill "targets" businesses as noted by Breen.
"This is not how we build an economy, this is not how we create more jobs," Wheeler said. "We aren't protecting workers any better than we did five minutes ago."
The House voted 69-47 to approve SB193, which has advanced to Gov. Bruce Rauner's desk.
Want to get notified whenever we write about
Illinois House of Representatives
?
Next time we write about Illinois House of Representatives, we'll email you a link to the story. You may edit your settings or unsubscribe at any time.
Sign-up for Alerts
Organizations in this Story
Illinois House of Representatives
More News