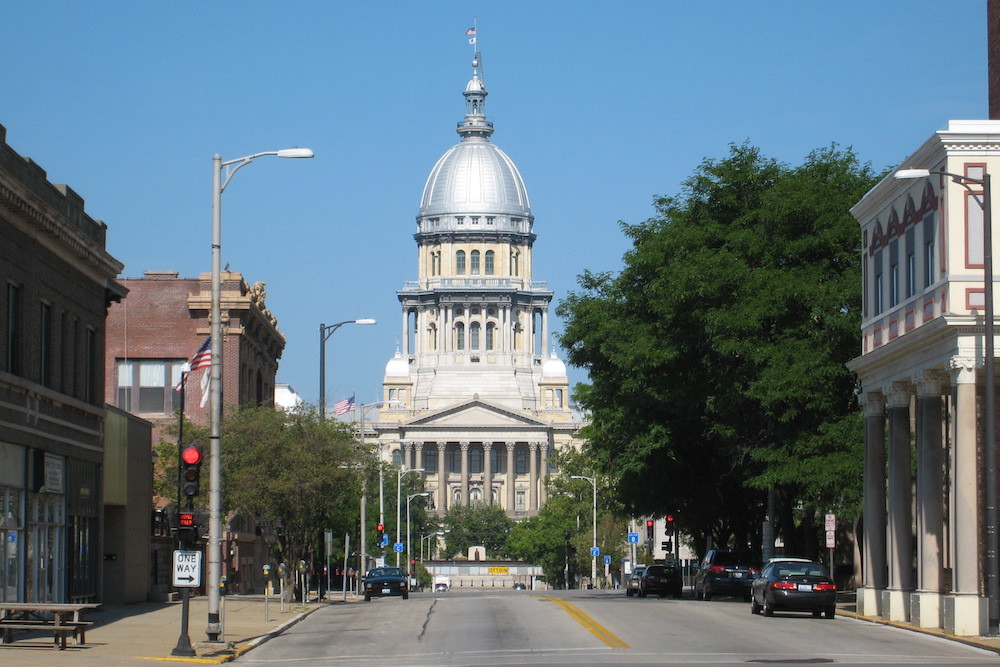 Springfield | By Éovart Caçeir at English Wikipedia, CC BY-SA 3.0, https://commons.wikimedia.org/w/index.php?curid=10535377
With nearly three times the number of signatures needed to get on the ballot in hand, Rep. Jeanne Ives (R-Wheaton) has announced she will file to run against Gov. Bruce Rauner in the 2018 Republican primary.
"With nearly 13,000 (signatures) in hand, we will file with the maximum number of signatures allowed," Ives said in a press release. She amassed the signatures in just over three weeks, the release said.
She needed 5,000 signatures to file, according to the release.

Illinois Rep. Jeanne Ives (R-Wheaton)
Over the past several months, Ives has been a persistent critic of Rauner, blasting him for signing abortion coverage bill HB 40 into law after he campaigned in 2014 on the promise that he would have "no social agenda" if elected.
"I am enormously grateful to the hundreds of people who circulated petitions," Ives said in the release. "They worked very hard to turn these petitions around in an unusually short time-frame. Illinois has so much going for it, not the least of which are the decent, industrious people trying to build their lives here. We are primarily held back by a corrupt and mismanaged government.
"From Lake County to Effingham County, voters are looking for an honest option in the Republican primary, and a real challenge to the political class in government. I am prepared and resolved to stand with the families and businesses this state through thick and thin. Will it be easy? No. Will it be worth it? Absolutely."
The 52-year-old U.S. Military Academy graduate and mother of five has already chosen former Rock Island Rep. Rich Morthland as her running mate, with Chicago GOP Chairman Chris Cleveland serving as chairman of her campaign.
Ives previously vowed that her campaign will be about restoring "common sense" to the cash-strapped state and regaining the trust of frustrated voters.
"There is little trust between most Illinoisans and their government at many levels and for good reasons," she recently told the Prairie State Wire. "Top political leaders have lied to the people about who they are and what they are going to do, and they continue to make promises we cannot keep."