Breen states bill mandating junior high civics education is a 'significant mandate'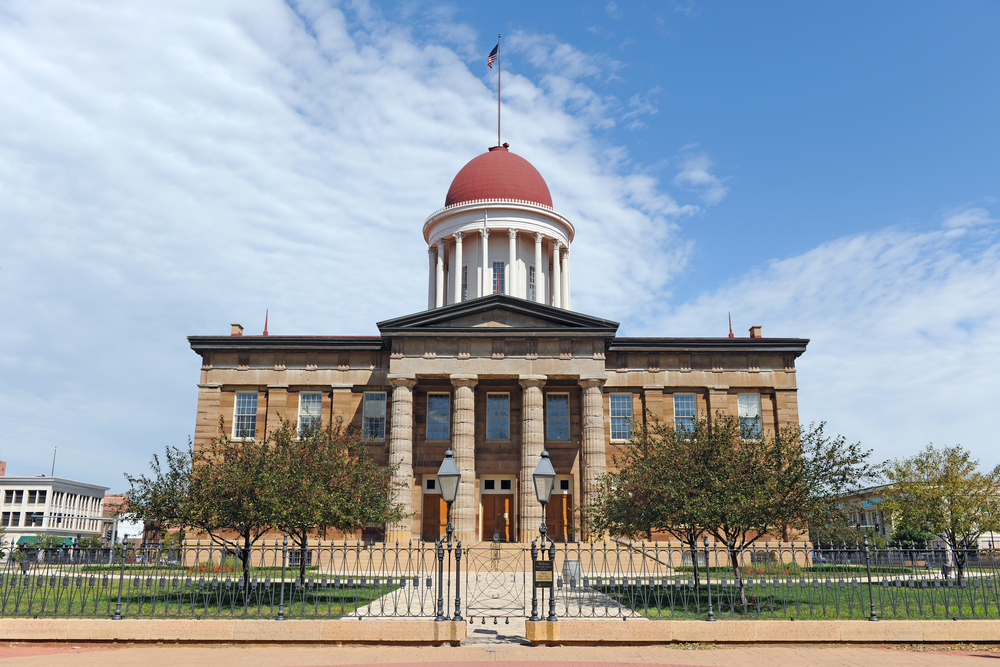 Three GOP legislators are arguing against mandating civics curriculum in junior high school.
Rep. Peter Breen (R-Lombard), Rep. Mike Fortner (R-West Chicago) and Rep. Jeanne Ives (R-Wheaton) strongly opposed HB 1252, sponsored by Rep. Camille Y. Lilly (D-Chicago), which would mandate every public elementary school include civics in its sixth, seventh and eighth grade curriculum, beginning with the 2018-2019 school year.
"There is no dispute that civics education is important, the problem is this is a very significant mandate on every junior high school in the state," Breen said at the Nov. 8 House Veto Session Floor Debate, noting it was specifically not the time for the discussion.
"For that reason this bill is not ready to go and certainly not something we should be considering in this very compressed schedule of a veto session," Breen said.
According to Lilly, if students are educated in civics at a young age, they are more likely to engage in government at all levels. She said floor members themselves are "living examples" of civic education.
"I believe it is the right time to bring civic elementary to our classrooms," Lily said at the debate.
"It may be good idea, but not in this format or the very strong objection from the school districts," Breen countered.
Fortner also felt the bill was premature, citing former legislation HB 4025 that mandated a civics semester in high school.
"The problem that we saw the first time with the high school bill was it left the schools with the question 'what do we have to drop?' because of all the other mandates of math, English, science," Fortner said at the debate, adding the compromise was the civics mandate would be incorporated in the high school's two-year social studies program, but that would not be the case with the proposed legislation.
"That was something the schools could get behind, and it was clear how it was going to be presented to the students within the school day," Fortner said of HB1252 passed in 2015. "This does not provide the necessary guidance for what this will replace."
Like Breen, he suggested a better way to approach it.
"I think we need to do is get together and say what is the right way to fit that in," Fortner said. "Civics education is important, but how does that fit into the school day for the three years identified in this bill? I think this bill is not ready yet, I urge a no vote."
Time became an issue during the debate, when Ives wanted to speak but was not granted the floor, which was unacceptable to Breen, who argued the rules of a standard debate or short debate were not followed. Ives was offered two minutes.
"I heard from the other side that educators should be able to educate, and that is what I believe," Ives said. "So you would have to suspend all belief that all educators aren't doing their job if you vote for this bill."
She cited Illinois learning standards for social science for grades six through eight, noting Lily's recommended addition was not on the list.
"This is duplicative, it is another unfunded mandate and it needs to be shut down," Ives said.
HB 1252 passed 63-49 and will now move onto the senate.
Want to get notified whenever we write about
Illinois House of Representatives
?
Next time we write about Illinois House of Representatives, we'll email you a link to the story. You may edit your settings or unsubscribe at any time.
Sign-up for Alerts
Organizations in this Story
Illinois House of Representatives
More News