Ives demands answers in ongoing sex harassment controversy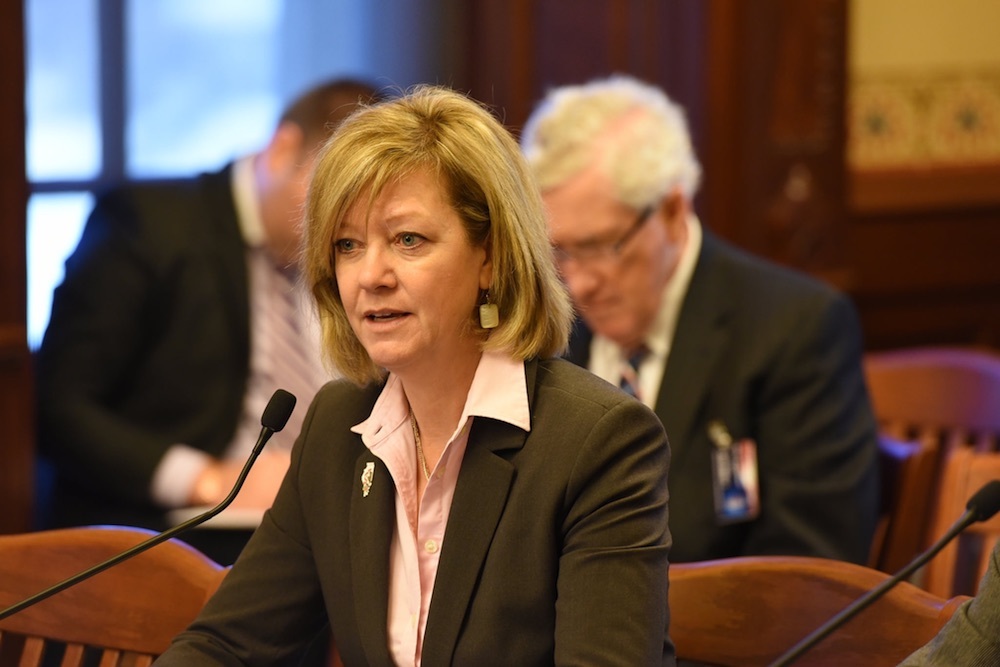 Illinois Representative Jeanne Ives (R-42nd) | jeanneives.org
Rep. Jeanne Ives (R-Wheaton) had some pointed questions for the House during debate on Tuesday.
"We have been told there are 27 complaints over the last three years that have not even been looked at," Ives said regarding the ongoing sexual harassment scandal that has embroiled the Capitol. "If any of those are sexual harassment in nature, will this law allow for those to be acted on?"
Her question was addressed to House Majority Leader Rep. Barbara Currie (D-Chicago) and referenced Senate Bill 402, which mandates annual sexual harassment training for every Springfield lawmaker, state employee and lobbyist. It was introduced by House Speaker Michael Madigan (D-Chicago) after activist Denise Rotheimer accused Sen. Ira Silverstein (D-Chicago) of sexually harassing her a year ago.
"My understanding is that the members of the Legislative Ethics Commission have voted to ask the inspector general to provide exactly the information you are interested in seeing," Currie said.
Ives then turned to specifics of the unaddressed complaints.
"Why is that we cannot find out some generic information about these complaints, such as how many of have been pending for how long, how many are related to legislators who are elected officials and should be held to account by their own voters?" Ives asked.
The 42nd District representative said general information about the complaints should be made available to the legislative body, especially since the complaints have sat untouched for almost three years.
"We have a right to know the seriousness of the complaint, and quite frankly I think we have a right to know who those complaints have been made against," Ives said.
Lastly, Ives demanded to know why it took years to hire a legislative inspector general. Attorney Julie Porter was named to the post on Saturday after it had remained vacant for nearly three years.
"We want to know why it was held vacant," Ives said. "I can tell you from our side of the aisle, a number of members of the commission submitted a number of names over a time frame, and apparently it never really became an item for which you would do a press conference about simply because they never knew there were any complaints filed."
She said her GOP peers are in no way responsible for the lack of leadership.
"There have been 27 complaints filed and nothing done, no sitting legislative inspector general, and we want to know why," Ives asked. "We have done our job over here. We have submitted names, and there would have been more of an impetus to get a resolution had we known there were actual complaints."
Currie countered that GOP lawmakers never submitted names.
"I would encourage you to ask your leader in what role he played in helping us fill the post," Currie said.
Ives was unmoved.
"I think there are a number of unanswered questions, and I think voters should have answers on prior to the next election," Ives said.
Want to get notified whenever we write about
Illinois Representative Jeanne Ives (R-42nd)
?
Next time we write about Illinois Representative Jeanne Ives (R-42nd), we'll email you a link to the story. You may edit your settings or unsubscribe at any time.
Sign-up for Alerts
Organizations in this Story
Illinois Representative Jeanne Ives (R-42nd)
More News