Village of Bloomingdale Committee of the Whole met August 28.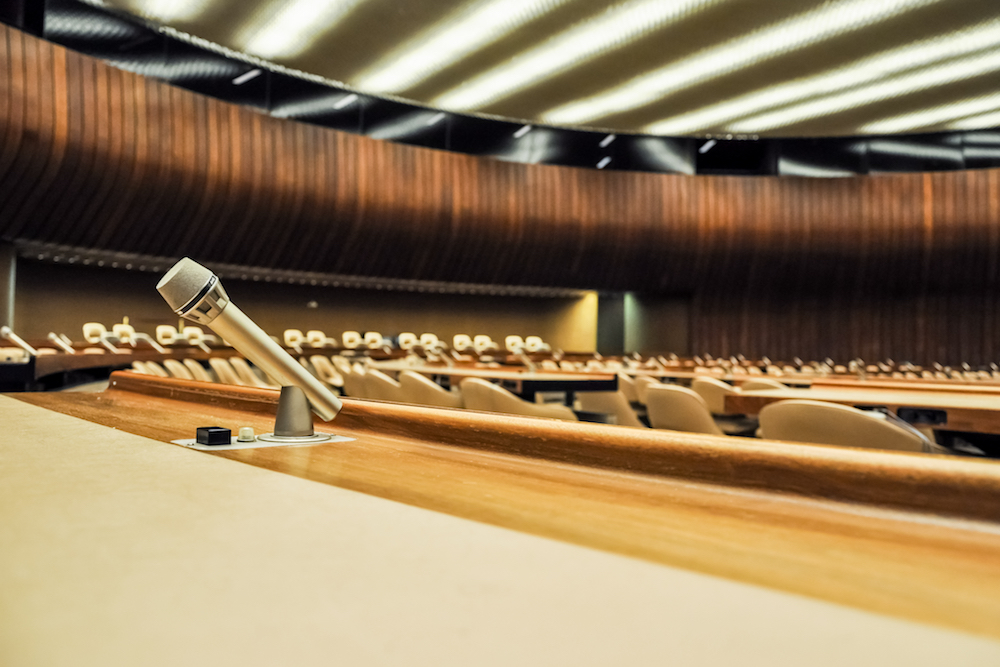 Village of Bloomingdale Committee of the Whole met Aug. 28.
Here is the minutes provided by the Committee:
Call to Order
The Standing Committee of the Whole Meeting of August 28, 2017 was called to order by Village President Coladipietro at 6:03 p.m.
Roll Call
Upon Roll Call by the Village Clerk, those in attendance were:
Present: Mayor Coladipietro, Trustees Bucaro, Bolen, Ackerman, Von Huben, Hovde, and Belmonte
Absent: None
Quorum Present
Open Floor to the Public
Motion by Trustee Von Huben, seconded by Trustee Hovde, to open the floor to the public. All Trustees present voted Aye.
Motion Declared Carried
No One Canne forward.
Motion by Trustee Von Huben, seconded by Trustee Hovde, to close the floor to the public. All Trustees present voted Aye.
Motion Declared Carried
Discussion Items
A) Traffic and Streets
1) Discussion of 2017 Fence Replacement Lake St. (Euclid to Prairie Avenue) Mr. Scalera stated that a resident had concerns with the condition of a privacy fence behind residential homes along Lake Street between Euclid and Prairie Avenue. Public Works personnel investigated and determined that there were a number of areas that did need replacement. Bids were obtained and they came in lower than budgeted. He also commented that the installation of the posts would be changed to avoid rot and would last longer. Since there was no objection, this will be placed on a consent agenda at the next meeting.
2) Discussion of Vehicle #109 Vactor Repairs - Award Recommendation Mr. Monkemeyer stated that this vehicle is used to clean underground structures such as catch basins and a hydro-jetting system to perform maintenance and emergency jet cleaning of the Village's sanitary sewer and storm water collection systems. He noted this vehicle was purchased in 2009 at a cost of $330,000. He commented that many repairs are done in-house, but it was determined that the Vactor truck dealer would need to make the necessary repairs. He requested to waive the bidding, as Standard Equipment is the regional Vactor truck dealer and has maintained this vehicle through warranty work, supplying parts and performing inspections. He noted the cost is $24,725, but with prices going up slightly since the estimate, he requested a 15% increase to negotiate directly with Standard Equipment, and for the Board to approve an amount not to exceed $26,325. Since there were no objections, this will be placed on the consent agenda at the next meeting.
At this time, the Mayor requested that we continue with C. Planning & Zoning on the agenda, Since the applicants from Jimador were present, and then return to B. Finance and Administration. There was no objection.
C. Planning & Zoning
1) Discussion of Special Use — Jimador
Mr. Gascoigne stated that Jimador was requesting karaoke, which is considered live entertainment and falls under a special use. The karaoke would be on Friday and Saturday nights from 8-10 p.m. He stated the applicant would work with other tenants if any problems arose. Since there was no objection, this will be placed on the September 11 Consent Agenda.
2) Discussion of Amendment to Planned Development - Springfield Pointe Mr. Gascoigne stated that this request is to change the front setback at Springfield Pointe from 30 to 25'. The new owner, Mr. Jeff Pelock, was present. The Mayor interjected that Mr. Pelock was a part-owner of this property from the beginning, and bought out his partner. Mr. Pelock noted that prospective buyers were interested in bigger backyards than front yards and therefore requested the 5' reduction.
B. Finance and Administration
1) Discussion of Police Pension Actuarial Report and Required Contribution Mr. Szott stated that each year state statute requires the Village to make an annual contribution to the Police Pension Fund as well as an actuarial report. Historically, he noted the State's actuary calculation is greater than an independent one. The Village utilizes the option to use an independent actuary, which gives the Village some flexibility with the assumptions.
He gave background history on past contributions, and stated this year the Pension Fund performed better than in past years. In total, it was a good year, with $4.3 million in the fund, with $1.5 million from the property tax contribution, and $2.4 million came from the return from the investment portfolio, which was driven by the stock market reaction to the November elections. He commented that the $2.4 million is an 8.5% investment return, which is strong and exceeded the 7.75% target.
He continued that the Village is required to contribute $1.78 million, which is 5% over last year, or $89,000. Last year, the required contribution was $1.69 million, which was a $200,000 payment vs. this year with an $89,000 contribution. This translates into a smaller tax levy. Overall, these are positive results from the performance of the fund.
Mr. Szott noted a goal from the actuary last year was that we were able to reduce the interest rate assumption from the 7.75% to 7.5%, which will be our new target level. He stated the 38year average return for the portfolio is 7.51%, which is spot on from our history, and it makes sense to reduce it, in addition to last 3-5 years with the low interest rate on the fixed income. If we did not reduce interest rate assumption, the contribution would actually decrease from the prior year. Long term, he explained lowering interest rates is easier to obtain and avoids actuarial losses.
He explained another assumption is the mortality table and the life expectancy of the participants of the fund. For the past 2-3 years, there were significant changes to the mortality tables, which translated into significant changes to the required contributions. This year, the mortality table actually reduced the life expectancies.
Mr. Szott stated the actuary was invited this evening, but due to medical reasons was unable to attend. If needed, he can come in the future to go into greater detail or answer questions.
Lastly, discussion ensued regarding the life expectancies, mortality tables, standard tables approved the Society of Actuaries, salary tables, and the cost of living adjustments.
2) Update on DUJISIGA Mr. Scalera stated that this will appear on the consent agenda tonight. It had previously been discussed, and he was to clarify the costs. The first year start-up fee is almost $29,000, and the capital equipment contributions will be spread out through years 3-8. He noted each year will have a slight increase. He confirmed that the personnel will be hired by DuPage County. He noted the oversight committee will have control over and input in the budget, as well as decision in personnel, and capital purchases going forward. Mr. Scalera noted that this will help us improve efficiency throughout the county. Chief Giammarese stated that this was beneficial and recommended entering into this agreement. Mr. Scalera also stated he placed his name to be considered for the oversight committee. Lastly, it was noted this was included in this year's budget and will be a line item in the future.
Information None
Meeting Reminders
Monday, September 11, 2017 - 6:00 p.m. Standing Committee of the Whole Meeting Monday, September 11, 2017 - 7:00 p.m. Village Board Meeting
Administrative Staff Reports
1. Village Administrator, P. Scalera First, he noted that Chief Giammarese will be receiving an award from District 13 tonight, not August 14 as originally stated. He congratulated the Chief.
Mr. Scalera then asked that the Board to share their thoughts regarding the new format for SCOW and Board meetings. He noted this will determine how to move forward.
He continued the discussion at the last SCOW meeting regarding the drones is on the consent agenda tonight and the airport portion was removed from the ordinance. He reiterated that the resolution in support of Stratford Square is non-binding is also on the consent agenda following.
Mr. Scalera commented on the airplane noise and he stated there will be a positive statement forthcoming for the Board to relay to residents. There was discussion noting it seemed the planes were getting lower and louder and explained that the pilot had the discretion to come in at a lower altitude. He noted we will reach out to the Department of Aviation to work with the air traffic controllers to try to encourage the pilot to stay a little higher before their descent. There was discussion on the closing of runways. He also stated that the noise monitor will verify that the planes are louder. The monitor will remain in place at Bloomingdale Township until October.
2. Assistant Administrator, B. E. Weber Ms. Weber stated that a resident from Medinah slipped on the bridge of the bike bath and needed medical attention. She noted that there was a similar problem with the bridge in the past. The Village has since closed the bridge to see what can be done to rectify the problem. Mr. Monkemeyer stated that they would power wash the area, and are looking into signage noting it is "slippery when wet", and perhaps bikes should be walked. They are also looking into strips on pavement and/or coatings. They will review alternatives.
3. Village Attorney, M. Castaldo, Jr. No report.
4. Director of Public Works, J. Monkemeyer Mr. Monkemeyer stated that there are leaks at the A/C unit at Police Department and noted repairs could total $80,000.
5. Human Resources Director, K. Argo Ms. Argo was absent.
6. Finance Director, G. L. Szott Mr. Szott apologized for not having a report to Mr. Scalera's update, noting he was out of the office last week. He stated he was also working on an orderly transition since John Spikes was retiring as of September 15. He noted they were also dealing with audit field work.
7. Chief of Police, F. Giammarese The Board offered congratulations to Chief Giammarese on his award! The Chief noted that they had hired two (2) new police officers. One is from the Chicago Police Department and he will not need to go through the academy. He will begin with field training. The second officer is from the DuPage County Sheriff's office working at the jail. He will attend the academy beginning September 18. He also commented on the meeting with the Mayor and Chief and residents.
8. Economic & Development Coordinator, S. Gascoigne Mr. Gascoigne stated that he is working with 25 West Brew Pub and their application. He is also working with Stratford Square Mall for their plan development and marketing tenants. Part of this entails lifting some requirements to minimize restrictions, such as outdoor seating and live entertainment. The Mayor requested that the Board be updated on these plans.
Comments From The Public (Agenda Tems Only)
Motion by Trustee Bolen, seconded by Trustee Hovde, to open the floor to the public. All Trustees present voted Aye.
Motion Declared Carried
Ms. Mary Ellen Johnson, 107 N. Maple, addressed the Board stating that she did not have the opportunity before, but wanted to say "thank you".
Motion by Trustee Von Huben, seconded by Trustee Hovde, to close the floor to the public. All Trustees present voted Aye.
Motion Declared Carried
Adjournment
Motion by Trustee Hovde, seconded by Trustee Von Huben, to adjourn the Standing Committee of the Whole meeting of August 28, 2017 at 6:55 p.m. All Trustees present voted AYE.
Motion Declared Carried - Meeting Adjourned
http://www.villageofbloomingdale.org/AgendaCenter/ViewFile/Minutes/_08282017-433
Want to get notified whenever we write about
Village of Bloomingdale Board of Trustees
?
Next time we write about Village of Bloomingdale Board of Trustees, we'll email you a link to the story. You may edit your settings or unsubscribe at any time.
Sign-up for Alerts
Organizations in this Story
Village of Bloomingdale Board of Trustees
More News