Glen Ellyn doctor, House hopeful wants to stop bleeding of Illinois' borders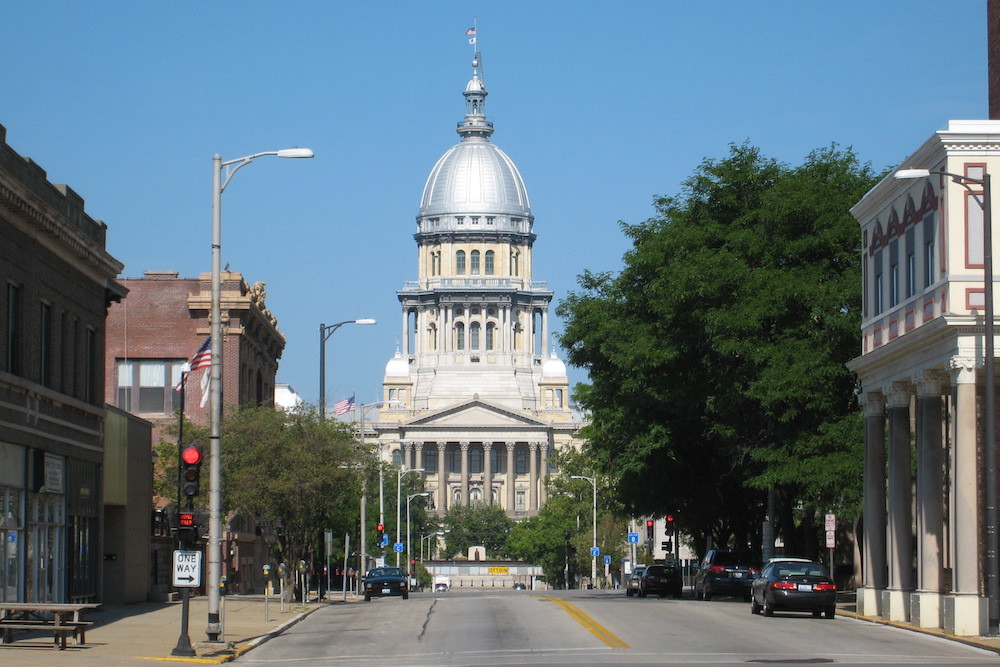 Springfield, Illinois | By Éovart Caçeir at English Wikipedia, CC BY-SA 3.0, https://commons.wikimedia.org/w/index.php?curid=10535377
Dr. Jay Kinzler remembers when Illinois reigned supreme in the Midwest.
"We had the best state in the union when I was growing up," he told the DuPage Policy Journal. "We had the best agriculture, the best schools and housing. And then politicians starting ruining things. Democrats started taking a little bit more and a little bit more from the people."
Dr. Jay Kinzler
With residents now pouring out of Illinois in droves, the 58-year-old physician and U.S. Army Reserves doctor is out to stem the bleeding. A Republican, Kinzler recently announced plans to try to unseat Rep. Deb Conroy (D-Villa Park) in the 46th District in 2018.
Kinzler views the oath he took as a doctor to be fitting for what the people of Illinois need.
"I took an oath to do no harm that I wish more of these politicians would have taken," he said. "It's getting more difficult for people to stay here in Illinois, and I've seen neighbors moving away to other places that later tell me how great things are compared to Illinois. I'm known as a Mr. fix-it, and I want to help get the state back on track."
Kinzler, who lives in Glen Ellyn, said he made up his mind to enter the race after lawmakers voted to override Gov. Bruce Rauner's veto of the new state budget, which instituted a 32 percent tax hike.
"It has no reforms, and once they run out of that money they will be back to raise taxes again," Kinzler said. "Families in our communities are already struggling to make ends meet, (including paying the nation's highest property taxes), and now they have to sacrifice further -- Lombard ($730 more in income taxes for the average taxpayer), Glendale Heights ($502), Glen Ellyn ($1,483), Carol Stream ($705), Bloomingdale ($861), Addison ($569)."
As for Conroy, Kinzler insists he is even more sure about her brand of politics.
"She takes her orders from [House Speaker] Mike Madigan," he said. "And until we oust him and Democrats from power, we won't start to see the kind of change we need."
Kinzler has been the president of the Glen Ellyn Park District Board and serves as medical staff president at Elmhurst Hospital.
"A lot of people in government have never had a job outside of government and don't know much about business," he said. "When you get too many of those kind of people in the same office, you get the mess we have now. Things like sticking to a budget are all about discipline, and you learn running things efficiently brings in more revenue that can be used in the community."
Want to get notified whenever we write about any of these organizations ?
Next time we write about any of these organizations, we'll email you a link to the story. You may edit your settings or unsubscribe at any time.
Sign-up for Alerts
Organizations in this Story
Glen Ellyn Park District • Illinois Representative Deb Conroy (D-46th) • Jay Kinzler for State Representative • U.S. Representative Peter Roskam (IL-6)
More News