City of Aurora Block Grant Working Committee met March 1.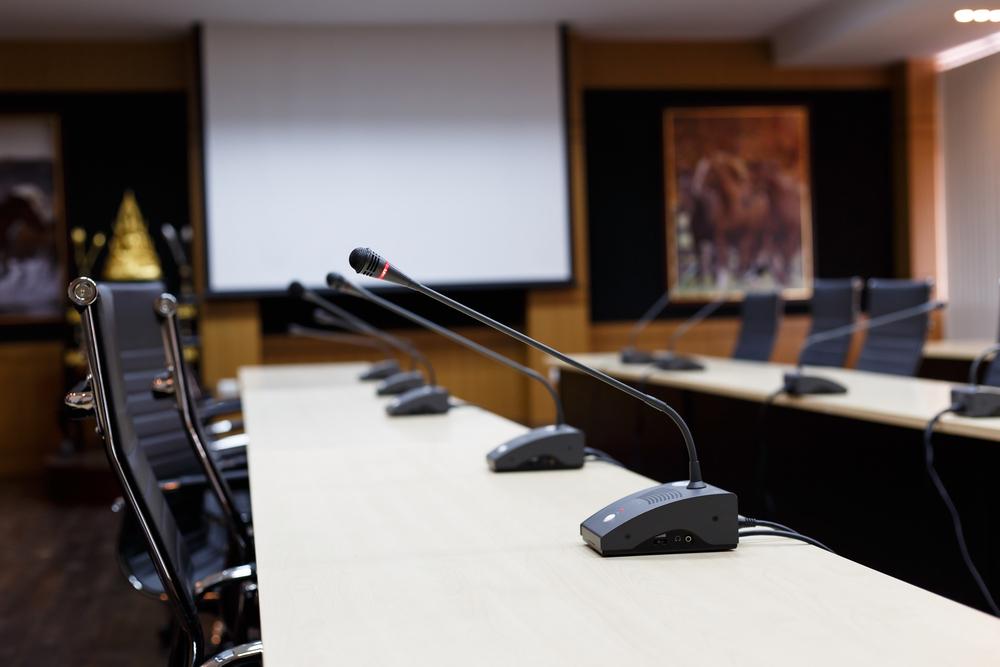 City of Aurora Block Grant Working Committee met March 1.
Here is the minutes provided by the Committee:
I. Roll Call
Members Present: Gerald Lubshina, Marlin Mittag, Ben Maravilla, Veva Walton, Debra Meeks, Helen Ratzlow, Maria Hernandez Via Phone: Warren Barton, Cornelius Mack Members absent: Earle Robertson Staff present: Amy Munro, Justin Root, Daniel Barreiro, Elizabeth Carrizales Others present: Marilyn Weisner, Aurora Interfaith Food Pantry
At 2:09 p.m., Chairman Lubshina announced that Ms. Meeks and Ms. Hernandez are in attendance.
II. Minutes of meetings
A. November 14, 2016 – Special Meeting B. December 7, 2016 – Regular Meeting
Draft minutes of meetings were considered. The minutes were approved as prepared. The motion carried unanimously.
III. Old Business
None to discuss.
IV. New Business
A. Proposed CDBG Annual Action Plan Amendment (2017 - #1)
1. On-Site Parking Lot Vehicular/Pedestrian Safety Improvements Ms. Munro stated that she will give a brief overview of the project and its current status. This proposed amendment relates to the 2105 CDBG Aurora Interfaith Food Pantry On-Site Parking Lot Vehicular/Pedestrian Safety Improvements. She gave a brief statement regarding the sub- recipient agency, the Aurora Area Interfaith Food Pantry.
"In the interest of full disclosure, when the Aurora Interfaith Food Pantry proposed its original CDBG funding request and received approval for the project on April 28, 2015 as well as its subsequent Substantial Amendment approval to clarify its CDBG reallocated funding sources approval on April 12, 2016, Marilyn Weisner was the Food Pantry's Executive Director. At that time, Mrs. Weisner's spouse, Thomas Weisner, was the Mayor of the City of Aurora. As of November 1, 2016, Thomas Weisner is no longer Aurora's Mayor. Mrs. Weisner is still the Food Pantry's Executive Director."
Ms. Munro acknowledged Marilyn Weisner's presence. She stated that Mrs. Weisner will address any questions the Committee may have.
Ms. Munro briefly explained the City's CDBG Citizen Participation process and the various criteria for minor and substantial amendments. She stated that for the Committee's review today is a minor amendment. The proposed amendment is due to a change in the scope of the project as was originally presented. Ms. Munro provided the Committee with copies of the site plan/project synopsis details for their review. She stated that under the original proposal, funds were proposed to assist towards Phase 1 of a two-phased project. Phase 1 consisted of on-site parking lot vehicular and pedestrian safety improvement project; Phase 2 included the acquisition of 1128 Jericho Road in its entirety to expand the parking area. Since the original approval of the project, the project has been consolidated from two phases into one single project, with the acquisition of only a portion of 1128 Jericho Road now included in the project. She stated that although the scope of work has been amended, the City's CDBG funded amount will remain at $150,000 and allocated towards the project's construction costs as was originally requested. Ms. Munro and the Committee reviewed the synopsis of the parking issues that Mrs. Weisner submitted back in 2015 when the application was submitted. Discussion took place.
A motion to accept the recommendation for approval of the amendment to the Food Pantry's Parking Lot Vehicular/Pedestrian Safety Improvement CDBG project was made by Mr. Maravilla and seconded by Ms. Meeks.
The motion was approved unanimously.
V. Other Matters
VI. Upcoming meetings
A. Wednesday, April 5, 2017, 2:00 p.m. – Block Grant Working Committee Regular Meeting B. Saturday, April 29, 2017, 11:00 a.m. – 2:00 p.m. - 2017 Homeownership and Community
Expo. Mr. Root announced that the Expo will be held at the FVPD Prisco Center in the gymnasium.
VII. Adjournment
A motion to adjourn the meeting at 2:54 p.m. was made by Ms. Meeks and seconded by Ms. Walton. The motion was approved unanimously.
https://pipeline.locallabs.com/data-entry/sub_types/b3b2ef41/forms/new?lead_id=614079
Want to get notified whenever we write about
City of Aurora Block Grant Working Committee
?
Next time we write about City of Aurora Block Grant Working Committee, we'll email you a link to the story. You may edit your settings or unsubscribe at any time.
Sign-up for Alerts
Organizations in this Story
City of Aurora Block Grant Working Committee
More News