Village of Roselle Committee of the Whole will meet June 12.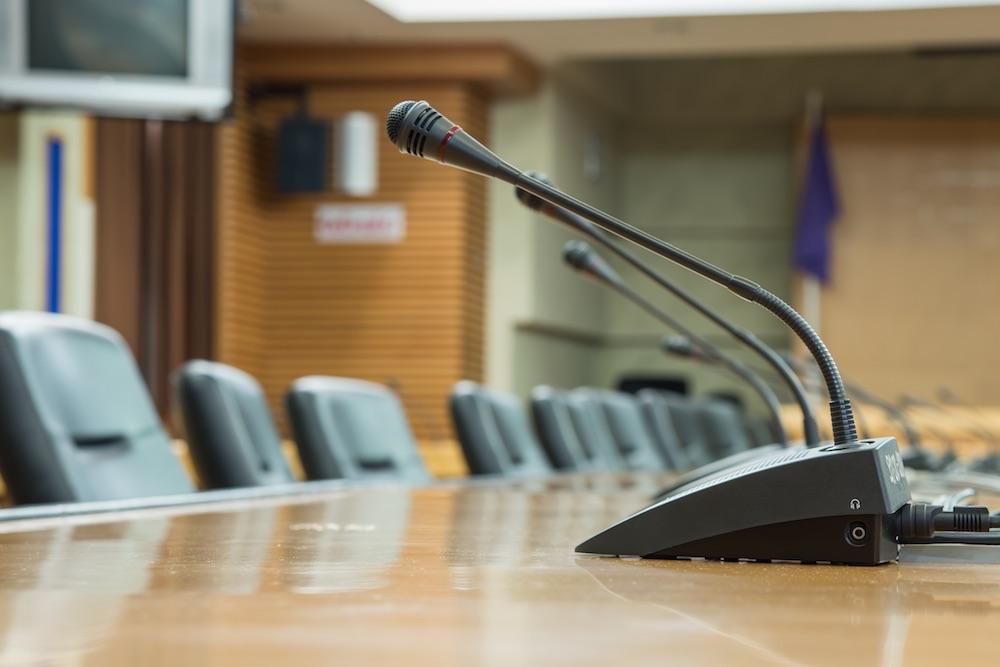 Village of Roselle Committee of the Whole will meet July 12.
Here is the agenda provided by the Committee:
Present: Mayor Maglio, Trustees Domke, Pileski, Pransky and Trejo. Absent: Trustees Berkshire and Devitt
Others Present: Jeff O'Dell, Jason Bielawski, Jim Knippen, Steve Herron, Roman Tarchala, Dan Anderson, Pat Watkins, Tom Dahl, Victor Ramirez, and Karen Schulz.
2. Approve Prepared Agenda
Motion by Trustee Trejo, second by Trustee Domke, to Approve the Agenda as Presented. Upon voice vote: Motion Carried.
3. Citizen Comments/Questions – None
4. 105 Forest – Land Division Other Than A Subdivision And For Conveyance Of Land To Adjoining Parcel – Pat Watkins
Staff is looking for direction and approval for the land division and conveyance of land for 105 Forest Avenue. The petitioner is requesting to divide the property to two Single Family Residential Lots, and convey land to an adjoining parcel.
Staff was directed to move forward with the proposed land division.
5. Shared Parking Agreement – 801 Nerge Road/Cross Creek Commons – Pat Watkins
CR9 Inc., represented by Manny Rafidia, the owner of both 801 Nerge Road (former bank with drive-through) and Cross Creek Shopping Center, has requested that the Village of Roselle approve a Shared Parking Agreement for 801 Nerge Road and Cross Creek Center. Mr. Rafidia is converting the former bank building to a 4,500 square foot retail structure. The redeveloped site plan shows that the parking will be deficient by 5 spaces. The Planning and Zoning Commission reviewed the proposed shared parking agreement at their June 6, 2017 meeting and recommended approval by a 6-0 vote. The following reasons for this position recommendation included:
• Preserve and add green space to the out lot (versus requiring 5 spaces more on the out lot)
• Cross Creek Commons has an excess of spaces that are underutilized;
• The redevelopment of the outlet will probably not trigger a parking use greater than the 18 spaces proposed for onsite parking.
A draft of the Shared Parking Agreement identifies 5 spaces specifically dedicated to the out lot across from the Cross Creek Commons Center.
There was a concern from the Board about fewer parking spaces being available due to the seasonal sales held by the Ace Hardware. There is still adequate spaces available even with the seasonal sales.
Staff was directed to move forward with the request for a Shared Parking Agreement.
6. Devlin Digester Covers And Botterman Fog Removal System Projects Intent To Award – Victor Ramirez
On June 1, 2017, the Village opened bids for the Devlin Digester Covers and Botterman FOG Removal System Projects. Bids were received from four contractors. The bid documents were structured to allow flexibility in decision making based on the prices received for certain items and the base bid amounts received in relation to available funds in the IEPA Loan application.
There is a base bid for:
• Botterman FOG Removal System
• Devlin Digester Covers There is also alternate bid pricing for both projects as follows:
Botterman: The base bid provided for replacing all four pumps. Alternates #1, 2, and 3 provided deducts to only replace 3 pumps, 2 pumps, and 1 pump respectively. Alternate #4 provided a price to just replace the impellers only and not replace the pumps. Due to the age and configuration of the electrical system and duct banks and the construction disturbing the same area, there was an alternate to add a price to replace this system since everything will be torn up as a result of the base bid work.
Devlin: The base bid digester covers were specified as RPS Digester Covers. There was an alternate to provide Ultraflote Digester Covers which are less expensive but still would meet the needs of the Village.
Staff and Consulting Engineer, Trotter and Associates (TAI) have reviewed the bids including the alternates and recommended the following:
Botterman:
• Reject the three deductive alternates as the deduction pricing does not adequately compensate for replacing all four pumps. Replacing the pumps is more cost effective given the prices received and due to their age and the project scope it is more cost effective to perform the replacement as part of the project now as part of the base bid.
• Accept the additive alternate and have the electrical work and duct bank replaced with the project since the area will be disturbed anyway. If this work was deferred until the future it would be very expensive to work around all of the existing piping and there is still a chance of intermittent failure which would become an emergency response to repair.
Devlin:
• Accept the deductive alternate of $176,150 and go with the Ultraflote Digester Covers as the cost to go with the base bid specified RPS covers is not warranted.
Normally, the action taken after a bid opening is to bring the bids forward to the Village Board for approval. In the case of a project that will utilize the low interest IEPA loan for funding, which this is, there are a few more steps required. The first step is to approve the Letter of Intent to Award to the contractor. This will be signed and sent to the contractor and also sent to the IEPA. The IEPA will now have this on file, and it confirms the Village's commitment to the project. The IEPA will then process the loan and the Village will, at a future Board meeting, authorize execution of the loan documents, and then actually award the contract to IHC Construction
Staff was directed to move forward with the Intent to Award letter with IHC Construction.
7. Construction Engineering Services For The Botterman Fog Removal System And Devlin Digester Covers Projects. – Victor Ramirez
Staff recommends approval of the proposed Work Order for construction engineering services for the Botterman FOG Removal System and Devlin Digester Cover Projects (Agenda Item 6 above) between the Village of Roselle and Trotter and Associates Inc.
Staff directed to move forward with proposed Work Order.
8. Rodenburg Road – Phase I Engineering – Greg Gruen
Rodenburg Road is a primary north-south roadway that connects Central Avenue in Roselle to Irving Park Road in Schaumburg. The pavement surface is in poor condition and will warrant either a pavement overlay or possibly a reconstruction in some sections. This project appears in the Village's Five-Year Capital Improvement Plan and is scheduled for a FY2018 construction. At this point, I would project a FY2019 timeline for construction.
The goal of Village staff is to secure Surface Transportation Program (STP) funding for this project through the DuPage Mayors and Managers Conference (DMMC). The Village has been successful securing STP funding in the past for improvements to Maple Avenue and Rodenburg Road south of Central Avenue. The first step in obtaining STP funding is to have the segment of roadway classified as a Federal Aid Urban (FAU) route. On February 6, 2016, the Village Board passed a resolution to submit the application to reclassify Rodenburg Road as an FAU route. In this particular case, the request for classification had to be made concurrently with the Village of Schaumburg since this stretch of roadway traverses both villages. The reclassification to an FAU route was approved by both governing Mayor's councils (DMMC and the Northwest Municipal Council) and is at the Illinois Department of Transportation for final processing.
The next step in the project is to complete a Phase I Engineering study to assess and analyze the condition of the road base, bike path needs, cross section elements (curb and gutter, road width), train horn quiet zone impact, environmental impacts, and railroad crossing requirements.
The project is anticipated to be a joint application and bid with the Village of Schaumburg acting as the lead agency. At this point, the Village of Schaumburg has proposed performing a joint Phase I Engineering study and splitting the cost on a 50/50 basis
Staff was directed to move forward with Phase I Engineering as presented.
9. Cook County Minimum Wage And Sick Leave Ordinances – Jeff O'Dell
There is a recommendation to create an Ordinance rejecting application and enforcement of Cook County's minimum wage and earned sick leave Ordinances.
Approximately 15% of the Village's total population resides in Cook County while approximately 13% of all Roselle business licenses come from Cook County businesses. Therefore, when these two Cook County ordinances become effective, a portion of Roselle businesses will be subject to these new regulations. There is overwhelming opposition by business owners who believe these increased wages and benefits will compromise their ability to remain competitive. For those Roselle businesses located in Cook County, they will be on an island as the surrounding communities have already opted-out and those businesses in the DuPage County portion of Roselle are not subject to these same requirements.
Staff was directed to proceed with an Ordinance for the June 26 Village Board meeting.
10. Executive Session
Motion by Trustee Trejo, second by Trustee Domke, to go into an Executive Session at 8:00 p.m. pursuant to the requirements of the Illinois Open Meetings Act under Exemptions 5 ILCS 120/2 (c) to discuss Executive Session Minutes, Real Property, Risk Management, Litigation, and Collective Bargaining and Personnel. Roll Call:
AYES: Trejo, Domke, Pileski, Pransky NAYS: None ABSENT: Berkshire, Devitt Motion Carried.
Adjourn Executive Session
Motion by Trustee Domke, second by Trustee Trejo, to Adjourn the Executive Session at 8:35 p.m. Upon Voice Vote: Motion Carried.
11. Citizen Comments/Questions – None
12. Other Business – None
13. Motion To Adjourn Committee Of The Whole Meeting.
Motion by Trustee Trejo, second by Trustee Domke to Adjourn Committee of the Whole at 8:37 p.m. Upon Voice Vote: Motion Carried.
http://www.roselle.il.us/ArchiveCenter/ViewFile/Item/1862
Want to get notified whenever we write about
Village of Roselle
?
Next time we write about Village of Roselle, we'll email you a link to the story. You may edit your settings or unsubscribe at any time.
Sign-up for Alerts
Organizations in this Story
More News