Village of Lisle Board of Trustees met March 6.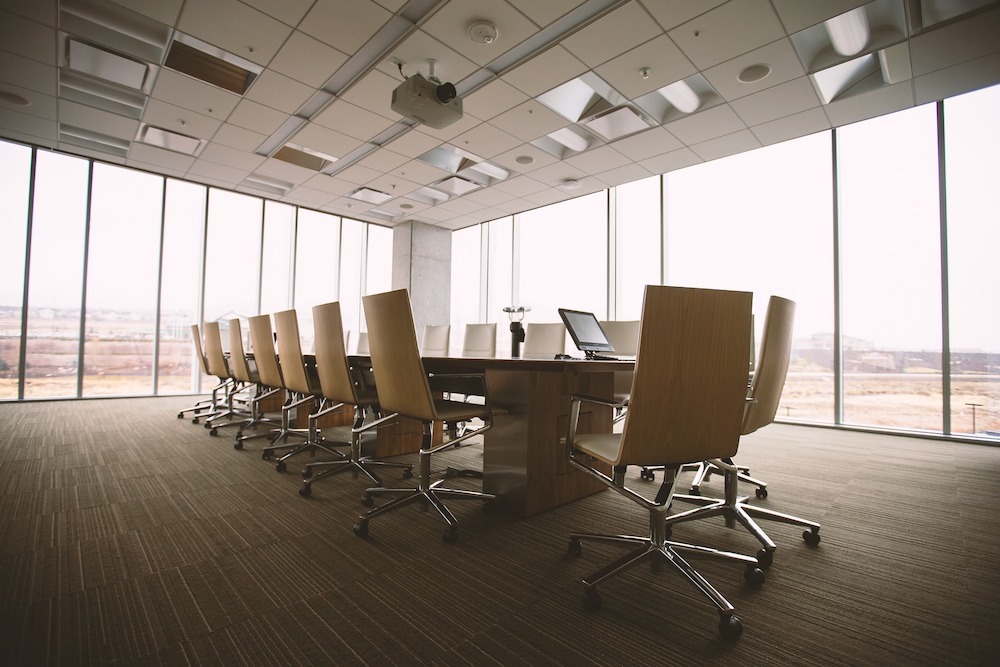 Village of Lisle Board of Trustees met March 6.
Here is the agenda as provided by the Board:
I. REGULAR MEETING OPENING
A. Call to Order
B. Roll Call of Attendance
C. Pledge of Allegiance
II. VILLAGE CLERK SEEDEN
A. Welcome Statement
Visitors are most welcome to all meetings of the Village Board. Persons wishing to discuss an item that is on the agenda may address the Board at the time that the item is being discussed; please raise your hand when the item is announced and wait to be recognized by the Mayor. It is requested that, if possible, one spokesperson for a group be appointed to present the views of the entire group. Anyone wishing to discuss a topic that is not on the preprinted agenda may address the Village Board during the Open Forum "QUESTIONS AND/OR STATEMENTS FROM THE PUBLIC" segment. Speakers who are recognized are requested to step to the podium and state their name and the group they are representing prior to addressing the Village Board. There will be a 5-minute time limit per speaker.
B. Agenda and Non-Agenda Speaker Summary
C. Meeting Minutes Approval
1. Village Board Workshop Session of February 13, 2017
2. Village Board Regular Meeting of February 20, 2017
D. Raffles
E. Meeting Announcements
Unless otherwise noted, meetings are 7:00 p.m. start and located at Village Hall.
Coffee with the Mayor March 7, 2017, 9 – 10 AM
Workshop Session March 13, 2017
Planning & Zoning Commission March 15, 2017
Sustainable Saturday at Benedictine University March 18, 2017, 9 AM – 12 PM
Village Board Meeting March 20, 2017
III. MAYOR BRODA
A. Presentations/Proclamations
B. Omnibus Vote Agenda
1. Village of Lisle Voucher List of March 6, 2017 Approval
2. Elected Official Travel Expense
3. Financial Position Report as of December 31, 2016
4. Financial Position Report as of January 31, 2017
5. "An Ordinance Authorizing the Disposition of Personal Property Owned by the Village of Lisle"
6. "An Ordinance Authorizing Abating the Taxes Heretofore Levied for the Year 2016 to Pay the Principal and Interest on $3,700,000 General Obligation Refunding Bonds (Alternate Revenue Source), Series 2016 of the Village of Lisle, DuPage County, Illinois"
7. "An Ordinance Granting a Waiver from the Village Code Open Burning Prohibition for V3 Companies on Behalf of K. Hovnanian Homes and the Lisle Park District to Conduct Controlled Burns of Certain Park District Property"
8. "A Resolution Authorizing a Contract for the Rehabilitation of the Western Avenue Water Tank from Jetco, Ltd. Of Lake Zurich, Illinois"
9. Special Event Permit, Cruise Nights, May 27, June 24, July 29, and August 26, 2017, from 5:00 p.m. to 9:00 p.m., Main Street
10. "A Resolution Granting a Preliminary Final Plat of Subdivision for the Old Tavern Road Resubdivision (Lots 27 and 28 Old Tavern Road)"
11. "A Resolution Authorizing the Execution of a Document Styled 'Plat of Easement Vacation' (Lots 27 and 28 Old Tavern Road)"
C. Final Action
1. Ordinance Amending Title 7, Chapter 8 of the Village Code Regarding Train Station Concessions Licenses
2. Ordinance Approving a Final Planned Unit Development Plat and Final Plat of Subdivision (Ashton Place Subdivision)
3. Resolution Approving an Annexation Agreement by and Between Village of Lisle and Science of Spirituality (Science of Spirituality)
4. Ordinance Annexing Certain Territory Contiguous to the Village of Lisle (Science of Spirituality)
5. Ordinance Approving a Map Amendment, a Special Use Permit for a Planned Unit Development with Related Departures from Standards, Preliminary PUD Plat and Preliminary Plat of Subdivision (Science of Spirituality)
D. Public Hearing
1. 2017/2018 Annual Budget
E. Presentation
1. 1027 Ogden Avenue, Gregory Pec – Building Code Variation for Commercial Basement Ceiling Height
2. 4747 & 4750 Fender Road, Charles Avenue LLC – Rezoning, Variations and Preliminary Plat of Subdivision for a Nine (9)-Unit Townhome Project
IV. OPEN FORUM – QUESTIONS AND / OR STATEMENTS FROM THE PUBLIC REGARDING NON-AGENDA ITEMS – (5-MINUTE TIME LIMIT PER SPEAKER)
V. VILLAGE STAFF
A. Sustainable Saturday, Informational
VI. VILLAGE ATTORNEY
VII. TRUSTEES
A. Trustee Boyle
B. Trustee Carballo
C. Trustee Cawiezel
D. Trustee Hettich
E. Trustee Mandel
F. Trustee McGovern
VIII. EXECUTIVE SESSION
A. Setting the price for sale or lease of real property owned by the public body.
IX. RECONVENE OPEN SESSION
X. POSSIBLE ACTION ON EXECUTIVE SESSION AGENDA ITEMS
Want to get notified whenever we write about any of these organizations ?
Next time we write about any of these organizations, we'll email you a link to the story. You may edit your settings or unsubscribe at any time.
Sign-up for Alerts
Organizations in this Story
925 Burlington Ave
Lisle, IL - 60532
925 Burlington Ave
Lisle, IL - 60532
More News