DuPage County Municipal/County Intergovernmental Committee sets legislative priorities for 2017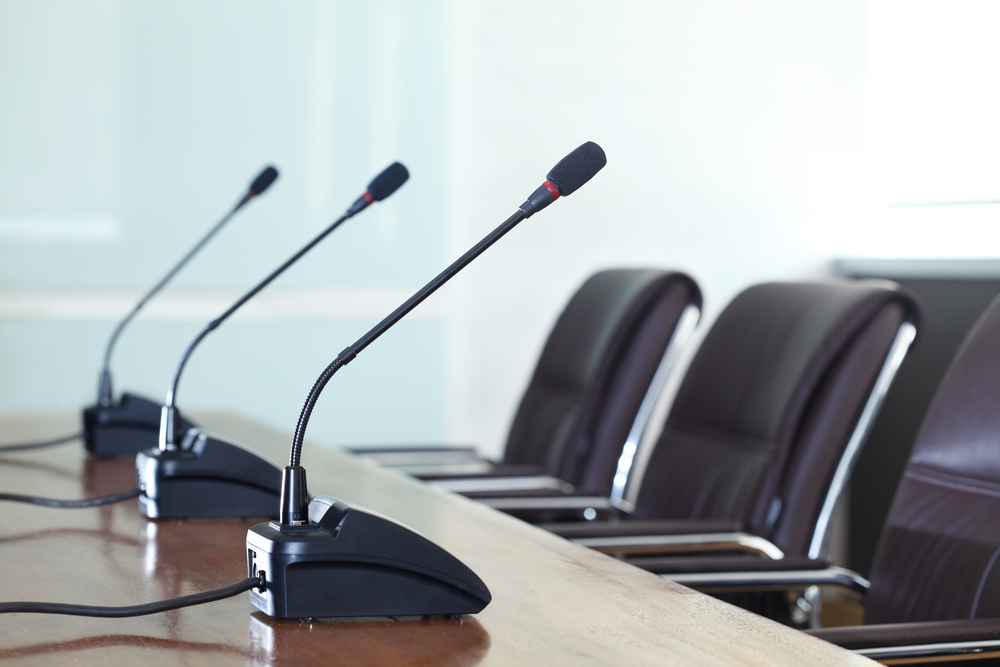 DuPage County Municipal/County Intergovernmental Committee met Wednesday, Feb. 1.
Here are the minutes as provided by DuPage County:
MINUTES
Municipal/County Intergovernmental Committee
Wednesday, February 1, 2017 - 6:00 PM
DuPage Mayors & Managers Conference Office
1220 Oak Brook Road
Oak Brook, IL 60523
WELCOME, INTRODUCTIONS, AND PLEDGE OF ALLEGIANCE
Co-Chairman Noonan called the meeting to order at 6:05 p.m. Member Noonan asked
Mayor Veenstra to lead the Pledge of Allegiance. Introductions were made.
Those in attendance included:
Committee Members:
Mayor Rodney Craig Hanover Park
(Co-Chairman)
Mayor Joe Broda Lisle
Mayor Dave Brummel Warrenville
Mayor Steve Chirico Naperville
President Erik Spande Winfield
Mayor Rich Veenstra Addison
CB Member Sean Noonan District #2
(Co-Chairman)
CB Member Liz Chaplin District #2
CB Member John Curran District #3
CB Member Tim Elliott District #4
CB Member Jim Healy District #5
CB Member Bob Larsen District #6
Staff Members:
Kate Buggy DMMC
Suzette Quintell DMMC
Sheryl Markay DuPage County Board Office
Evan Shields DuPage County Board Office
Shefali Trivedi DuPage County/Giving DuPage
Members of the Public:
Arlene Kendorski Downers Grove
PUBLIC COMMENT
There was no public comment.
MINUTES OF PREVIOUS MEETING
Member Noonan made a motion to approve the minutes from the December 8, 2016 meeting, seconded by Member Healy. All Ayes, motion carried.
DISCUSSION OF DMMC & DUPAGE COUNTY 2017 LEGISLATIVE PROGRAMS
Kate Buggy of DMMC provided an overview of the conference's 2017 legislative priorities including four main priorities; Ensuring Sustainable Municipal Budgets, Preserving Municipal/County Intergovernmental Advisory Committee; Retirement Benefits for Police and Firefighters, Empowering Local Taxpayers regardless of Population, and Making Local Businesses More Competitive. A discussion followed regarding the Local Government Distributive Fund (LGDF), its allocation, and need to preserve current funding levels.
Member Curran detailed DuPage County's eleven primary legislative priorities for the 2017 Legislative Session including; Reduce the Size, Scope & Cost of Local Government through consolidation initiatives, Preserve LGDF, Sustain the County's Nursing Home's Enhanced Medicaid Rate, Extend the sunset date of the 9-1-1 statewide surcharge that supports emergency response systems, Support Economic Development through the reform and extension of the EDGE tax credit, Combat Heroin Addiction, Expand Opportunities for Electronic Recycling, Oppose Judicial/Courts unfunded mandates, Create an Equitable process for the location of small wireless devices on local government infrastructure, Support Adequate Reimbursement of Probation Costs, and Support a Capital Funding Program. Several questions were raised and a brief discussion ensued.
COUNTY UPDATE
A. Coal Tar – Member Chaplin presented information to the group regarding the environmental dangers to our water supply from the use of coal tar products. In 2012, DuPage County was the first to sign the DuPage River Salt Creek Workgroup's Memorandum of Understanding (MOU) to voluntarily agree to exclude the purchase and use of coal tar based sealants. To date, eight municipalities, three sanitary districts and the DuPage Forest Preserve have signed the MOU. Member Chaplin stated that DuPage County is often a model for the rest of the state and urged the other municipal members to sign on to the MOU. A brief discussion followed and DMMC staff will communicate to its full membership the information provided by Member Chaplin.
B. County Update – Member Larsen introduced Shefali Trivedi, Executive Director of Giving DuPage, to provide a brief overview of the program. The mission of Giving DuPage is to promote giving and volunteering in DuPage County. A public-private partnership supported by the county, Giving DuPage links volunteers and donors with 350 local non-profit organizations. Services include the maintenance of an Volunteer Opportunity Portal, annual 5K Run (DuPage Human Race), Giving Guide, and NonProfit Workshops, For 2017, in celebration of its 15th year, Giving DuPage will be launching a new initiative, "Do Good DuPage," that will ask county residents to perform 150,000 good deeds.
Member Noonan provided an update on county issues including the merger of the Election Commission with the County Clerk's Office, Choose DuPage activities, and a county budget update. He also provided on behalf Member Puchalski an update on Transportation projects in the county including the Elgin-O'Hare Western Access project, bike/ped planning, O'Hare noise, and progress on the RTA Grant/Last Mile initiative.
MUNICIPAL UPDATE
Several municipal members provided a brief update on activities in their communities including; Addison- construction of the Addison Consolidated Dispatch Center (ACDC), and development of a partnership with the College of DuPage to match first generation immigrants with workforce skills; Naperville – redevelopment projects and a status update on the proposed annexation lawsuit; Warrenville – further development at Cantera and the location of the new Amazon facility in Aurora that will greatly benefit surrounding communities; Hanover Park – focus on batting the heroin epidemic.
OLD BUSINESS
There was no old business to come before the committee.
NEW BUSINESS
Sheryl Markay announced that the next DuPage Coalition Against Heroin meeting is scheduled for Tuesday, February 14th at noon at the county administration building in Wheaton.
NEXT MEETING DATE
Members agreed to tentatively schedule the next Intergovernmental Committee meeting for May 10th at 6 p.m. at DMMC.
ADJOURN
With no further business remaining before the committee, Member Noonan moved to adjourn the meeting at 7:25 p.m., seconded by Member Craig. All Ayes motion carried.
Want to get notified whenever we write about
Dupage County Municipal/County Intergovernmental Committee
?
Next time we write about Dupage County Municipal/County Intergovernmental Committee, we'll email you a link to the story. You may edit your settings or unsubscribe at any time.
Sign-up for Alerts
Organizations in this Story
Dupage County Municipal/County Intergovernmental Committee
More News