Winnetka Village Council reviews resolution setting salaries for managers, department heads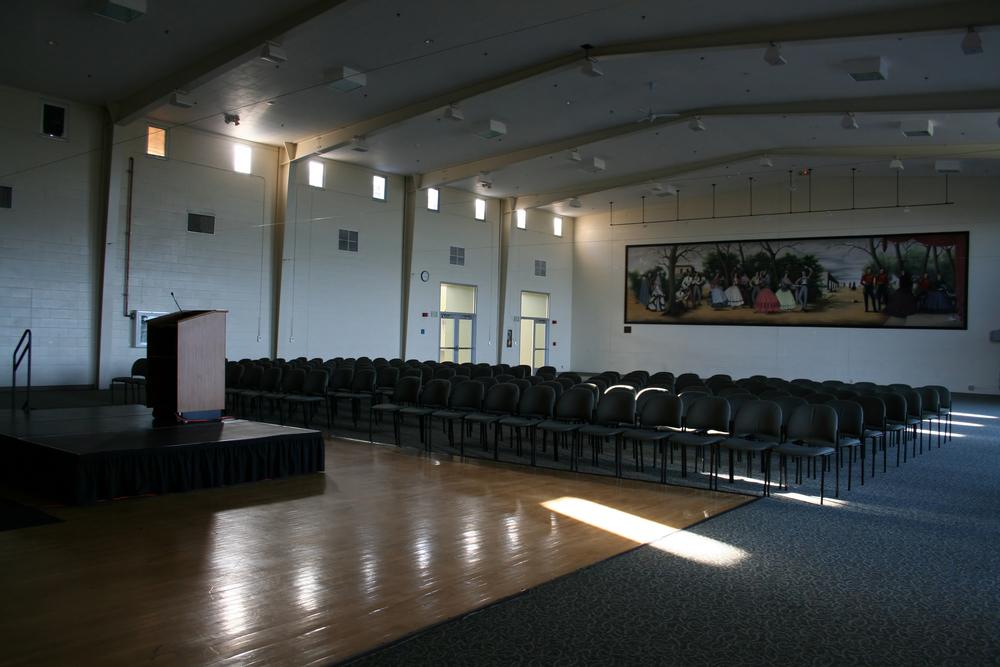 Winnetka Village Council met at 7 p.m. Tuesday, Dec. 20.
Here is the agenda as provided by Winnetka:
Winnetka Village Council
REGULAR MEETING
Village Hall
510 Green Bay Road
Tuesday, December 20, 2106
7:00 p.m.
AGENDA
1) Call to Order
2) Pledge of Allegiance
3) Quorum
a) January 3, 2017 Regular Meeting
b) January 10, 2017 Study Session
c) January 17, 2017 Regular Meeting
4) Approval of Agenda
5) Consent Agenda
a) Approval of Village Council Minutes
i) December 6, 2016 Regular Meeting.3
b) Approval of Warrant List.7
c) Resolution No. R-63-2016: GIS Service Provider Agreement (Adoption).8
d) Resolution No. R-64-2016: Security for Construction on State Highways (Adoption).17
e) Resolution No. R-65-2016: Approving Additional Funding Authorizations and Change Order with B-Max Inc. for Electric Distribution System Work (Adoption).22
f) Resolution No. R-66-2016: Approving a Change Order to the Agreement with Burns & McDonnell Engineering Company for the Development of a Water Main Replacement Plan (Adoption).25
g) Resolutions No. R-67-2016 and No. R-68-2016: Establishing Department Head & Manager Salaries (Adoption).28
h) Resolution No. R-69-2016: Data Line Upgrades (Adoption).34
6) Stormwater Report: None.
7) Ordinances and Resolutions
a) Resolution No. R-70-2016: Approving a Work Program for Downtown Master Plan Implementation (Adoption).49
Emails regarding any agenda item are welcomed. Please email contactcouncil@winnetka.org, and your email will be relayed to the Council members. Emails for the Tuesday Council meeting must be received by Monday at 4 p.m. Any email may be subject to disclosure under the Freedom of Information Act.
Agenda Packet P. 1
NOTICE
All agenda materials are available at villageofwinnetka.org (Government > Council Information > Agenda Packets & Minutes); the Reference Desk at the Winnetka Library; or in the Manager's Office at Village Hall
(2nd floor).
Broadcasts of the Village Council meetings are televised on Channel 10 and AT&T Uverse Channel 99 every night at 7 PM. Webcasts of the meeting may also be viewed on the Internet via a link on the Village's web site: http://www.villageofwinnetka.org/government/village-videos/.
The Village of Winnetka, in compliance with the Americans with Disabilities Act, requests that all persons with disabilities who require certain accommodations to allow them to observe and/or participate in this meeting or have questions about the accessibility of the meeting or facilities, contact the Village
ADA Coordinator – Megan Pierce, at 510 Green Bay Road, Winnetka, Illinois 60093, 847-716-3543; T.D.D. 847-501-6041.
b) Ordinance No. M-19-2016: 521 Birch Street, Winnetka Park District, Special Use Permit and Variation (Introduction/Adoption).73
c) Ordinance No. M-20-2016: Authorizing the Disposition of Surplus
Personal Property Owned by the Village of Winnetka (Introduction).232
8) Public Comment
9) Old Business: None.
10) New Business: None.
11) Appointments
12) Reports
13) Closed Session
14) Adjournment
Want to get notified whenever we write about
Village of Winnetka
?
Next time we write about Village of Winnetka, we'll email you a link to the story. You may edit your settings or unsubscribe at any time.
Sign-up for Alerts
Organizations in this Story
510 Green Bay Rd
Winnetka, IL - 60093-2552
More News