Smith blasts Bertino-Tarrant on voting record in District 49 state Senate race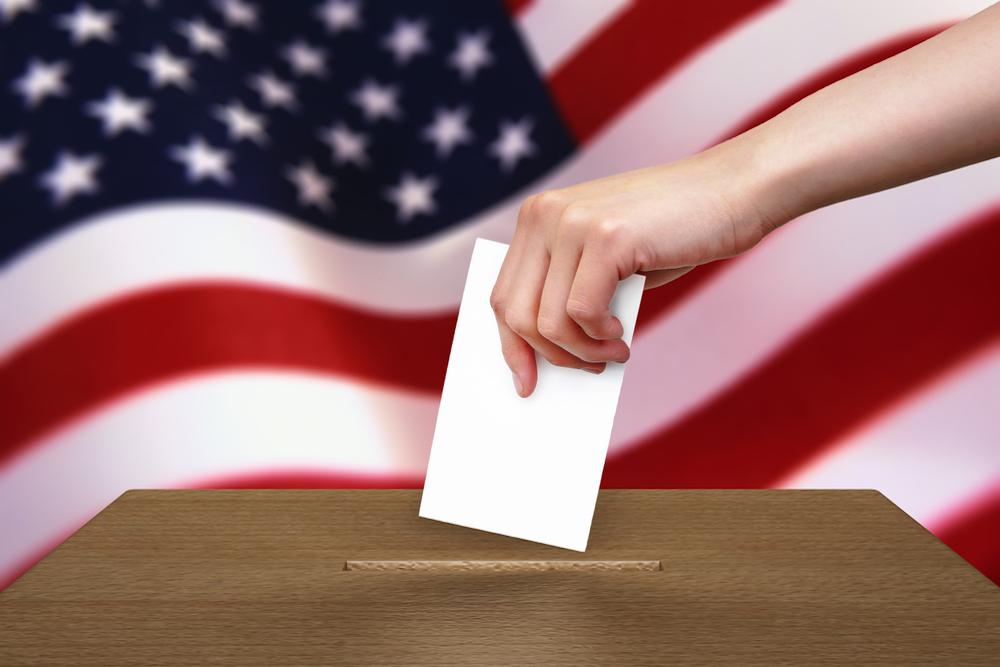 Michelle Smith, the Republican candidate for the District 49 state Senate seat, took to social media recently to expose her opponent's voting record on small-business issues.
"My opponent claims to support small businesses here in Illinois," Smith said. "Well, her voting record shows otherwise. She scores a measly 25 percent, one of the lowest scores among her peers. State Sen. (Jennifer) Bertino-Tarrant (D-Plainfield) is not looking out for small businesses."
Contributed photo
The National Federation of Independent Business (NFIB) boasts 325,000 members nationwide. As the nation's largest small-business association, it provides free online business resources and advocates for the rights of small-business owners.
The Illinois branch of the NFIB documented state legislators' voting records on key small-business issues over the last two years. Bertino-Tarrant voted for all of the bills deemed key issues. The NFIB had supported a "no" vote on nine of the 11 key bills.
One of NFIB's 11 key bills was not called for a vote in the state Senate. It was HJRCA 26, Constitutional Amendment to Raise Taxes. While the bill passed the state House in a 68-47 vote, it did not reach the required 71 votes needed to pass a constitutional amendment and was not sent to the state Senate.
Bertino-Tarrant only supported the NFIB position on HB 3887, the Small Business Regulatory Act, and HB 1285, Unemployment Insurance Reform. Both bills passed the House and Senate.
Bertino-Tarrant voted against the NFIB's interests on eight other bills, including legislation on paid sick leave, two bills on workers' compensation, a minimum-wage hike and disclosure of sales tax information.
Due to Bertino-Tarrant's unfriendly position on small-business matters, which resulted in a rating of 25 percent by the Illinois NFIB, and Smith's campaign platform of bringing jobs and small businesses back to Illinois, Smith was endorsed by the NFIB in August.
"Michelle Smith clearly understands small-business issues and is dedicated to strengthening Illinois' economy and providing a climate that results in job growth," Illinois NFIB State Director Kim Maisch said. "Small businesses thriving in Illinois is a key component to solving the state's fiscal mess. We need people like Michelle in Springfield to work against excessive government regulations that kill jobs and instead work toward innovative ways to grow the economy."
As a small-business owner, Smith is familiar with the onerous business regulations and high taxes that have strangled the Illinois business community. While fellow business owners have left the state for more business-friendly climates, Smith has stepped up to make a change in the legislature.
Smith's campaign platform supports reforms that will reduce the number of regulations on businesses, ease administrative tasks and lower workers' compensation rates. By encouraging small businesses, there are more jobs, which adds up to more revenue flowing into the state's coffers without raising taxes.
"I will fight to reduce the regulations that the Democrats continue to place on small businesses, work toward lowering the costs associated with workman's compensation and reduce the corporate tax rate," Smith said.
Smith also supports term limits and a balanced budget.
She serves as president of the Plainfield District 202 School Board, where she has worked with her fellow board members to make the painful decisions necessary to balance the district's budget. The district began with an $18 million deficit and made more than $45 million in cuts over five years to ensure that the district stayed within its budget while providing every child with a quality education.
Want to get notified whenever we write about
Michelle Smith for State Senate
?
Next time we write about Michelle Smith for State Senate, we'll email you a link to the story. You may edit your settings or unsubscribe at any time.
Sign-up for Alerts
Organizations in this Story

Plainfield, IL
More News