Woodridge Board of Trustees dispose of property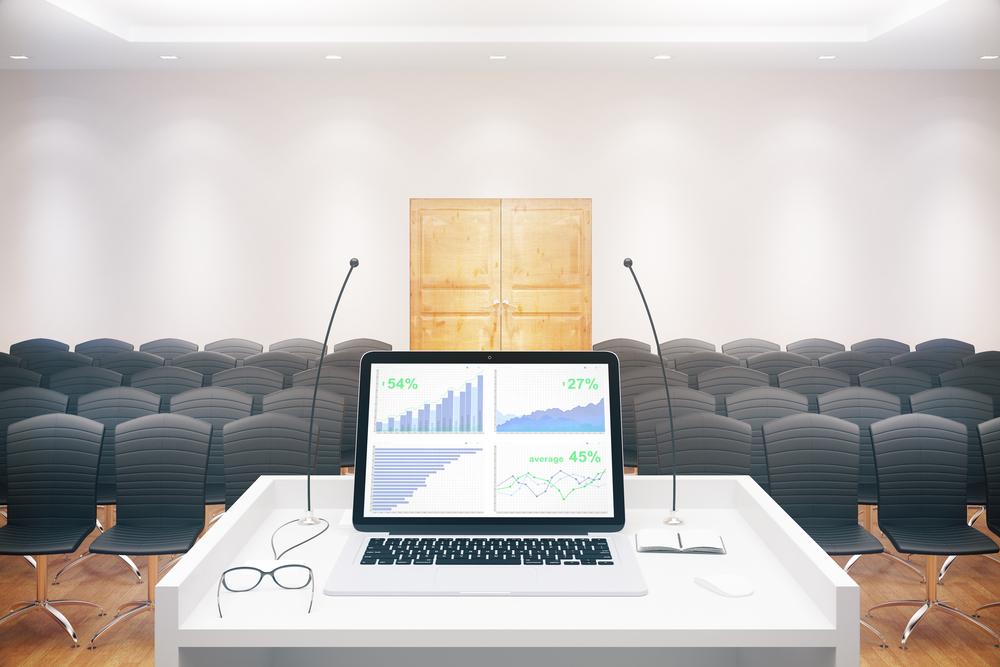 The village of Woodridge Board of Trustees met Oct. 20 to dispose of village owned property.
Here is the meeting's agenda, as provided by the board:
The Woodridge board of trustees consists of a mayor and six trustees who are elected at-large for overlapping terms of four years. As the policymaking body of the village, the board approves ordinances and adopts resolutions. The village clerk, also elected for a four-year term, keeps all official records and maintains minutes of all board meetings.
Mayor and Board of Trustees
Regular Board Meeting
Final Agenda
5 Plaza Drive Woodridge, IL 60517
http://www.vil.woodridge.il.us
Thursday, October 20, 2016 7:30 PM Werch Board Room
Visitors are most welcome to all meetings of the Village Board. Anyone wishing to provide comment on a topic or an agenda item may address the Village Board during the "COMMENTS FROM THE PUBLIC" segment. It is requested that, if possible, one spokesman for a group be appointed to present the views of the entire group. Speakers who are recognized are requested to step to the podium and state their name, address and the group they are representing prior to addressing the Village Board. Any individual with a disability requiring a reasonable accommodation in order to participate in this meeting should contact Peggy Halik, Village of Woodridge ADA Coordinator, at least five working days in advance of the next scheduled meeting. She can be reached at Five Plaza Drive, Woodridge, Illinois 60517, at Voice (630) 719-4708, TTY (630) 719-2497.
I. CALL TO ORDER
II. ROLL CALL
III. INVOCATION
IV. PLEDGE OF ALLEGIANCE
V. SPECIAL AWARDS, PRESENTATIONS, RECOGNITIONS
VI. COMMENTS FROM THE PUBLIC
A. Comments Not Related to Agenda Items
B. Comments Related to Agenda Items
VII. OMNIBUS AGENDA
All items on the omnibus vote agenda are considered routine by the Village Board and will be enacted by one motion. There will be no separate discussion of these items unless a Board member so requests, in which event the item will be removed from the Consent Agenda.
A. RES-2016-62 A Resolution Authorizing the Mayor and Village Clerk to Execute a Certain Intergovernmental Agreement Between the Village of Woodridge and the County for the Lease of Storage Space at the Greene Valley Wastewater Treatment Plant
This Resolution approves an Intergovernmental Agreement between the Village and DuPage County to establish a lease for the Village to store bulk material, construction debris, and other materials at the County Greene Valley Treatment Plant on Illinois Route 53. The annual lease cost to the Village will be $6,050 per year with an annual increase of 3%.
B. RES-2016-63 A Resolution Authorizing the Mayor and Village Clerk to Execute a Certain Agreement for Services Between the Village of Woodridge and Beary Landscape Management.
This resolution would approve an agreement with Beary Landscape Management for contract snow plowing services for the upcoming winter season.
C. ORD-2016-35 An Ordinance Authorizing the Disposal of Personal Property Owned by the Village of Woodridge, Illinois
This Ordinance will allow for the disposal of equipment that is no longer needed by the Village. These items are obsolete and no longer offer any benefit to Village operations. This equipment will be disposed of in any manner deemed appropriate with or without advertisement and with or without compensation.
D. Board Minutes of the Regular Board Meeting of the Mayor and Board of Trustees of the Village of Woodridge, Illinois, held on October 6, 2016.
E. Accounts Payable Registers for 9/30/2016 & 10/7/2016
VIII. PRESENTATION OF COMMUNICATIONS AND CORRESPONDENCE
IX. MAYOR'S REPORT
X. ADMINISTRATOR'S REPORT
A. ORD-2016-36 An Ordinance Establishing Rates of Compensation for Non-Union Employees of the Village of Woodridge - Salary Administration Plan
Adoption of the Salary Ordinance provides for salary adjustment for regularly scheduled non-union employees effective January 1, 2017.
XI. ACTIVE AGENDA
XII. UNFINISHED AND NEW BUSINESS
A. ORD-2016-31 An Ordinance Granting Approval of an Amendment to Preliminary RPUD Plan for Parcel G, Approval of a Preliminary and Final Plat of Subdivision for Lot 5 and Approval of a Final RPUD Plan for Lot 5A and Granting Certain Variation and Deviation – Boughton & Woodward Retail Center
Key Development Partners and Gallagher and Henry are requesting an amendment to the preliminary RPUD, final RPUD approval for Lot 5A of the Boughton and Woodward Retail Center, and preliminary and final plat of subdivision approval for Lot 5. The first phase will be a 37,539 square foot building on Lot 5A for Value City Furniture.
XIII. ADJOURNMENT
Want to get notified whenever we write about
Woodridge Village Board of Trustees
?
Next time we write about Woodridge Village Board of Trustees, we'll email you a link to the story. You may edit your settings or unsubscribe at any time.
Sign-up for Alerts
Organizations in this Story
Woodridge Village Board of Trustees
More News