Westmont Village Committee to review employment agreement for police chief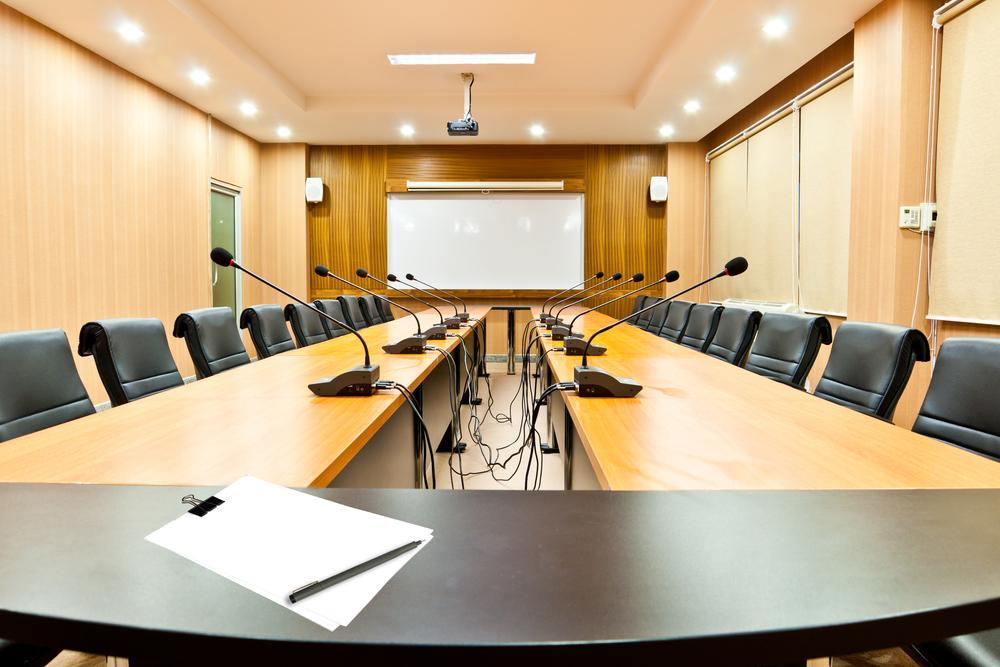 Westmont Village Committee will meet at 6 p.m. Thursday, Sept. 15.
Here is the agenda as provided by Westmont:
Village Board Meeting
September 15, 2016
6:00 p.m.
Call To Order
Roll Call
Pledge Of Allegiance
Open Forum
Participants are advised that the Open Forum procedure is a privilege and should not be abused. Upon completing an Open Forum request form and submitting it to the Village Clerk before the commencement of the meeting, participants will be recognized and given a chance to speak. The time limit to speak is 3 minutes. If deemed necessary by the Village Board, the matter may be referred to Village Staff or may be placed on a future agenda for Board consideration.
All participants are expected to exercise common courtesy and follow any rules of order established or announced by the Village Board and/or Mayor. Candidates for local public office may not use this forum for campaign purposes.
Reports
Board Reports
l Mayor
l Clerk
l Attorney
l Manager
l Trustees
Items To Be Removed From Consent Agenda
Consent Agenda (Omnibus Vote)
Village Board Minutes
Board Meeting Minutes
Board to consider approving the minutes of the Village Board Meeting held on September 1, 2016.
Finance Ordinance
Finance Ordinance # 10
Total to be announced at the meeting.
August Financial Report
Board to consider a motion to accept the financial report submitted for the month of August 2016.
Purchase Orders
Western Gradall $25,000.00
HD Supply Waterworks $70,100.00
Suburban General Construction $664,985.20
Total Of Purchase Orders
$ 760,085.20
Total Of Purchase Orders And Finance Ordinance
Total to be announced at the meeting.
Proclamation - Constitution Week 2016
Board to approve a motion declaring September 17-23, 2016 as Constitution Week in the Village of Westmont.
Proclamation - Eddie Clearwater
Board to approve a proclamation celebrating American Blues Artist Eddie "The Chief" Clearwater.
Unfinished Business
New Business
501 N Cass Avenue - I-Care
Board to consider an ordinance to waive the engineering permit fees of $7,587.48 for the Illinois Chinese American Residence for the Elderly (I-CARE).
10 W Burlington Avenue - Collectibles Business
Board to consider an ordinance approving a Development Permit request from Michael Caplan to allow for the operation of Mr. Wayne's Pop Culture Collectibles in the B-1 Limited Business District.
6214 S Cass Avenue - Haunted House Temporary Use
Board to consider an ordinance approving the following request from Community Commonwealth to temporarily use the existing tenant space for a Haunted House.
6635, 6655, And 6675 S Cass Avenue - KASE Ryan Builders
Board to consider an ordinance approving a request from KASE Ryan Builders to extend the previously granted variance for density for 6635 S. Cass Avenue for an existing planned unit development multi-family project located at 6635, 6655, and 6675 South Cass Avenue.
Increase The Number Of Available Massage Establishment Licenses By One
Board to consider an ordinance to increase the number of available massage establishment licenses by (1) one and to approve a license for Harmony Massage and Wellness at 21 N. Cass Avenue.
Class 4 Liquor License - Margie's Beef
Board to consider an ordinance increasing the number of available Class 4 liquor licenses by one to accommodate a request from Margie's Beef, located at 6410 S. Cass Avenue.
Employment Agreement - Police Chief
Board to consider an ordinance approving an employment agreement for the Police Chief of the Village of Westmont.
Miscellaneous
Executive Session
This Board may adjourn to closed session to discuss matters so permitted and may act
upon such matters upon returning to open session.
Adjourn
Note: Any person who has a disability requiring a reasonable accommodation to participate in the meeting should contact the ADA Compliance Officer, 9:00 A.M. to 5:00 P.M. Monday through Friday,Village of Westmont, Illinois, 60559; or telephone (630) 981-6210 voice, within a reasonable time before the meeting.
Want to get notified whenever we write about
Westmont Village Committee
?
Next time we write about Westmont Village Committee, we'll email you a link to the story. You may edit your settings or unsubscribe at any time.
Sign-up for Alerts
Organizations in this Story
More News