Warrenville Plan Commission/Zoning Board of Appeals to hold hearing on rezoning request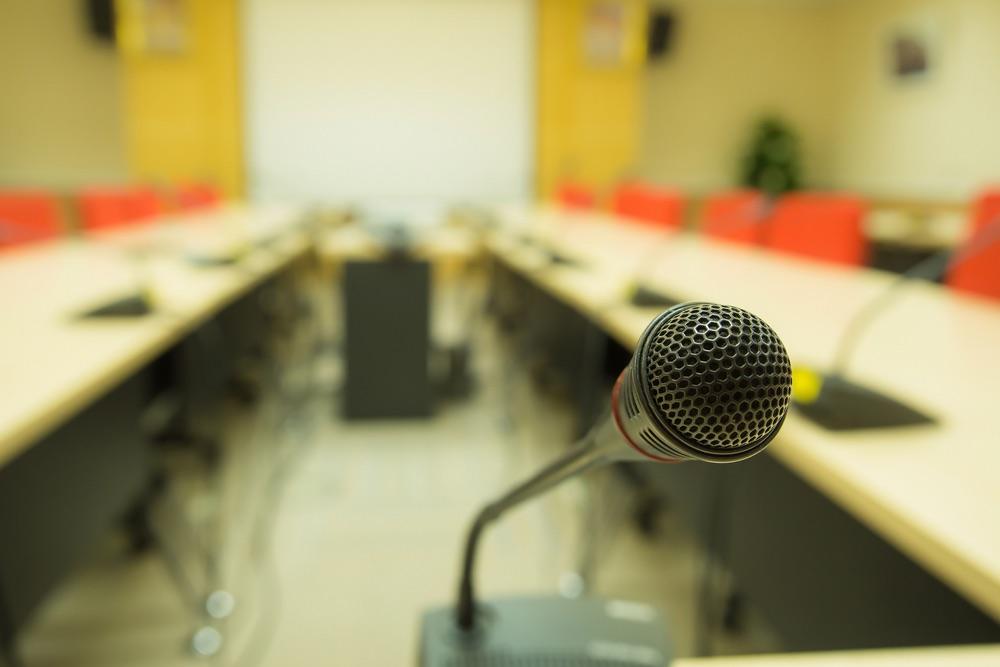 Warrenville Plan Commission/Zoning Board of Appeals will meet at 7 p.m. Thursday, Sept. 22.
Here is the agenda as provided by Warrenville:
LEGAL NOTICE
NOTICE OF PUBLIC HEARING
A Public Hearing before the Plan Commission/Zoning Board of Appeals of the City of Warrenville will be held on Thursday, September 22, 2016, at 7:00 p.m. at the Warrenville Municipal Building, 28W701 Stafford Place, Warrenville, Illinois 60555, to consider the petition for approval of (i) a rezoning for a property located at 28W014 Warrenville Road from T-O Transitional Office District to R-5 High-Density Single-Family Residential District, and (ii) a variance request from Table 4A Residential District Requirements of the Warrenville Zoning Ordinance to allow an existing open attached patio to encroach 0.5 feet into the five-foot minimum interior side yard setback required in R-5 zoning district.
Petitioners and Property Owners: Peter, Jennifer and David Van Norman
28W030 Warrenville Road
Warrenville, IL 60555
Location of Property Affected: Located east of Winfield Road, north of Warrenville Road, and legally described as follows:
A PART OF THE SOUTHEAST QUARTER OF SECTION 35, TOWNSHIP 39 NORTH, RANGE 9 EAST OF THE THIRD PRINCIPAL MERIDIAN, DESCRIBED BY BEGINNING IN THE CENTER OF NATPERVILLE ROAD SOUTH 70 DEGREES 15 MINUTES EAST 483.4 FEET FROM ITS INTERSECTION WITH THE CENTERLINE OF FIRST STREET IN WARRENVILLE; THENCE NORTH 0 DEGREES 24 MINUTES WEST, 274.6 FEET; THENCE SOUTH 79 DEGREES 14 MINUTES EAST, 80 FEET; THENCE SOUTH 0 DEGREES 24 MINUTES EAST; 283.4 FEET TO THE CENTERLINE OF NAPERVILLE ROAD; THENCE NORTH 70 DEGREES 15 MINUTES WEST ALONG THE CENTER LINE OF SAID NAPERVILLE ROAD, 83 FEET TO THE PLACE OF BEGINNING, IN DUPAGE COUNTY, ILLINOIS.
Or more commonly known as: 28W014 Warrenville Road
Warrenville, IL 60555
P.I.N: 04-35-412-019
CURRENT ZONING: T-O Transitional Office District
The above petition is open for inspection at the Community Development Department of the City of Warrenville at 3S258 Manning Avenue. Persons wishing to appear at such hearing may do so in person, or by attorney, or other representative. Communication in writing in relation thereto may be filed with the Plan Commission/Zoning Board of Appeals or at such hearing.
Individuals with disabilities who plan to attend the hearing and who require certain accommodations in order to allow them to observe and participate, or who have questions regarding the accessibility of the meeting or facilities, are requested to contact City Hall at (630) 393-9427.
CITY OF WARRENVILLE
By:
Ronald Mentzer
Community Development Director
Published in the Daily Herald on Wednesday, September 7, 2016.
Proof of Publication requested and required. For editorial information only:
Chicago Suburban Tribune
Want to get notified whenever we write about
City of Warrenville
?
Next time we write about City of Warrenville, we'll email you a link to the story. You may edit your settings or unsubscribe at any time.
Sign-up for Alerts
Organizations in this Story
More News