Strick calls for Illinois to stop borrowing money
Illinois Comptroller Leslie Geissler Munger set off a tornado of debate this week when she proposed a "No Budget No Pay" bill targeted at lawmakers in Springfield.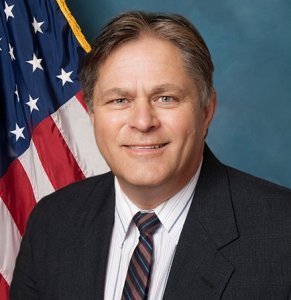 Mike Strick is running for state representative in District 84. | Contributed photo
Under the bill, if lawmakers are unable to pass a budget, they will not be paid. Simple. Yet it has many calling it an extortion tactic to force lawmakers to vote a certain way.
Mike Strick, running for a seat at the House in District 84, views this differently. He applauded Munger's initiative.
"I have to support Leslie Munger on that," Strick said. "You can only spend what you have. We need to stop borrowing and we need to tighten our belts."
He asserted that it will not be an easy task.
"Yeah, it's going to be painful," Strick said. "It's going to be painful for the first five years. But that is what needs to be done to right our ship. We're almost to the keel of sinking under the water. As fast as we can dump the buckets of water out of the boat before we sink, the water just keeps coming in even faster. Soon, we're going to be to the point where it's going down just like the Titanic."
Many have claimed that the ship is already sinking as Illinois is one of the few states still recovering from the great recession and its economy has, in fact, withered during the first quarter of 2016, causing budget estimates to fall.
Strick said he sees this as the result of massive mismanagement of unpaid pension liabilities, high taxes, and low business growth.
"What companies are going to want to come to Illinois?" he asked. "When we are spending more on borrowed money because we have junk status…it's like throwing money away. I rather just say, 'Hey, I'm going to throw $10 million up in the air because we have to borrow $500 million. Throw it in the air and let people have some fun with it.' "
Strick said that the state gets no benefit from borrowing money especially when it can't even pay it off.
"That's why so many people are leaving Chicago," he said. "They have had enough."
When he examined Chicago's spending without foresight, such as Illinois' Speaker of the House Michael Madigan building a new school in his district, he questioned where they got the money.
"Where is this money coming from?" Strick asked. "They are just throwing money in the air. They would have more luck just giving these millions of dollars to people to generate more businesses in Chicago."
He expounded on the frustration with leadership in the state and their constant re-election.
"We just keep electing the same people over and over again," Strick said. "When is enough enough? It's hypocritical that we are spending money and we don't even have the money to pay it off."
Excessive spending is one of the qualms he has with his opponent, incumbent State Rep. Stephanie Kifowit. She has not responded to his NoMoreMadigan pledge. However, he did receive a flier from her. Again, Strick questioned how she had money to produce the fliers.
"Here is the thing: Illinois is in such dire financial problems," he said. "We have so many financial problems to where doctors are not being paid, nonprofits are not being paid…we are so behind on our bills compared to everyone else and then I get this flier from Kifowit. Who do you think paid for that flier? The taxpayers paid for that flier."
The taxpayers paid about $9,000 to produce 19,982 of Kifowit's fliers, excluding ink and printing costs, Strick estimated.
"While Illinois is such financial difficulties, she finds it necessary to send out fliers [that cost] almost $9,000," he said. "Where are our priorities in this financial crisis that we have in Illinois? Is it legal? Yes. Okay. Is it ethical? No."
This reckless spending showed a lack of regards toward taxpayesr which is why they are leaving, Strick concluded.
"That is why so many businesses are leaving Illinois," he said. "Is it legal? Yes. Is it ethical? No. Where is the oversight? Where is the concern for other people in Illinois? Where is the concern for social services? For doctors? For mental health? To send out a flier for $9,000 that some people may not read and throw in the garbage or the recycle bin? It makes no sense to me. And that is the kind of thinking that needs to change in Springfield."
Want to get notified whenever we write about
Mike Strick for State Representative
?
Next time we write about Mike Strick for State Representative, we'll email you a link to the story. You may edit your settings or unsubscribe at any time.
Sign-up for Alerts
Organizations in this Story

Aurora, IL
More News