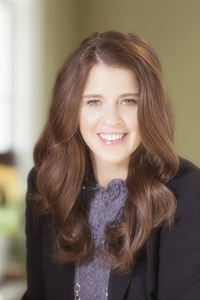 Michelle Smith | Courtesy of Michelle Smith.
The Republican candidate for the Illinois Senate in District 49, Michelle Smith, issued a statement this week criticizing the latest proposal for school funding.
The Chicago Sun Times reported that Gov. Bruce Rauner's administration released figures that indicated that the Chicago Public School system would receive higher funding levels than others. Democratic state Sen. Andy Manar proposed a plan that would shift funding from wealthier districts to support poorer ones, the Sun Times said Wednesday. Many state Republicans consider the proposal to be a bailout for Chicago schools.
Smith said that under current leadership and the proposal, vulnerable state communities have seen cuts to programs. She also said property taxes burden Illinois taxpayers as well.
"School districts will continue to stay open regardless of how much money we receive from the state," Smith said. "However, continuing to have a balanced budget becomes increasingly more difficult for school districts with the unknown amount of funding we will receive from Springfield. The legislators need to focus and come up with real reform that will help those in need, but not take from those who are barely hanging on."
Smith said local schools in Plainfield School District 202 have made approximately $45 million in cuts over a six-year period.
She also called on Democrat state Sen. Jennifer Bertino-Tarrant, who currently serves the 49th district and is running against Smith, to vote against this proposed education funding plan.