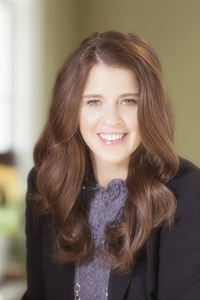 Republican Candidate for Ill. Senate District 49, Michelle Smith | Courtesy of Michelle Smith.
State Senate Republican candidate Michelle Smith issued a statement criticizing recent claims made by Chicago Teachers Union (CTUI) President and Illinois Federation of Teachers Vice President Karen Lewis comparing Gov. Bruce Rauner to an ISIS recruit.
Smith had voiced frustration to the divisive rhetoric that has been thrown around, the latest case reported from Lewis. In a report from Wednesday it states that Lewis had compared Gov. Rauner to ISIS recruits.
In addition to this, Smith has called on State Sen. Jennifer Bertino-Tarrant to denounce Lewis and to refund contributions that the CTU and the Illinois Teachers Union had made in December of 2015. Smith is running against Bertino-Tarrant in District 49.
"We all know the state needs reforms; we all want those in need to get services and we need to find ways to fund education," Smith said. "Currently serving as the President of the Plainfield District 202 Board of Education I work with people who have different views every day to solve problems. But the political class isn't interested in solving the problems in our communities; they are just trying to protect their own power."
Lewis' comparison had been made after the budget plan for schools had been released that included approximately $74 million in cuts to the Chicago Public School System.