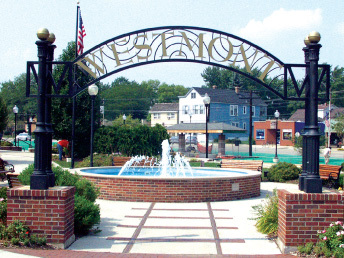 Area citizens and businesses who have displayed dedication and commitment to the community were honored March 25 during the annual Westmont Community Awards Dinner.
The Westmont Chamber of Commerce and Tourism Bureau played host to the event at the Hilton Chicago/Oak Brook Hills Resort and Conference Center.
"The Westmont Chamber along with the Village of Westmont, Rotary Club of Westmont, and Westmont Special Events Corporation are collectively proud to recognize the individuals and businesses that help contribute to the growth and success of Westmont in a manner that keeps Westmont a great place to live, work and visit," Westmont Chamber President Al Carson said.
Robin Gardner received the Citizen of the Year award; Sue Senicka was awarded the Mayor's Special Recognition Award; Chicago/Oakbrook Hilton Resort & Conference Center was awarded the Dick Busse Business of the Year award; and David LaBrash was awarded the Chamber President's Award.
Kim Nicoll received the Westmont Public Service Award; police department Deputy Chief Jim Gunther received the Public Safety Officer of the Year Award; Mrs. Mary Ann Feldstein received the Educator of the Year Award; and Bob Mikenas was awarded the Westmont Special Events Making Memories Award.
Bob Scott and Senicka received the Westmont Rotary Paul Harris Award; Linda Cise, of DJ's Bar & Grill and Uncle Bub's BBQ, received Green Recycling Contest Awards; and Community Improvement Awards went to Citrus Diner, Dollar Town, Fabian's Paw Station, First Midwest Bank, Pompeii and Yu's Mandarin Restaurant.